Trolling the trolls
Jon Rahm hilariously shoots down Twitter 'report' that he's making the jump to LIV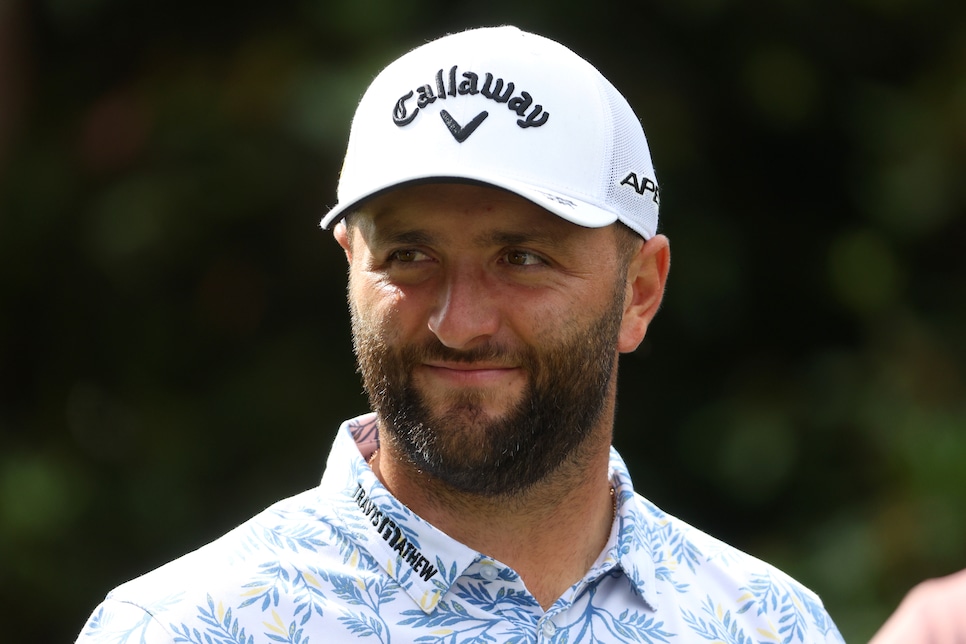 Since the birth of his second child on Aug. 10, Jon Rahm has sent just two tweets, one of them a highlight package of some of his shots at the BMW PGA Championship. He's not much of a social media guy, which, in the year of our lord 2022, is to be commended.
The second tweet came on Wednesday and it came a bit out of nowhere. Rahm's Twitter account, let's just say, does not appear to be run by the actual Jon Rahm, which is a common practice for some of the biggest sports stars and celebrities in the world. Many of them employ someone to run it for them and use them for advertisements, important news updates and, occasionally, to show a shred of personality. Not everybody can be Max Homa.
But Rahm felt the need to respond to a Twitter "report" himself on Wednesday that had to do with LIV Golf. An account called LIV Golf Insider (@LIVTracking), which has just 362 followers, claimed in a tweet that Rahm to LIV was a "GO." "I've never been wrong about a LIV signing," the faceless account wrote. "Just look at my track record."
The track record, which appears to be non-existent, got off to a rough start when Rahm—who has been vocal in his support of the PGA Tour while the fledgling rival as surfaced—responded by informing the account that he was not, in fact, making the move to the Saudi-backed series:
Just to reiterate, this account has zero track record of confirming any players have gone to LIV, which would make him, or her, or it (it being a Twitter bot), 0-for-1. The first tweet you can find from this account came on Sept. 1, which is extremely on-brand for many LIV Twitter accounts.
Of course, Rahm would not be the first player to shoot down a report that he was going to LIV only to end up going to LIV in the future. For now, though, he continues to be very much on the side of the PGA Tour and the DP World Tour.