PGA Tour
Jon Rahm's injury was 'blown out of proportion like crazy,' according to Jon Rahm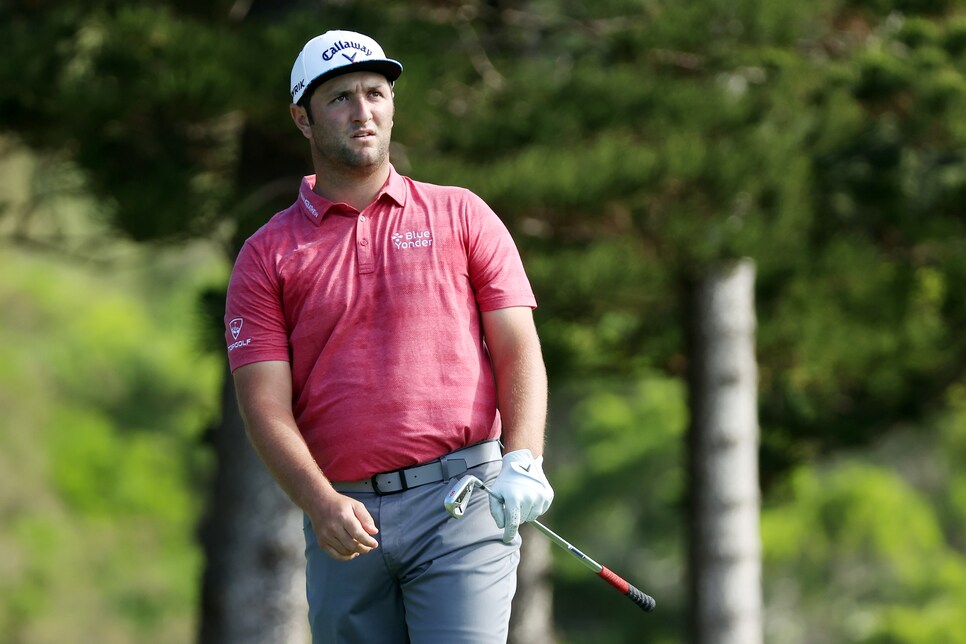 Rahm, whose first PGA Tour victory came at the 2017 Farmers, promptly cleared the air when he met with the media, effectively reenacting the "Nothing to see here" scene from "The Naked Gun."
"That was blown out of proportion like crazy," Rahm said. "It was a little bit of a tweak in the gym, nothing much."
The Spaniard went on to explain that he might have overdone it over the winter, and that pulling out of The American Express, which he won in 2018, was merely a precautionary measure.
"I could have played last week," Rahm said. "I decided not to just because I didn't want to force it, I didn't want—I just wanted to be 100 percent sure it was going to be fine for this week. It's a long year. I could have pushed it and played last week, but I didn't want to maybe sacrifice events in the future, so that's why I decided not to play."
On Monday, Rahm felt pain-free, and later said that he feels great physically and there's nothing to worry about. That's a scary thought for the rest of the field at Torrey Pines, where Rahm has a runner-up and a fifth in addition to his maiden tour victory. On Thursday, he'll tee off at 1:30 p.m. (eastern) on the South Course, where he famously shot a closing 65 that including a long eagle putt on the 18th hole in 2017.
"I love this week," Rahm said. "It's a great city, spent a lot of time here in the city not on the golf course. Plus the great memories of getting that first win, the memories of us [Rahm's wife Kelley Cahill] getting engaged not too far away from here.
"Looking forward to it, such a special place, hope I can keep up the good play I had in the past here."