News
Johnny Miller unsure of his broadcasting future after this year: "Part of me is saying, 'That's enough'"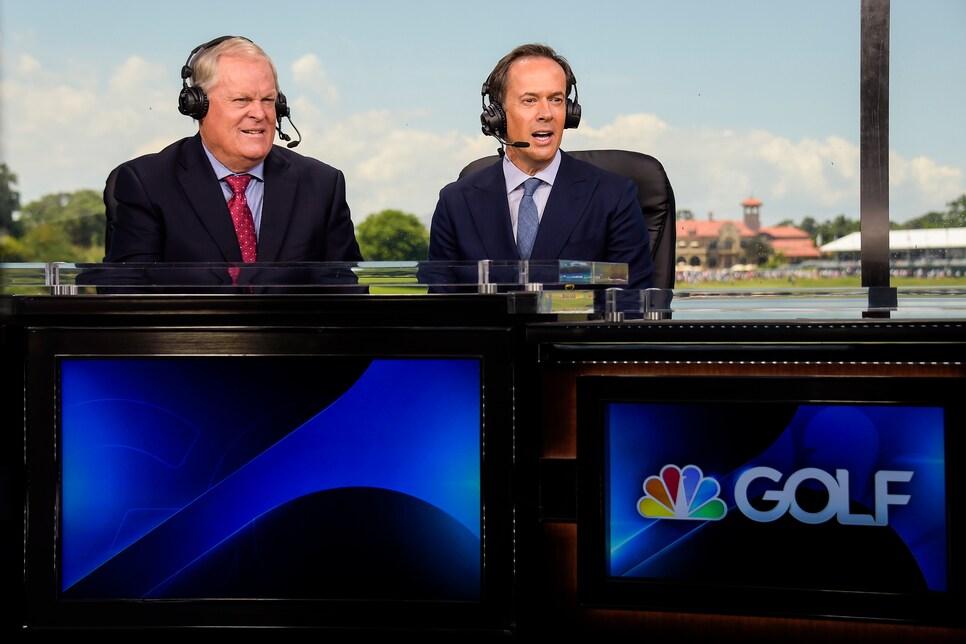 Super Bowl Sunday is this country's biggest unofficial holiday, but next year it could be a somber occasion for many golf fans. Before the big game kicks off, it's possible that Johnny Miller will be signing off from the booth for a (gulp) final time.
"It's been 50 years on the road, and part of me is saying, 'That's enough,'" Miller said at a Tuesday media event ahead of the Safeway Open in October. "I haven't gotten to that point yet. They're still trying to convince me to keep going. So we'll see. I usually listen to my gut, so to speak, and my wife. Right now, I am planning on scaling down even more. We'll see what happens. Maybe I will say, 'Hey, one more year.'"
Miller, 71, is in his 29th year working for NBC. He thought about retiring after the 2017 Open Championship at Royal Birkdale, where he won his second and final major in 1976, but signed a one-year contract extension through 2018. He still has three FedEx Cup Playoff events this season, including this week's Dell Technologies Championship, plus next month's Ryder Cup in France.
Miller has long worked a limited schedule. This year, for instance, he skipped NBC's coverage of the WGC-Match Play in Austin and the Valspar Championship in Tampa before beginning his season at the Arnold Palmer Invitational in mid-March. But he told Ferguson he will be in Phoenix for the Waste Management Open Feb. 1-4 with NBC broadcasting the event because CBS will be televising the Super Bowl.
Looking (way) ahead, it's possible Miller is waiting to see if another switch between the two networks happens. CBS' rights to the PGA Championship run out after the next year, meaning that if NBC strikes a deal to broadcast that major, it would do so in time for the 2020 PGA at San Francisco's TPC Harding Park, where Miller learned to play the game.
Johnny's sendoff couldn't be scripted any better than that, but obviously, a lot has to happen first. In any event, if you're a Johnny fan, enjoy him while you can.