The Loop
Johnnie Walker and 'Game of Thrones' join forces for inevitable "White Walker" scotch
You don't need to know a lot about to scotch to know that Johnnie Walker loves color coding. You don't need to know a lot about Game of Thrones to know all about White Walkers. So it shouldn't come as much of a surprise, even to gin-sipping Homeland viewers, that the venerable scotchmaker has teamed up with HBO for a White Walker-themed expression that's set to hit shelves just in time for, you guessed it, winter.
A tip of the cap to The Night King's army of undead ice cubes, the White Walker is a blend of single malts from two of Johnnie Walker's north-most distilleries, Cardhu and Clynelish, where whisky is born and bred to defy the cold. Unlike most scotches, usually best at room temperature, the White Walker is designed to be served chilled, boasting notes of caramelized sugar, vanilla, and red berries. Upping the icy ante, is the bottle's very non-scotch-bottle design featuring temperature-sensitive thermochromic ink, which reveals its secrets only when frozen.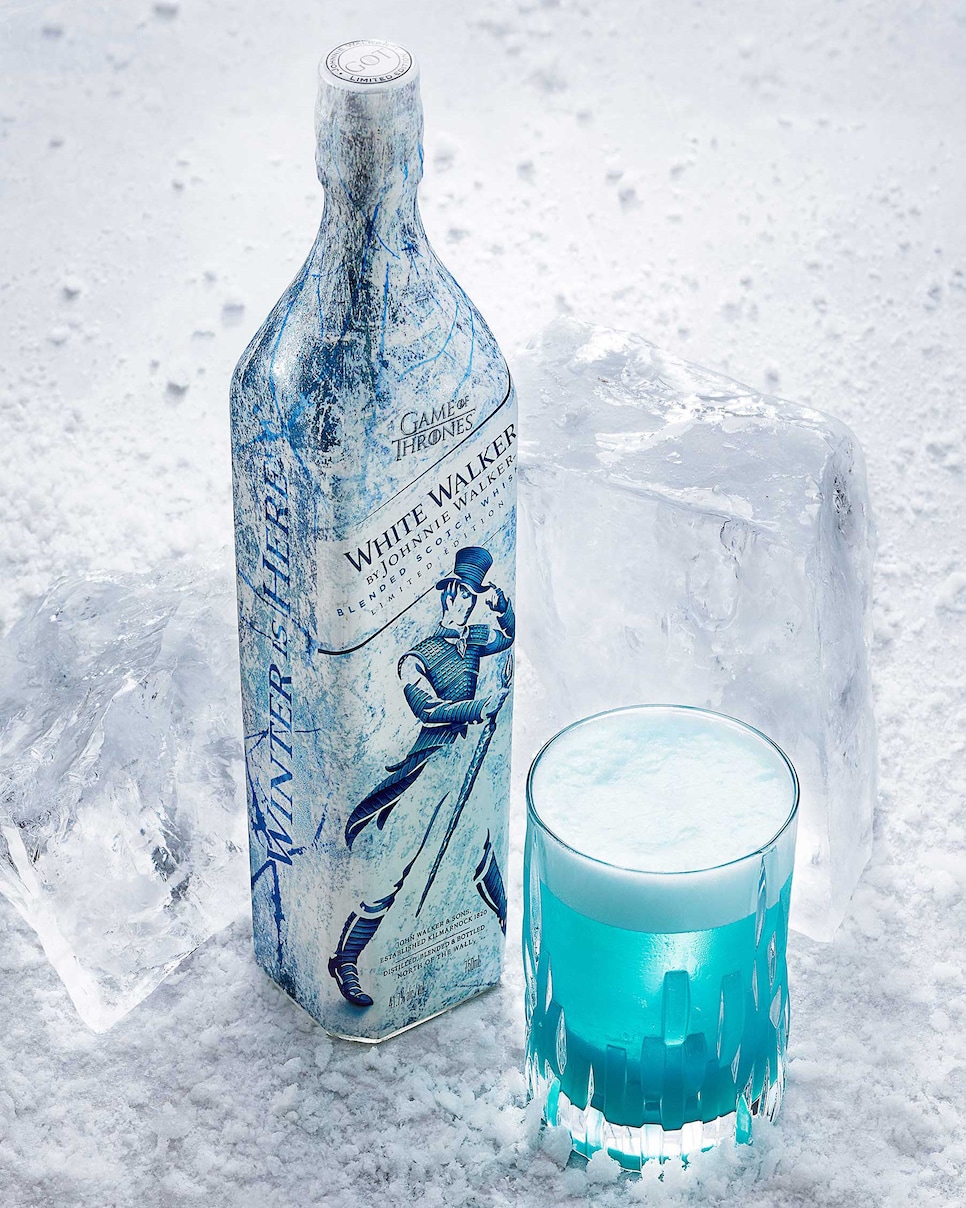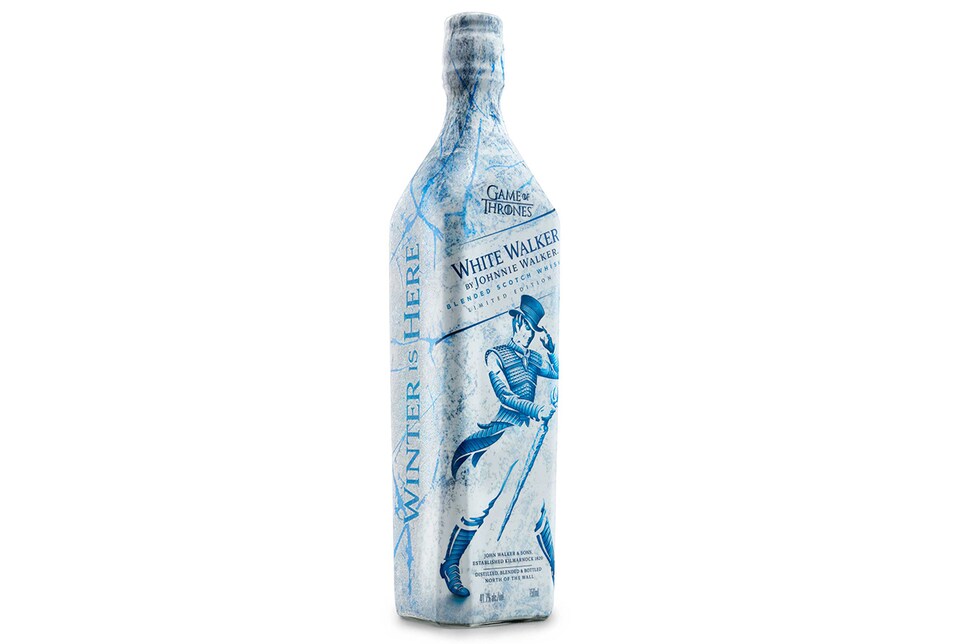 The White Walker scotch, which arrives in stores this October, is just the tip of the iceberg, however, to be joined in November by the Game of Thrones Single Malt Scotch Whisky Collection, a liquid tribute to Westeros's most powerful houses from an array of Scotland's most powerful distilleries. See the full lineup below and start adding some checks to your way-too-early holiday shopping list...
Game of Thrones House Tully – Singleton of Glendullan Select; $29.99
Game of Thrones House Stark – Dalwhinnie Winter's Frost; $39.99
Game of Thrones House Targaryen – Cardhu Gold Reserve; $39.99
Game of Thrones House Lannister – Lagavulin 9 Year Old; $64.99
Game of Thrones The Night's Watch – Oban Bay Reserve; $62.99
Game of Thrones House Greyjoy – Talisker Select Reserve; $44.99
Game of Thrones House Baratheon – Royal Lochnagar 12 Year Old; $64.99
Game of Thrones House Tyrell – Clynelish Reserve; $59.99