The Loop
British Open 2018: 11 scotches to drink for breakfast while watching The Open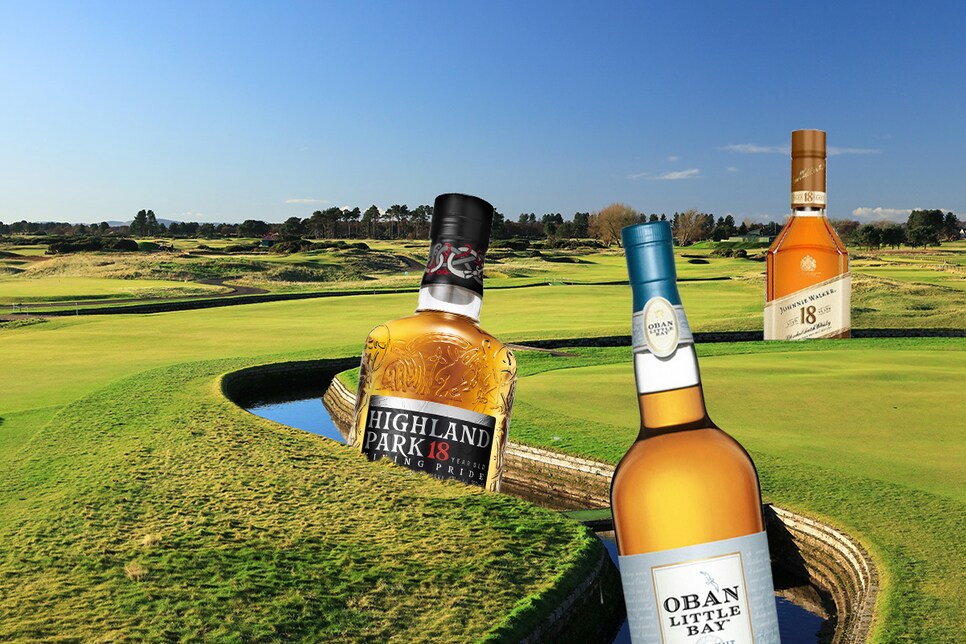 Scotch. Scotch. Scotch. We love scotch....and, for that matter, golf. So to celebrate The Open's return to the ancestral home of both, we decided to whip up the ultimate Open Championship drinking guide. Whether you're looking for a noon-cap or a wake-up call (RIP West Coast golf fans), these 11 expressions are sure to become a part of your complete breakfast in no time.
Bruichladdich Port Charlotte Scottish Barley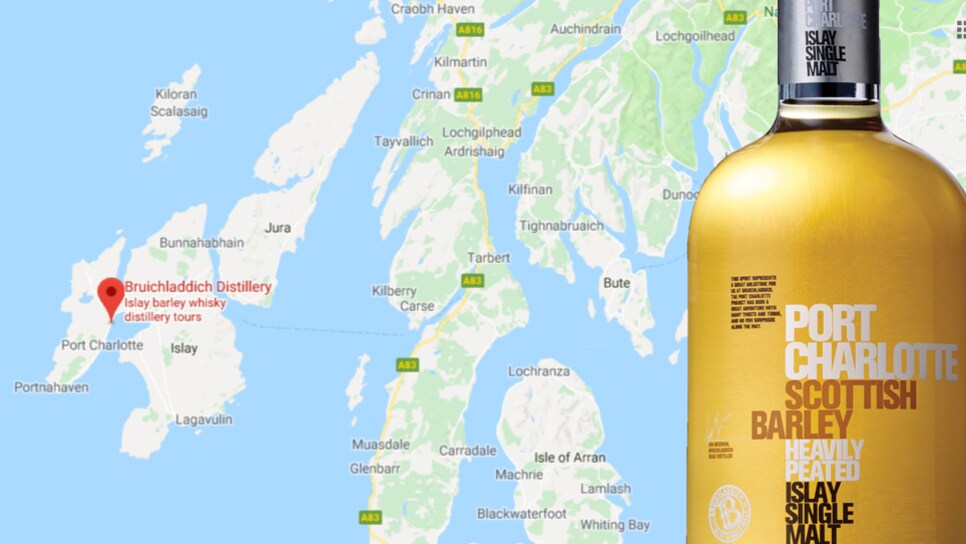 Location: Bruichladdich, UK
Miles to Carnoustie: 204.4
From Tom Watson to Darren Clarke, The Open has been the site of more than few swan songs over the years, so what better way to send off Bruichladdich's Port Charlotte Scottish Barley than with a nice 6 a.m. dram. In September, the Islay whiskeymaker will replace their heavily peated icon with a new 10-year-old iteration, so now may be your last chance to enjoy this 40ppm heavyweight before it's gone for good. Whatever you do, however, just remember to brush your teeth before the kids get up.
Miles to Carnoustie: 203.9
Given Bowmore's location in the heart of Islay, you might assume the distillery's "house" style would be a five-alarm peat-bomb. Their smooth-drinking 15-year-old is anything but, however. Living up to its nickname, "darkest," with a rich, maple-syrup hue imparted by a combination of American bourbon and Oloroso sherry casks, the signature Bowmore is a little sweet, a little salty, and perfect for those pancakes...assuming you can peel yourself away from the TV long enough to make them.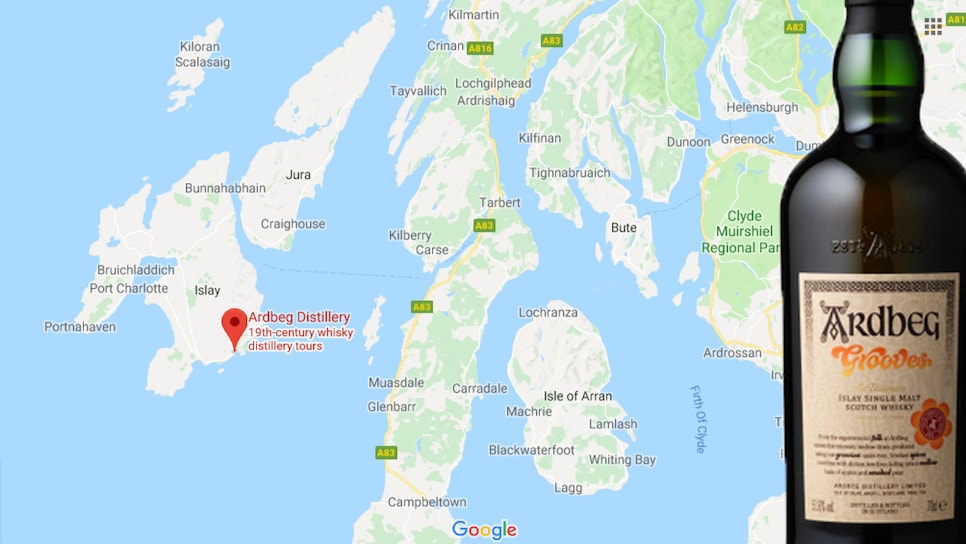 Miles to Carnoustie: 201.1
Sure, maybe Ardbeg's uber-rare Grooves would have been a better fit for last last year's Open, which was hosted in The Beatles' backyard, but you can't rush good whisky. Grooves isn't just good whisky either, it's damn unique whiskey, aged in heavily charred wine barrels for a flavor profile that is equal parts kettle corn, ripe fruit, and smokey BBQ. Part of Ardbeg's 2018 Ardbeg Day releases, Grooves may be tougher to find than your ball in the fescue, but don't let that stop you from trying.
Glenlivet Founder's Reserve
Miles to Carnoustie: 97.1
Unless you've been living under a rock for the last oh, say, 200 years, you've probably heard of Glenlivet, one of Speyside's largest and most celebrated distilleries. The new entry level Founder's Reserve, however, is a new golden face for the brand, anchoring the range with a dangerously drinkable tribute to Glenlivet founder George Smith. Glowing with notes of citrus, pear, toffee, and apple, the Founder's Reserve is one of the best deals in single malt and perfect introduction to the category if you've always been more of a Masters bourbon guy.
BenRiach Classic Cask Strength - Batch 2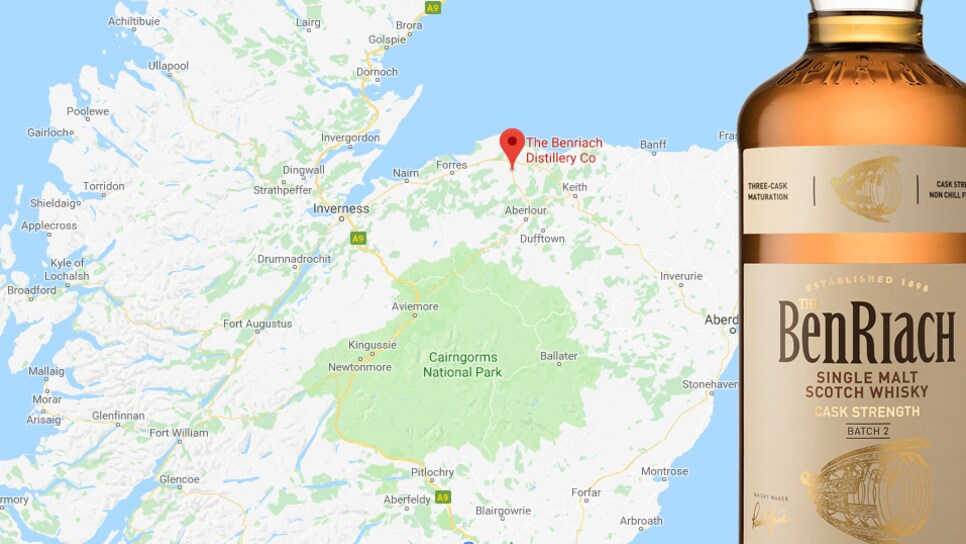 Miles to Carnoustie: 120.5
Unless you're wandering the dirt-floored storerooms of Scotland, drinking scotch whisky straight from the cask is next to impossible. Speyside distillery BenRiach's new Batch 2 offers the next best thing, however, uncut and bottled from the barrel at a whopping 60.6% ABV. An expert blend of whiskies aged in bourbon barrels, virgin oak casks and Oloroso sherry casks, this limited release simmers with notes of caramel, milk chocolate, and malt cereal (think more Cinnamon Toast Crunch than Fruit Loops).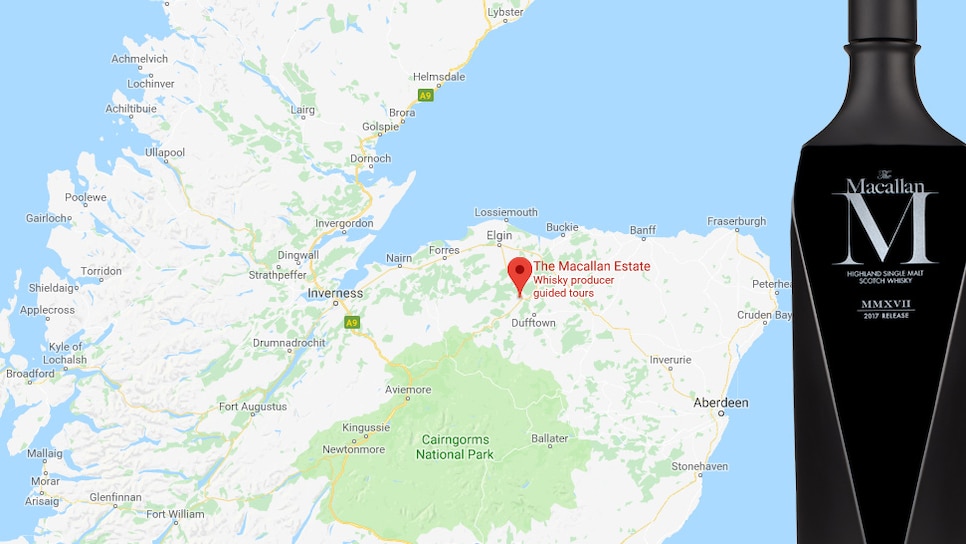 Location: Craigellachie, UK
Miles to Carnoustie: 111.7
A collaboration between Macallan—the single most recognizable name in single malt—legendary art director Fabien Baron, and French crystal house Lalique, the Macallan M Black is one part spirit and one part ultra-luxury style statement. Housed in a stunning black crystal decanter and limited to just 725 bottles worldwide, the limited edition—unfolding in elegant waves of green apple, citrus, and peat smoke—won't come cheap, but looking good never does. Just ask Rory.
Johnnie Walker Aged 18 Years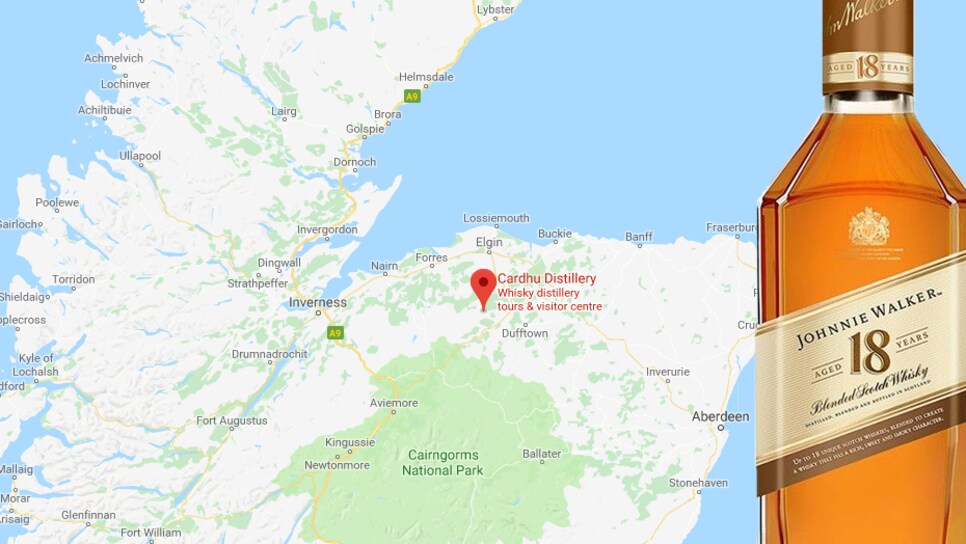 You know Johnnie Walker. You know the Black Label and the Blue Label, but nestled in between, eschewing the brand's unmistakable color coding, is a hidden gem of the blended scotch world: The Aged 18 Years. A blend of 18 Highland and Speyside malts of at least 18 years old, the Aged 18 Years is sweet through the heart—with dark fruit and creamy vanilla leading the way—and fresh through the finish, fading with notes of caramelized citrus peel and smoke. If your scotch snob friends turn up their nose at a blend, tell to get out of your house IT'S 4AM FOR GOD'S SAKE.
Lagavulin 8-Year-Old 200th Limited Edition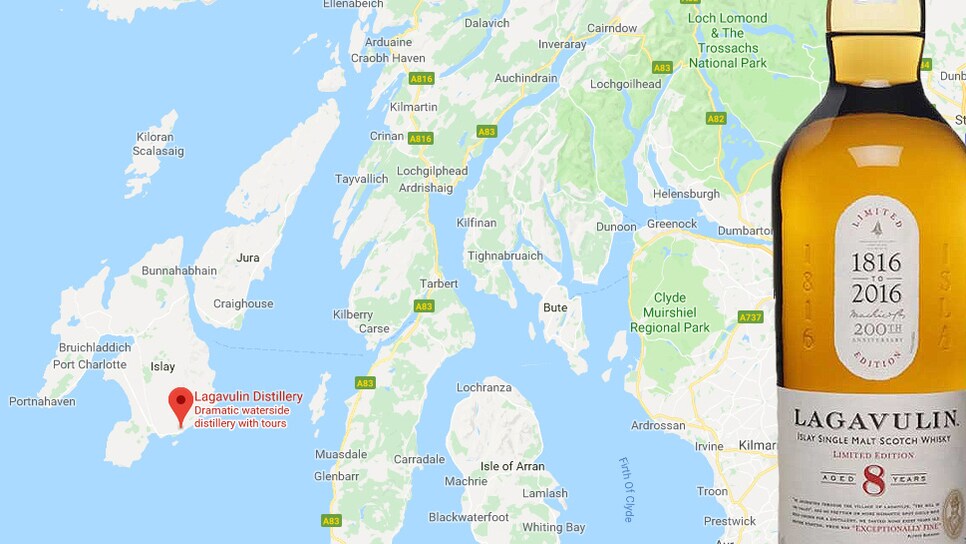 Miles to Carnoustie: 200.1
Much of the talk surrounding Carnoustie in the build up to the 147th Open Championship has been about the conditions—baked-out, bone dry, and brown from fairway to fescue. In that spirit Lagavulin's new 200th anniversary limited edition is a perfect pairing, glowing pale and gold while wafting parched notes of tea leaves, maritime salt, and smoke in every direction. Once you sip, however, a far sweeter side emerges, blooming with chocolate char and mint. Add a drop of water to the Carnoustie dram, and you may seen a similar theme emerge as the weekend progresses.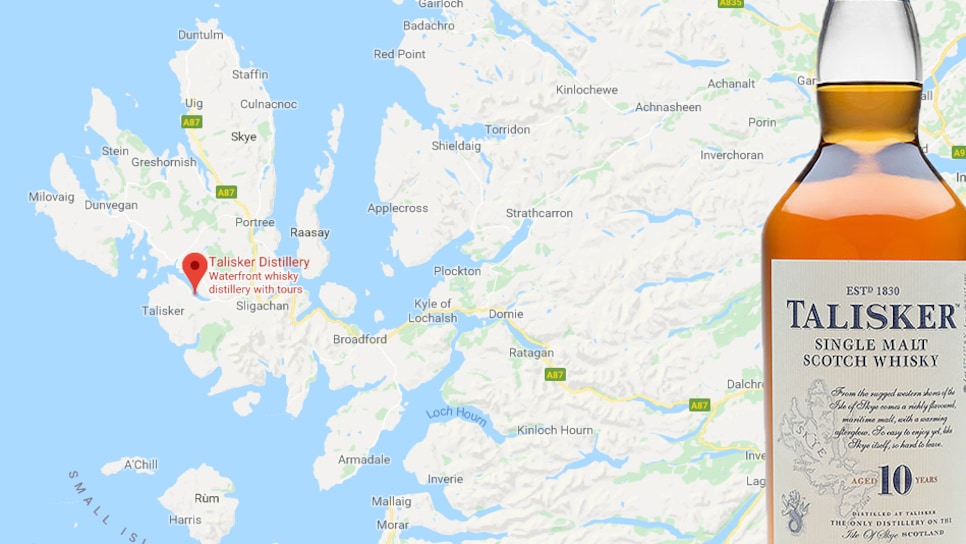 Miles to Carnoustie: 226.5
The only distillery on Scotland's rough, rugged Isle of Skye, Talisker certainly knows the value of a whisky to warm the ol' bones. Enter their trademark 10 Year Old, a simple, sea-inspired whisky bottled a couple of ticks above average proof each and every time. Briney on the nose and peppery on the tongue, with some soft fruit sweetness mixed in for good measure, this is the perfect dram for golf's little slice of Autumn in the dead of summer.
Carnoustie is old. Oban is even older. Incorporated in 1742, Oban is one of the longest-running distilleries in Scotland, but that doesn't mean you can't teach an old dog new tricks. In this case, that new trick is the Little Bay, a veritable mixtape of Oban's finest single malt whiskies blended into a rich, fruit-forward composite. As always, Oban's tiny "lantern" stills—which need to rest between each and every batch due to their size—take the forefront, producing a silk-smooth whisky, but there are some still some surprises hidden up its sleeve, just like Carnasty herself.
Highland Park 18 Year Old
The Orkney Islands may be so far north that they fly the Arcadian flag, but the Highland Park 18 Year Old is still a true Scottish tradition. Widely regarded as one of the finest, most balanced single malts on earth, the composed elixir ages slowly in the cool, northern Orkney climate, translating its first-fill Sherry casks into heather, honey, cherries, and smokey chocolate. This is a Sunday whisky—a fitting tip of the cap to the top dog—but no one would blame you if you drank it all weekend long.