This "Game of Thrones"-inspired throne is made out of 320 golf clubs
In just over two weeks, season 5 of "Game of Thrones" will premiere on HBO. The show has a serious -- bordering on insane -- following, but I think I found the best fans of them all: The crew at Direct Golf that built this show-inspired throne out of 320 golf clubs.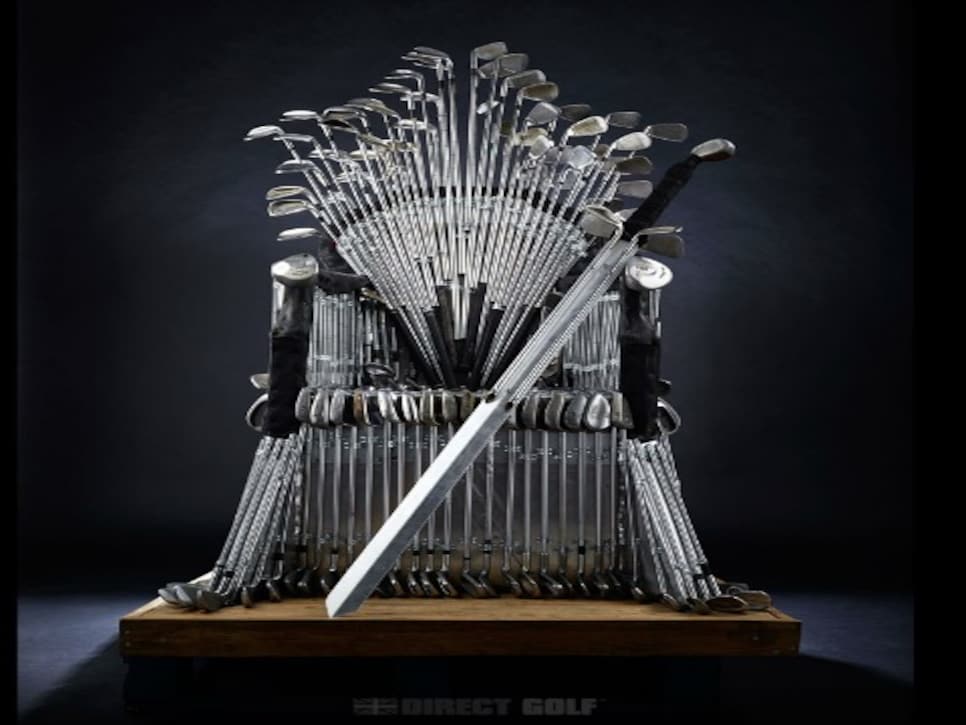 The golf retailer has a pretty big collection of clubs in storage, so naturally they started chopping them up to use to replicate the Iron Throne in the show. The throne is six feet tall, and although it hasn't been weighed yet, we're guessing it's not super light.