Road Warrior
John Smoltz reveals his favorite courses to play while on the road for Fox Sports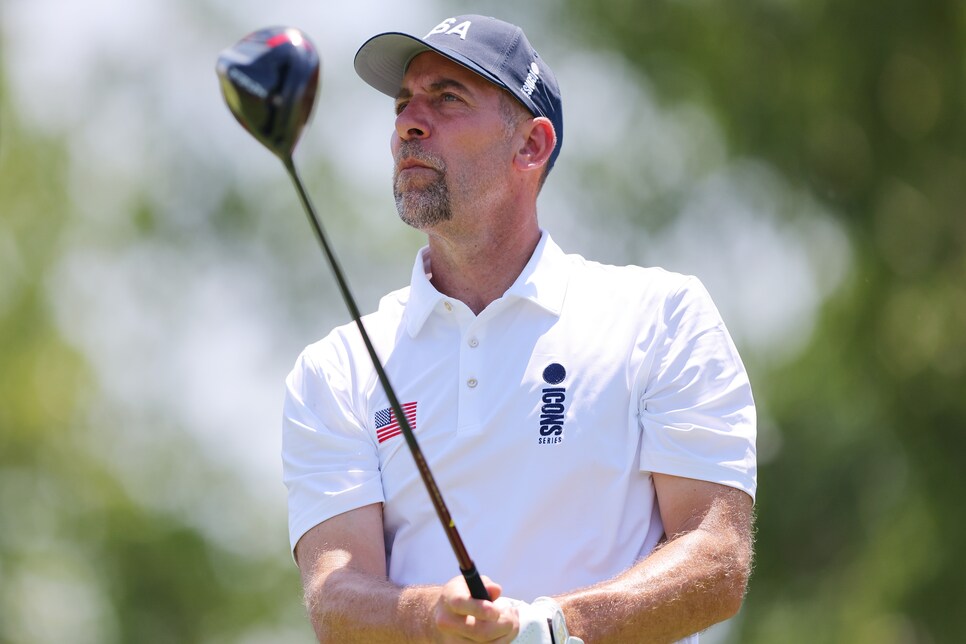 John Smoltz' original job might have been the best when it came to having time to play golf, but his current one isn't far behind.
"I used to set up games for Tom Glavine, Greg Maddux and I at some of the best places in the world," says Smoltz of the mid-90s era when the three future Hall-of-Famers all pitched for the Braves. "I can remember being on the phone in the clubhouse right before a game setting up golf and one of the broadcasters saw me and called me out for not being focused. I ended up pitching a shutout!"
Now, as Fox's Lead MLB analyst (you can hear him on Fox's MLB All-Star Game broadcast this Tuesday) Smoltz has the same access to the greatest courses in the world, but his travel schedule is more relaxed—and he doesn't have to worry about getting ready to pitch. The Olympic Club and Augusta National are two of the +1.6-index Smoltz' road favorites, but Iowa—site of the upcoming Field of Dreams game between the Cubs and the Reds—has a sneaky good fastball for the roadtripper ... provided they have Smoltz-level pull with a friendly member.
The Harvester Club in Rhodes is on the other side of the state from Dyersville, where the cornfield-surrounded Field of Dreams sits, but the top-ranked course in Iowa has cottages where you can sleep it off before making an early run back for the game. Davenport Country Club is much closer, and the classic circa-1922 C.H. Alison design has mounding and mature trees that bely Iowa's reputation for farmland flatness.
Smoltz will be busy calling the game in Dyersville and doesn't know if he'll have time to sneak away for a round, but don't tempt him. "The first step to dealing with a problem is admitting you have a problem," he says with a laugh. "I have a problem. I play too much golf."