News & Tours
John Daly backs Phil Mickelson in USGA tiff, calls for rollback of golf ball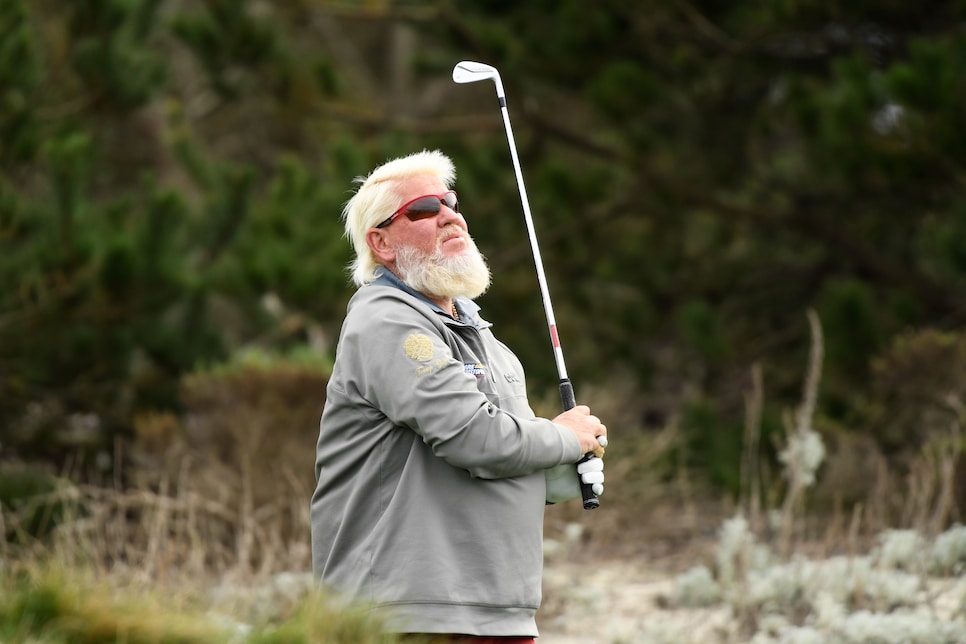 Golf's distance debate has somewhat cooled since Bryson DeChambeau burned Winged Foot down with a bomb-and-gouge approach last September, but the flames are very much alive with a couple of logs ready to be thrown into the fire. Where that discourse goes is a matter for a different day, yet over the weekend an interesting name joined the conversation … with a surprising take.
That would be one John Daly, two-time major champion and original purveyor of "Did you see that?!?" drives.
"I totally agree with you brother but why don't they just change the cheapest thing made in golf … the golf ball," Daly wrote on Twitter. "No common sense!"
Daly's opinion may be somewhat of a shock, as much of his success and fame is partially derived from his ability to hit a golf ball unfathomable distances, leading the PGA Tour in driving 11 seasons in his career. Conversely, Daly has had his own beef with the USGA, saying he'll never compete in another USGA event again after being denied a cart for the 2018 U.S. Senior Open.
In February the USGA announced a few technical modifications on the distance front, including three specific proposed changes to equipment rules and testing standards. Those proposed changes involve a limit on the maximum shaft length (a previously proposed and tabled 46 inches, down from 48) and possible tweaks to how drivers are tested for spring-like effect and how balls are tested for the overall distance standard. As the modifications come into focus, the comments from Daly and Mickelson indicate they are modifications that will not go unnoticed.