News
John Daly withdraws from U.S. Senior Open after USGA turns down request to use a golf cart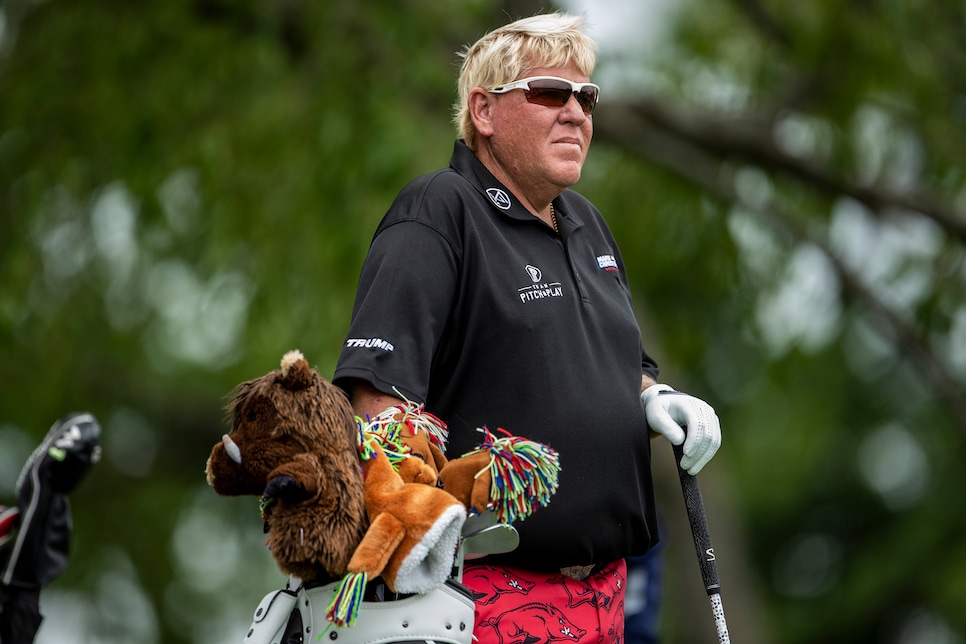 A bad right knee will keep John Daly out of this week's U.S. Senior Open at The Broadmoor in Colorado Springs, Colo. Well, a bad right knee and what Daly believes is a bad ruling by golf's governing body.
On Monday morning the USGA announced that Daly had withdrawn from the championship due to a knee injury. The two-time major champ, however, took to Twitter to clarify the announcement with the following message:
"I had to WD from the U.S. Senior Open. The deteriorating osteoarthritis isn't helping my rt knee," Daly wrote. "I fall under the ADANational but USGA turned down a cart for me this week. Just going to give the knee a rest. Don't know what's ahead for me."
USGA rules state: "Consistent with the Americans with Disabilities Act (ADA), a disabled player or caddie may be permitted to use a golf cart as an accommodation to his or her disability for those events where golf carts are not allowed. As required by the ADA, the USGA will evaluate such requests on a case-by-case basis." Following Daly's tweet, the USGA issued a series of tweets regarding the Daly decision, beginning with this short explanation:
Then a link alerting people how to file for the use of a golf cart in competition:
And a longer statement regarding Daly's situation, which also indicates Scott Verplank will be allowed to use a golf cart for this week's championship.:
Daly doesn't appear to be pleased with the ruling against him. In the hours since announcing his WD, he's retweeted two messages from other Twitter users saying he has the law on his side, including one that suggests that Daly take legal action against the USGA.
Of course, the most famous case like this involved former PGA Tour pro Casey Martin, who successfully sued the PGA Tour in 2001 for the right to use a golf cart under the Americans with Disabilities Act in a legal battle that went all the way to the Supreme Court. Martin, currently the men's golf coach at the University of Oregon, was born with a circulatory disorder in his right leg known as Klippel-Trenaunay-Weber Syndrome.