The Loop
Joey Votto just had the least productive/most productive baseball game ever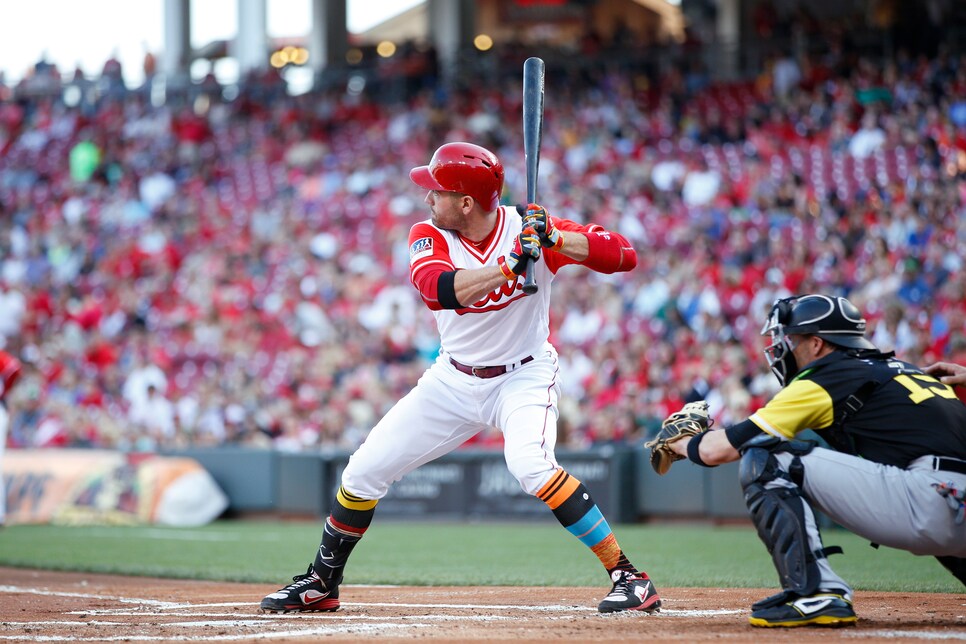 Oakland Athletics general manager Billy Beane famously dubbed Kevin Youkilis "The Greek God of Walks" in Moneyball. But Michael Lewis' transformative book was written before Joey Votto came along. Let's just call the Cincinnati Reds first baseman "The Canadian God of Patience."
In Sunday's game against the Pittsburgh Pirates, Votto was up to his usual tricks by taking pitches and getting on base. But his performance was remarkably uneventful -- at least, according to the box score. Votto walked in all five plate appearances he made, meaning he had zero official at bats.
More impressive was the way the 2010 National League MVP did it. None of Votto's walks were intentional, and he saw a remarkable 43 pitches in the game -- none of which were put in play.
Votto joined Barry Bonds and Mel Ott as the only baseball players to have multiple games in which they reached base at least five times without having an official at bat. The five walks brought the slugger's on-base percentage up to a Major-League-leading .447 and his .427 mark is the best among active players.
If Beane wants to get his hands on the five-time All-Star, it'll have to be via trade. In 2012, Votto agreed to a 12-year, $251 million deal with the Reds that won't end until he's 41.