News
Jim (Bones) Mackay to be enshrined in Caddie Hall of Fame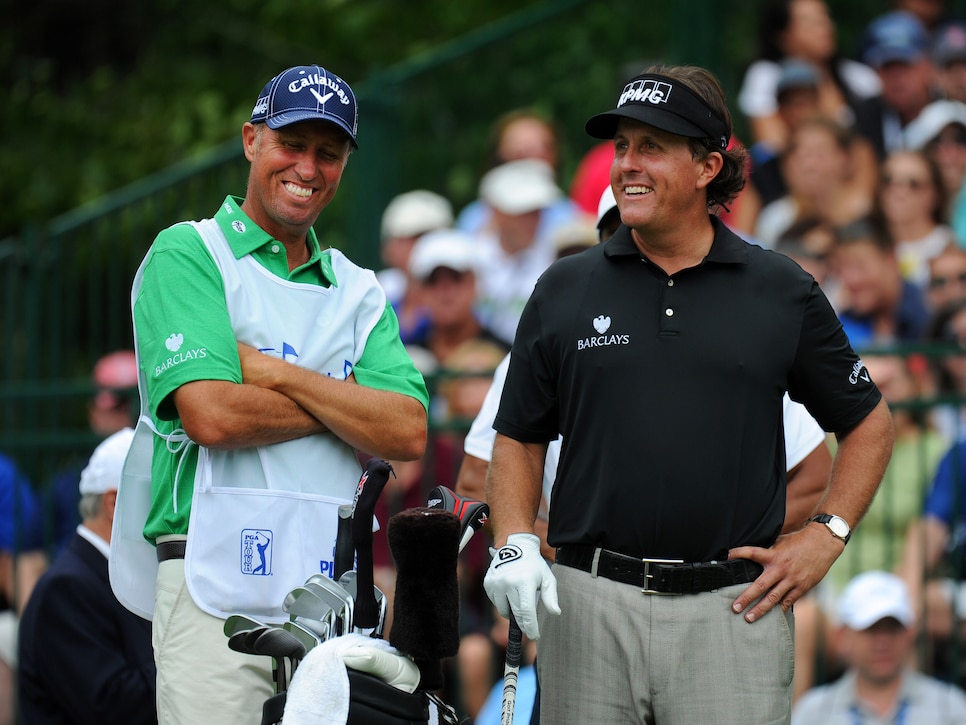 Jim (Bones) Mackay has been away from the bag for less than three months. That won't stop the Caddie Hall of Fame from calling his name this week at the BMW Championship.
Mackay, who recently parted ways with Phil Mickelson, will be enshrined at Conway Farms by the Western Golf Association, which has been recognizing the work of caddies and those that have supported their role in the game.
"This is a great honor for me," Mackay said in a statement. "I would like to share it with all the caddies at golf clubs around the country, and also my fellow PGA TOUR caddies, with whom I had such a great time."
Although he's spent time with Curtis Strange, Larry Mize and Scott Simpson, it's Mackay's service with Mickelson that made "Bones" a household name. The pair won more than 40 tournaments, including five major championships, in their 25-year relationship. Since hanging up the bib, Mackay has worked for NBC Sports as an on-course reporter.
"We are honored and excited to welcome Bones Mackay into The Caddie Hall of Fame," said Vince Pellegrino, senior vice president of tournaments for the WGA. "Bones has elevated the profile of caddies worldwide and inspired countless young people to want to be caddies."
Previous honorees of the ceremony, started in 2011, include Jack Nicklaus, Tom Watson, Charles "Chick" Evans, Francis Ouimet, Steve Williams and Bill Murray.