The Loop
Twitter is not handling this Phil Mickelson-Bones break-up very well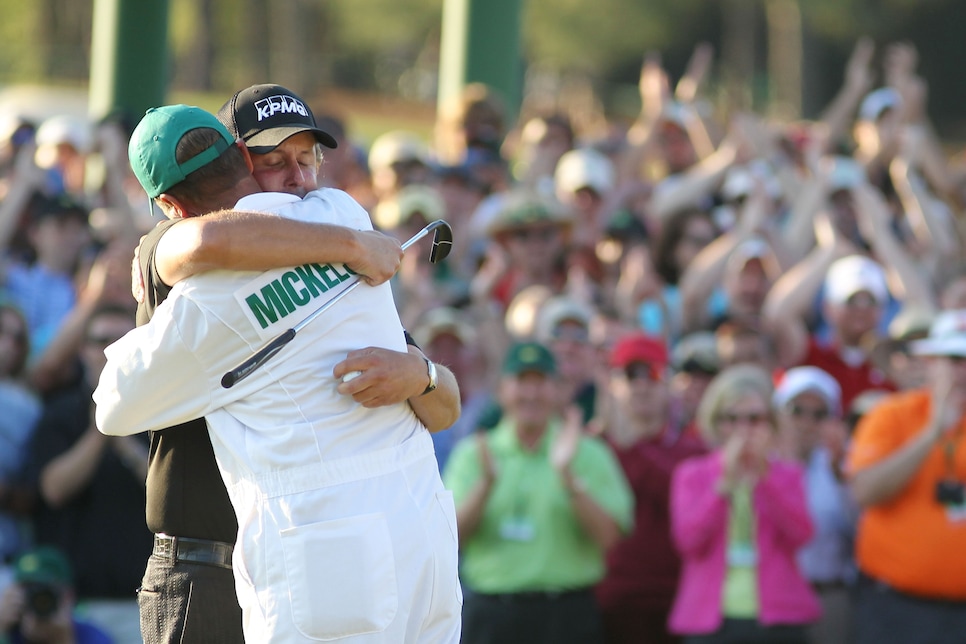 Antony and Cleopatra. Romeo and Juliet. Stockton and Malone. Phil Mickelson and Jim "Bones" Mackay were seen less as a player-caddie partnership and more as a friendship basked in a forever glaze. Alas, apparently "forever" has a shelf life nowadays. On Tuesday afternoon, the duo announced a mutual parting, proving that love is just a sentiment used to sell Hallmark cards.
Okay, perhaps that's dramatic; the two were together for 25 years. In the context of player-looper relationships, that's a thousand lifetimes; hell, Lydia Ko has gone through nine caddies and she can't legally drink. And, judging by their joint statements, it doesn't sound like it ended on acrimonious terms. Given their success, Mickelson and Bones is a union to be celebrated.
Twitter has not taken this perspective. Let's just say social media isn't handling the Phil-Bones news very well...
I would say this is a bit of an overreaction. But as one who's getting married this year, my belief in eternal love is now forever shaken.