Celebrity Golfers
Jeff McNeil's back nine at Bethpage Black during the New York State Open is the most impressive part of the Mets' season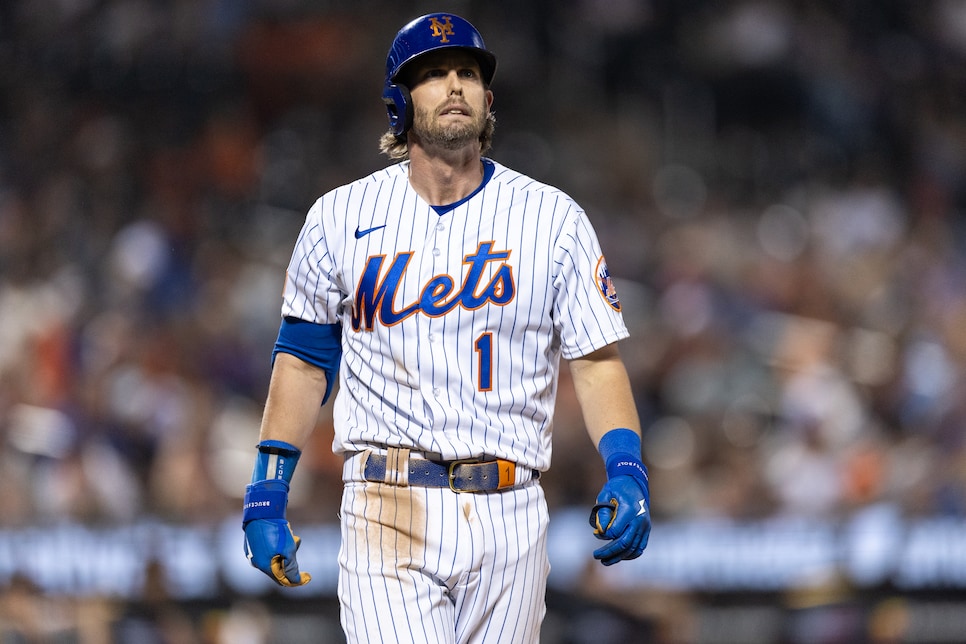 The highlight of the New York Mets' disastrous season happened on Tuesday—and it had nothing to do with the MLB All-Star Game.
While Pete Alonso was going 0-for-2 in Seattle during the NL's 3-2 win over the AL, Jeff McNeil, a two-time All-Star himself, was probably scratching his head about what happened on his second nine holes during the first round of the 2023 New York State Open. The Mets infielder/scratch golfer is taking advantage of a perfectly timed All-Star break to play in the annual tournament at Bethpage Black. And he had his moments at the U.S. Open and future Ryder Cup venue.
Starting on the more difficult back nine—one of the hardest nines in all of golf—McNeil, playing as an amateur, shot an impressive 1-over-par 36. That's a heckuva nine there. Unfortunately, things got away from him when he made the turn.
Perhaps it was that (in)famous sign about how difficult the course is by the first tee that intimidated him, but for whatever the reason, he made a triple bogey on the first hole. He added three more bogeys to shoot 42 for his second nine and a 78 overall.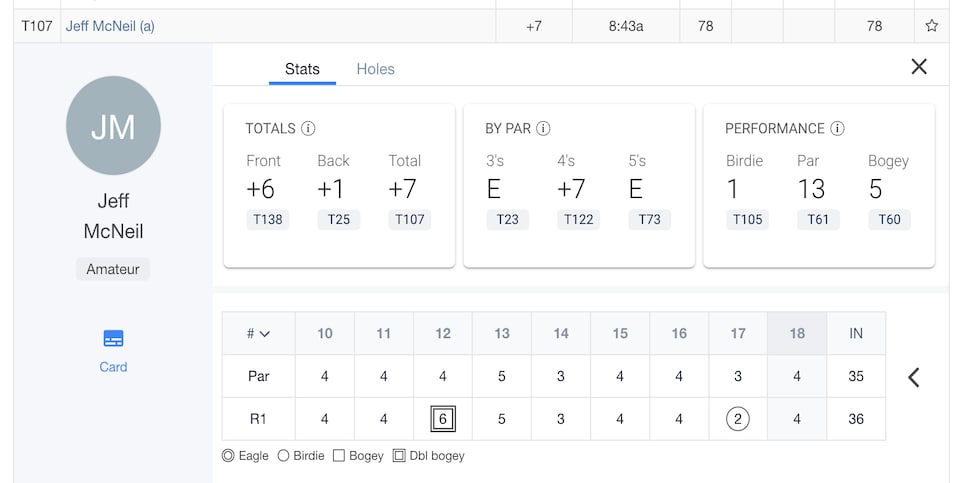 Still, breaking 80 at Bethpage Black? In tournament conditions? When you don't get to play much tournament golf? That's pretty darn impressive in our book.
And the New York State Open, run by the Met PGA section, is a strong tournament at that. Winners include current PGA Tour star Cameron Young, who became the first amateur to win the event in 2017.
McNeill, who sits in 107th place out of 144 golfers after one round, will need to do much better on Wednesday if he's to move into the top 60 or within 10 shots of the lead (currently at five under) and make the cut for Thursday's final round. But if he doesn't make the cut, then he'll actually get a day off before the second half of the MLB season resumes. And that's what the All-Star BREAK is all about anyway.