The Loop
JaVale McGee is using that viral Jon Stewart reaction to his shot as a Twitter profile pic
After a surprisingly good start to the season, things have not surprisingly fallen apart for the New York Knicks. Franchise cornerstone/unicorn Kristaps Porzingis tore his ACL earlier this month and the team, according to fivethirtyeight.com, has virtually no shot of making the playoffs. Not that it would matter. Without Porzingis, there's a better chance of Tim Hardaway Jr. winning NBA MVP than the Knicks getting out of the first round.
In any event, the most entertaining thing to come from this latest lost season at Madison Square Garden was the reaction by Jon Stewart during the team's latest loss to the Golden State Warriors on Monday. After Golden State's JaVale McGee hit a fadeaway jumper -- we're pretty sure it's the first non-dunk field goal of his NBA career -- cameras caught Stewart with his hands on his head in utter disbelief. Have a look at the look that quickly became an Internet meme:
And apparently, McGee liked it so much that he is now using it for his new Twitter profile pic: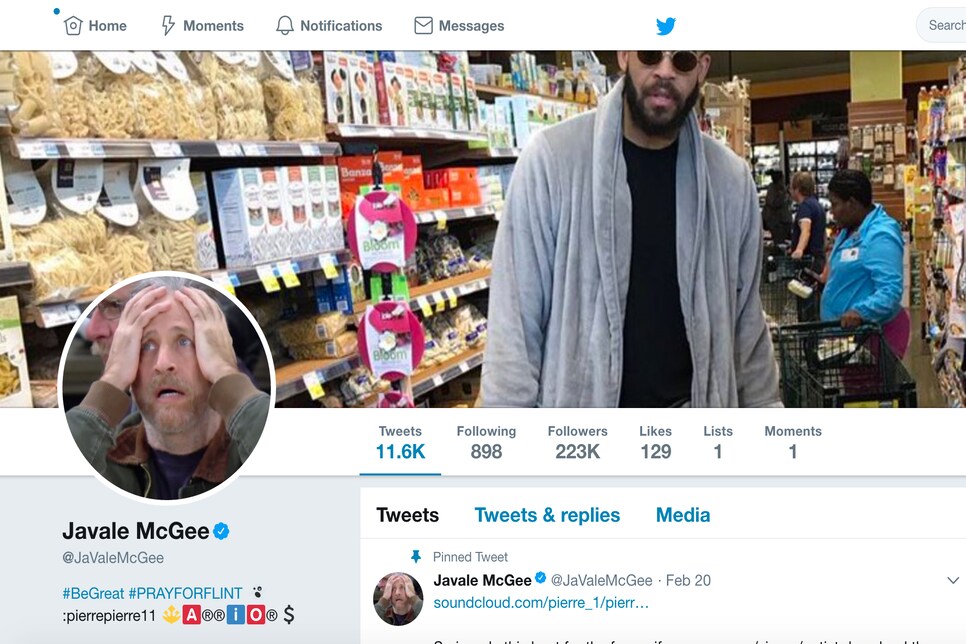 Good stuff. Not that it can get much better than that photo of Javale at the grocery store.