The Loop
Jason Day will sit front row for Game 3 of the NBA Finals; his wife will NOT (Thanks, LeBron)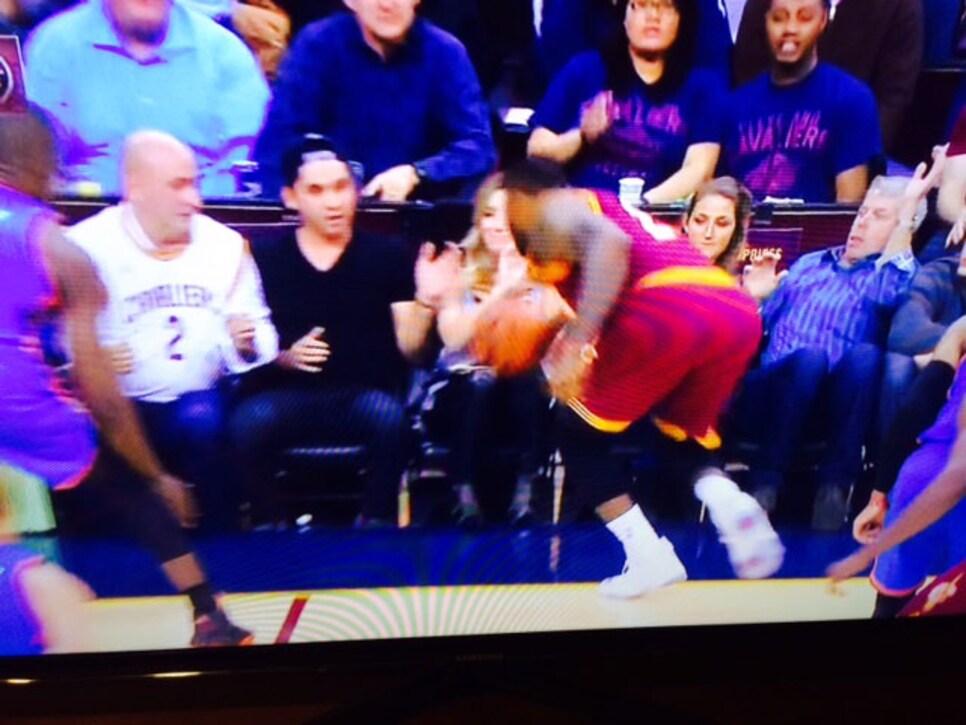 After getting blown out in the first two games of the 2017 NBA Finals, the Cleveland Cavaliers will return home for Game 3 on Wednesday night. And Ohio transplant Jason Day will be one of the 20,000-plus rowdy fans packed into Quicken Loans Arena hoping to lead their team to another historic turnaround. But his wife? Well. . .
"I'm going to watch the Cavs on Wednesday," Day told reporters following his T-15 at the Memorial. "Gotta support the team. Not second row, I'm sitting right in the front row. The wife is not coming."
Day can laugh now, but sight of a 6-foot-8, 260-pound James barreling into the crowd -- not to mention Ellie leaving on a stretcher -- was pretty terrifying. Here's a look back at that moment from Dec. 18, 2015:
After going to Game 3 of the NBA Finals, Day will head to Erin Hills for the weekend to practice for the upcoming U.S. Open so he'll miss Game 4. And unfortunately for Day, Game 6 in Cleveland will overlap with the first round of that tournament.
Who are we kidding? With the way the Warriors are playing, there isn't going to be a Game 6.