PGA Tour
Jason Day is absolutely obsessed with the golf swing, and it's loving him right back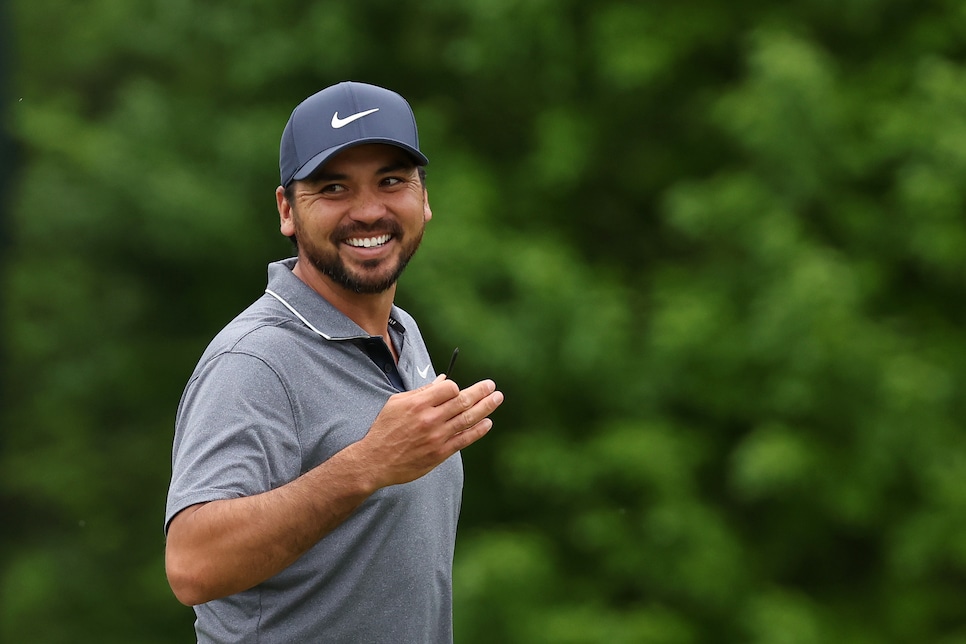 POTOMAC, Md. — Chief among golf's countless charms is its relatability across skill levels. The 18-handicap and the scratch player can commiserate over the mental vortex that comes with any swing change. So, too, can a future Hall of Famer.
"I think about the golf swing in the morning, I think about the golf swing during the day and I think about the golf swing at night," Jason Day said. "There's been conversations at 12 at night with Chris [Como] just because I have an idea in my head and a certain sensation and a feel. If you've been around me at that time, you've kind of … it's interesting. I'm obsessed with it."
His game returned the love Thursday. Day, whose last win came at this tournament four years ago—albeit at its normal home, Quail Hollow Club in Charlotte, not at this week's fill-in host, TPC Potomac—made eight birdies in shooting a seven-under 63 that gave him a one-shot lead after the first round of this Wells Fargo Championship.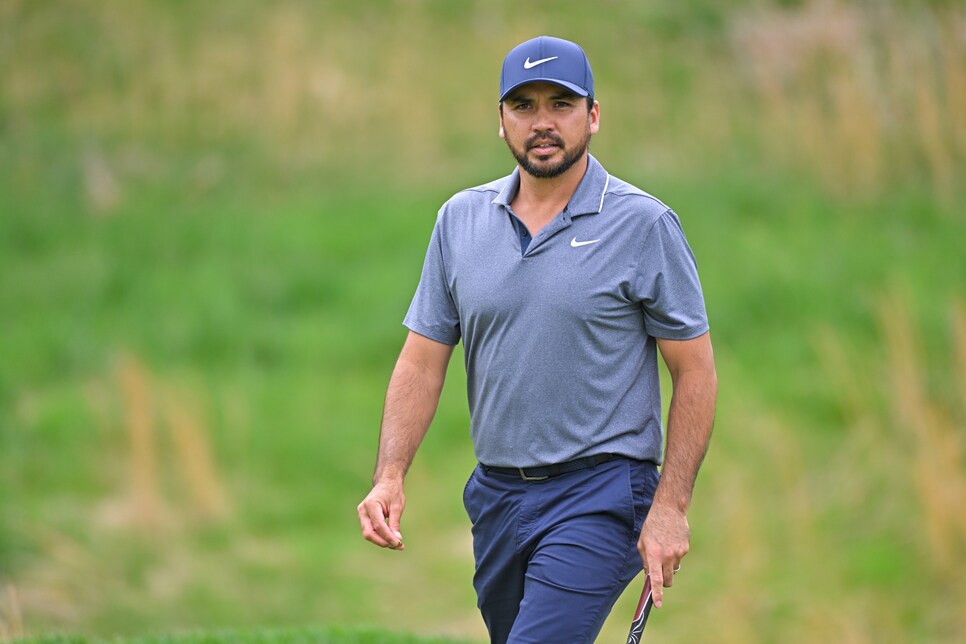 Day, 34, has faded from the elite tier he lived in during the mid-2010s—he summited the World Ranking for 51 weeks between September 2015 and March 2016—mostly due to a back that has plagued him, flaring up with increasing frequency and not allowing him to play pain-free golf consistently enough to gain any sort of momentum. As such, he decided last year to retool his swing under the guidance of Como, who helped transform Bryson DeChambeau's move, and believes the work is beginning to pay dividends.
"I'm to a point where the swing is really nice with the irons, I feel like, and even to a certain point in the fairway woods," Day said. "But the driver, I really need to really focus on that to make sure that I'm doing the correct movement because it can potentially hurt. Overall, it's moving in the right direction.
Recent results, however, have suggested otherwise. Day entered this week off three straight missed cuts and has not played an individual event since the Valero Texas Open over a month ago. He did not qualify for the Masters for the first time since 2010, and while he's exempt into this month's PGA Championship as a past winner, he told Australian Golf Digest that he will not try to qualify for the U.S. Open if he does not get into the field via an exemption.
A win this week would go a long way toward that goal. Day, currently No. 127 in the World Ranking, needs to be in the top 60 to get a spot at The Country Club in June.
"I don't want to get ahead of myself because I know that it's easy in the position I am right now, after a good round, to get ahead of myself and start talking where it could potentially go. But I think I've just got to stay as present as possible because if I can swing it the way I'm swinging it and have the short game and the touch that I have on the greens, I mean, I played some really good golf today," he said.
"I feel like I can get back to where I need to be, but that's a total decision up top in my head if I want to climb that mountain again. I feel good about myself and I've just got to slowly work on the confidence. The thing that's different between now and when I was No. 1 in the world, even though the technique might not have been as crisp as it is right now, I had all the confidence in the world."
Whether the swing holds up for three more rounds remains to be seen. If it doesn't, well—it won't be because he didn't think about it enough.