Tour Life
Jason Day shares his text messages from Tiger Woods, reveals they are both huge golf nerds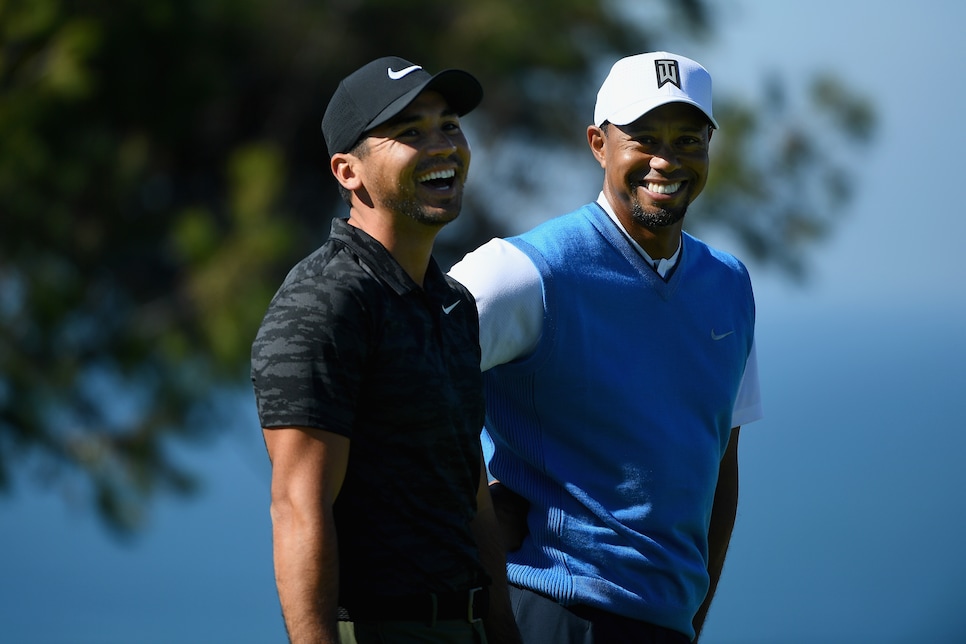 We haven't heard as much about this relationship in recent years, but that's mainly because we haven't heard as much about Jason Day. The former World No. 1 hasn't won a PGA Tour event in more than four years and he's fallen to 150th in the Official World Golf Ranking. But apparently his communication hasn't fallen off with the 15-time major champ.
Ahead of this week's Rocket Mortgage Classic, the 34-year-old Aussie shared some of his texts with Tiger with his pro-am playing partners. And it turns out that Tiger and Jason are just a couple of golf nerds. Huge golf nerds. Check it out:
Arms. Hips. Rotation. Speed. Good lord, that's a LOT of swing talk. "So that's how our conversations go," Day says at the end with a smile.
Hey, it's probably a lot more exciting than the things you text your co-workers about.