Still fighting
Jason Day isn't giving up on himself yet—and neither should you
The former No. 1 insists his game is improving thanks to work with Chris Como and advice from Tiger Woods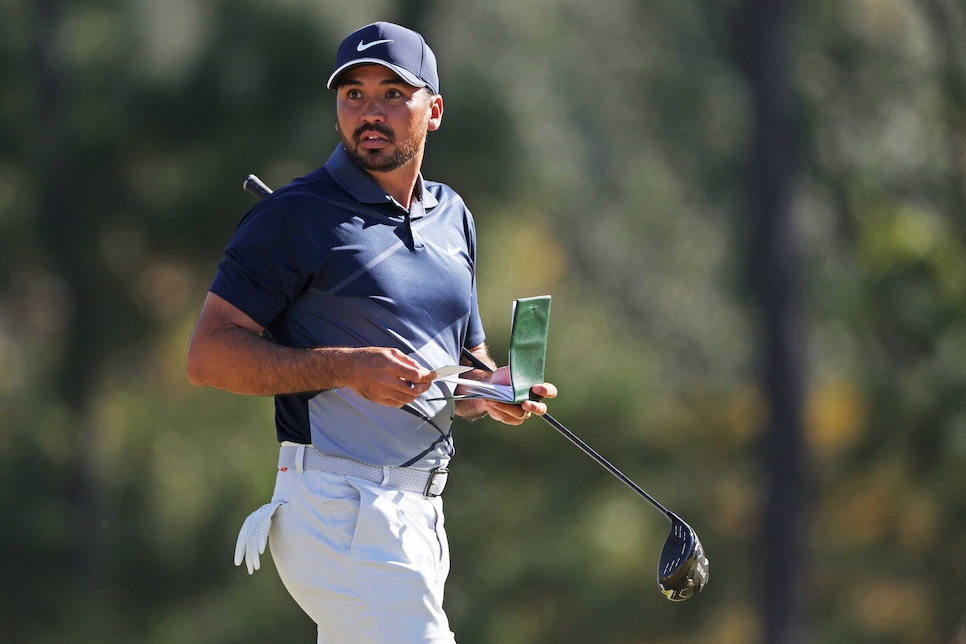 RIDGELAND, S.C. — Jason Day is getting by with a little help from his friends. As the struggling former World No. 1 tries to regain his old form, he's leaning on some of his best mates, like his high school pal from Australia, Luke Reardon, who is also his caddie. Reardon has been on the bag through the lean times, seeing Day go from a top 10 player in the World Ranking in 2018 to No. 146 entering this week's CJ Cup.
There's also his swing coach, Chris Como, who has become close with the 34-year-old over the past two years after Day parted ways with long-time coach Colin Swatton. Como is working to rebuild Day's swing to accommodate the back issues that continue to linger.
And then there's Tiger Woods. Day has idolized the 15-time major winner since childhood, and Woods has become a friend and mentor. Day, a 13-time tour winner who hasn't had a victory since 2018, still gets advice from Woods, even if it's a little different than in the past.
"There was one putting nugget he gave me in 2015," Day recalled after shooting a two-under-par 69 at Congaree Golf Club in the opening round of the CJ Cup. "Tiger said, 'The blade of your putter is too open. Feel like it's a little more closed on the way back. You're missing all your left-to-right putts on the low side.' I took his advice and went on a tear."
That "tear" Day was in late 2015 and early 2016, just after Day left a putt short that would have put him in a three-man play-off at the 2015 Open Championship at St. Andrews. After the putting tip, Day won seven times in 17 starts including the 2015 PGA Championship at Whistling Straits and the 2016 Players Championship.
Nowadays, Woods' help is simply responding to Day's texts about how certain swing changes should feel on the back and arms. Woods, of course, knows something from clawing back from back issues. Day's rebuild with Como, who also used to work with Woods, aims to groove a swing that can prolong his career by getting rid of a lateral slide Day used to have in the backswing, which would present problems. Day grew up hitting a high draw, but these days work a left-to-right ball flight and produces a stronger body rotation through the ball.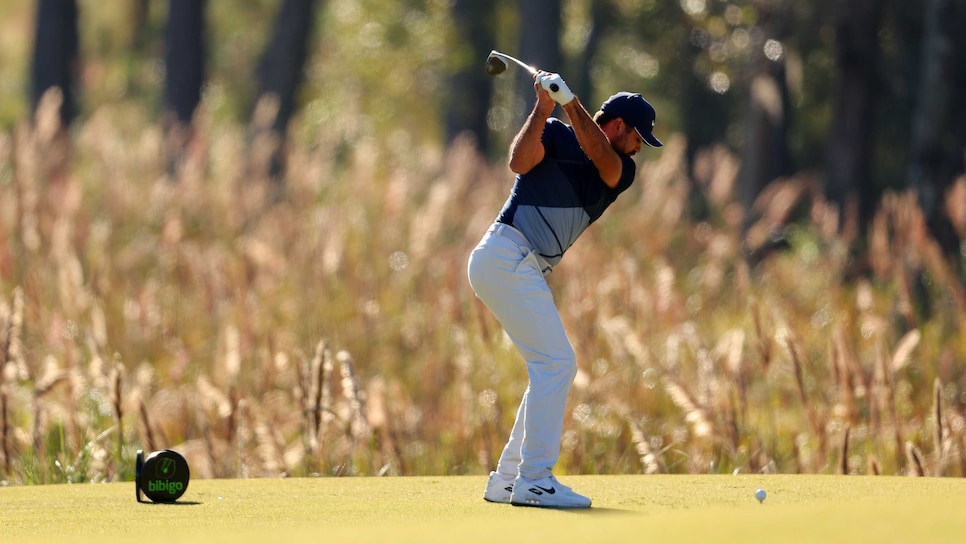 Day has reworked his swing to try to prevent previous back issues from returning and getting worse.
Kevin C. Cox
"I've been working extremely hard on the game," said Day, who managed just two top-10s last season. He scraped into the FedEx Cup Playoffs thanks to the fact several LIV golfers were withdrawn from the standings. "I feel like the last two years have been probably some of the most disappointing stretches of golf I've played. But I'm thankful for it, too, because I've learned more about the golf swing, the body and how it all moves together. The changes I'm making are helping me prolong my career."
Day says he has become a swing nerd. He'll regularly text Como late at night, and if Como is awake the pair will FaceTime while Day is in his golf lab at his Columbus, Ohio, home. "I'll be on the phone with Como at 12 o'clock at night just talking about certain feels and certain swings," Day says.
Given Day's struggles, and because exemptions for majors from his 2015 PGA ran out in 2021, he was not eligible for the Masters, U.S. Open and Open Championship this year. Truth be told, he didn't miss them, not the way he was playing at least.
"I didn't want to go into tournaments like the majors and just be another number," Day said. "Part of me was disappointed but I was thankful to not play because my game was nowhere near ready enough."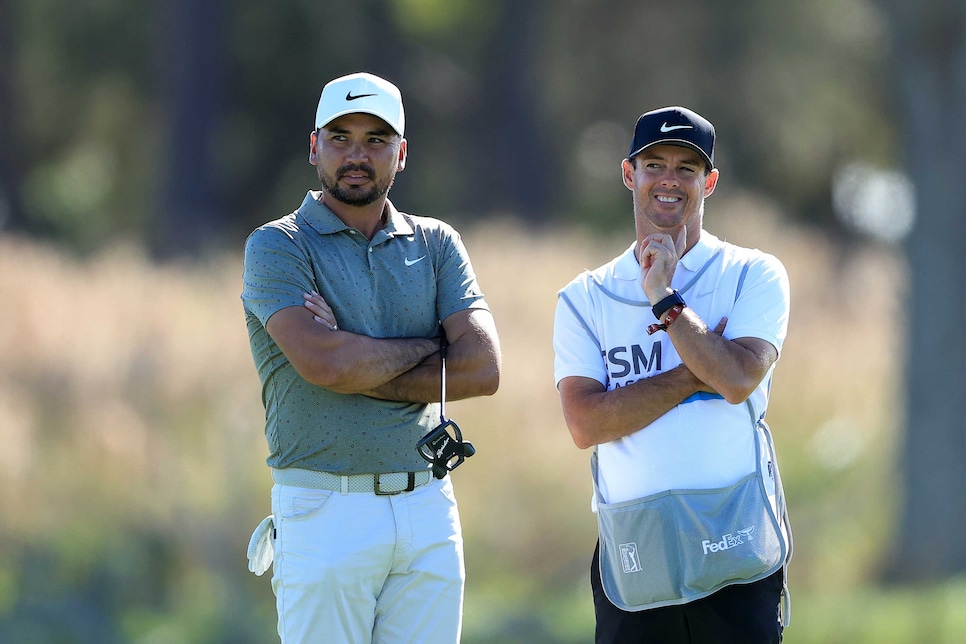 Day's caddie, Luke Reardon, is also a high school friend from Australia who the former World No. 1 can lean on.
Sam Greenwood
Day, who turns 35 on Nov. 12, has hope that the 2022-23 season will yield better results, having recently registered a tie for eighth at the Shriners Children's Open two weeks ago in Las Vegas. His ball-striking, through six rounds of the new tour season, has him ranked second for strokes gained/approach. But his putting has plummeted to 155th on tour this season and it was 87th last season. Day was No. 1 on tour for strokes gained/putting in 2015-16. He knows he needs to fix the short stick.
"I feel I'm getting close to playing some really good golf," Day said. "My body is feeling better, and I just need to find that consistency with the full swing. I feel like I'm like teetering on the edge of that consistency. If I develop some confidence with my putting again, I could play some really good golf again."