CJ Cup
Two overlooked tour pros lead the way at star-studded CJ Cup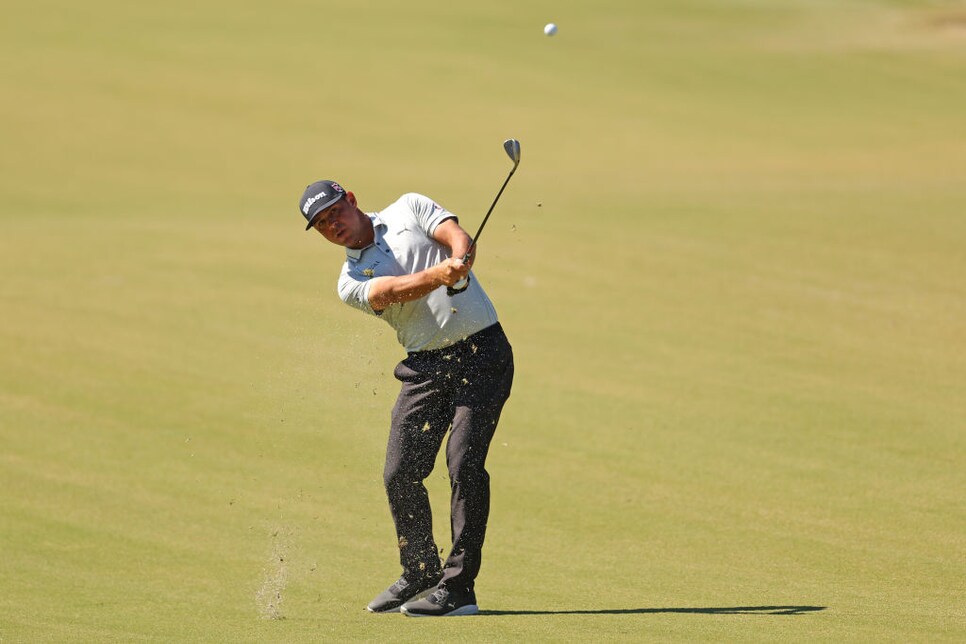 Fifteen of the top 20 players in the Official World Golf Ranking are headlining a star-studded field at this week's CJ Cup at Congaree Golf Club in South Carolina, but it's World Nos. 97 and 116 who are setting the pace after the opening round.
Gary Woodland and Trey Mullinax got off to hot starts Thursday, seizing the early lead with a pair of six-under 65s. Woodland started quickly and hardly looked back, making birdie on each of the first three holes. It was a welcome return to PGA Tour action for Woodland, who didn't play last week after withdrawing from the Shriners Children's Open with a back injury earlier in October.
"Got off to a nice start, which was great birdieing the first three, but I drove the golf ball well all day, saw some putts go in and that kind of freed up the ball-striking," Woodland said. "Playing from the fairway out here is a huge advantage, and I was able to attack a little bit from there as well."
The 2019 U.S. Open champ looked to be in top form early in his round, reaching four under before dropping a shot at the ninth. Woodland was able to mirror his front nine on the back with another four-birdie, one-bogey performance. A pair of birdies at 17 and 18 vaulted him back to the top of the leaderboard heading into Thursday.
"The weather's supposed to be—it's supposed to even get better with hardly any wind," he said. "So you're going to have to play aggressive out here. The golf course is set up to make some birdies, it's in great shape, so hopefully keep playing aggressive and have a little fun."
Mullinax got off to a similarly impressive start, putting circles on the card on four of his first six holes. After his round, Mullinax was second in strokes gained/approach and fourth in strokes gained/tee to green.
"We don't get to play these kind of courses all the time, so I think it's a lot of fun for us and a treat," Mullinax said. "You could hit any shot you want and you don't have to hit the same shot over and over, which is really fun about this golf course and kind of brings an artistic feel to it. I really enjoy those type of golf courses, so I'm looking forward to it."
Each will have to fend off Rory McIlroy and golf's latest-rising star Tom Kim, among a gaggle of others sitting one back at five under. But despite having just one PGA Tour win to his name, Mullinax seems remarkably calm with a share of the lead. Asked what his mindset is while atop the leaderboard, he kept it simple.
"I'm hungry," he said. "Probably going to get something to eat, work on some shots that I kind of had some trouble out there with today, finish out with some putting and just get a good night's sleep, go home, talk to my family and kids and see how their day went."
If only we could all be so calm.