News
James Hahn's ultra-colorful, sporadic scorecard on Friday the 13th will make any superstitious golfer cringe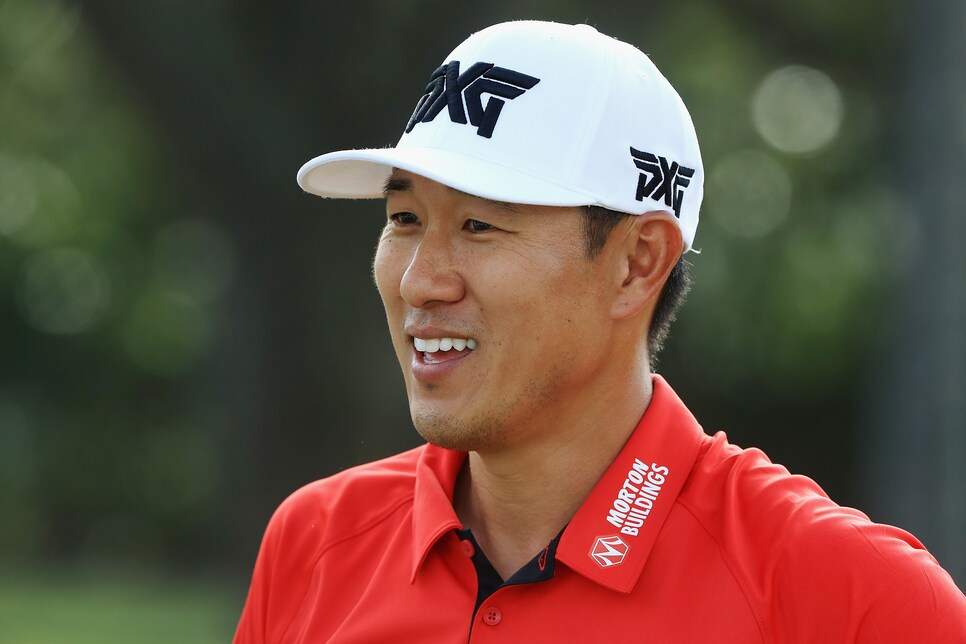 Sam Greenwood/Getty Images
Even so, some of the stuff we saw on this Friday the 13th went beyond superstitions and into downright crazy. First, Kelly Kraft's drive nailed a bird mid-flight. And he might miss the cut by one shot because of it. Webb Simpson's tee shot rolled out to 12 feet on the ninth hole after it hit a tree overhanging the green. And then James Hahn pulled something you don't often see: What he called golf's version of the cycle.
Hahn put up all kinds of scores on his front nine at Harbour Town Golf Links during the second round of the RBC Heritage on Friday: An eagle, a birdie, a par, a bogey, a double bogey and a triple bogey. Covering the field pretty nicely.
Those bigger numbers won't help you make the cut—but they're good for a feat that we honestly can't say we recall seeing anytime recently.
Hahn had a less eventful back nine, parring his last six holes—ensuring he'd miss the cut after consecutive rounds of 75. But at least Hahn did something notable on this Friday the 13th. That's something he won't forget anytime soon. Be wary, golfers. Friday the 13th always brings some weirdness with it.