The Loop
Jameis Winston chowed down on last night's win over the Buccaneers like a fresh plate of crab legs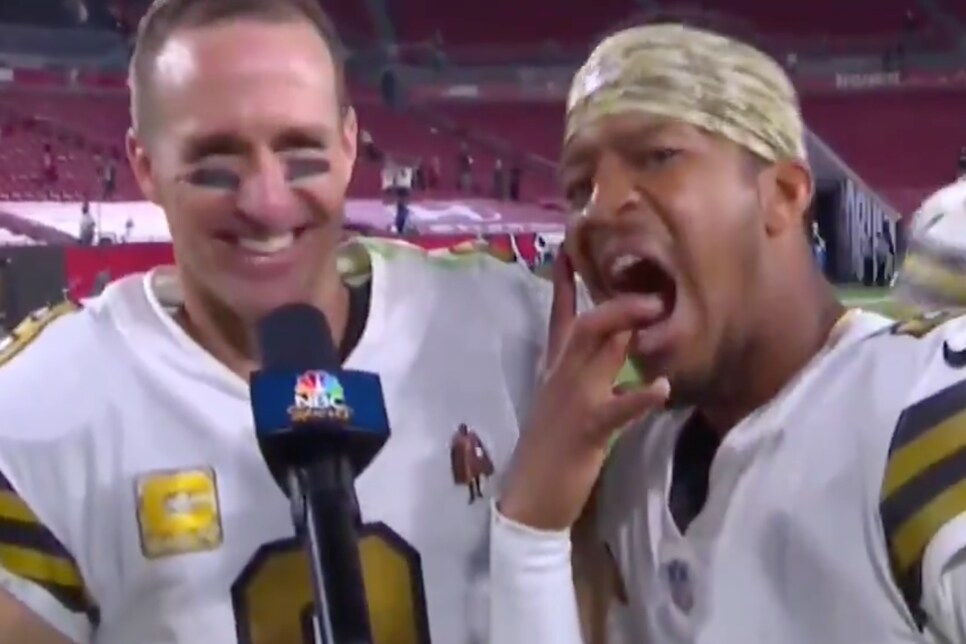 Honestly, it's tough to say Jameis Winston got a bum rap from the Tampa Bay Buccaneers. He got five full seasons to prove himself. They stuck with him turnover after turnover and even a sexual assault lawsuit with an Uber driver who claimed he had groped her during a ride. They gave him every available chance to get his sh*t together and stop throwing a zillion interceptions, but eventually the greatest quarterback to ever quarterback came calling, tand hey cut bait. Like, we said, you can't really blame them.
But where there's a professional football player there's pride, and where there's pride there's bound to be hard feelings, so when Winston landed at the divisional rival New Orleans Saints in the offseason, you knew that somehow, some way, he was going to become a story this year. This is that story.
That's Winston on Sunday night after the Saints embarrassed the Buccaneers on national TV by a score of 38-3. It was as thorough a beatdown as you're going to see between (supposedly) evenly matched opponents this year, and when Drew Brees grabbed the mic for his post-game interview, Winston was there to crack that dubya open like some fresh Publix crab legs.
Granted, Winston only entered the game in the dying seconds to close it out with a kneel-down (some black-belt trolling from Sean Payton, if you ask us), but he still managed to provide the highlight of the night. They don't call him Famous Jameis for nothing, folks.