The Loop
Jacksonville Jaguars fan closing in on cashing incredible Super Bowl bet
It's a plot line that sounds like it's straight from NBC's The Good Place character Jason Mendoza. A Jacksonville Jaguars fan who made a preseason wager on his favorite team winning Super Bowl LII long before the season started is closer than anyone thought he'd ever be to cashing in a potentially life-changing bet. At least, we assume this mystery person is a Jaguars fan. Who else would have possibly bet on the Jaguars to win the Super Bowl back in February?
Thanks to CBS Sports' John Breech for finding this little nugget that comes from William Hill sports book. Apparently, just five days after the Patriots beat the Falcons in Super Bowl LI someone plunked down $990 on the Jags to win it all at 100-to-1 odds. That means this dude has a chance to win $99,000(!) if the Jags win two more games.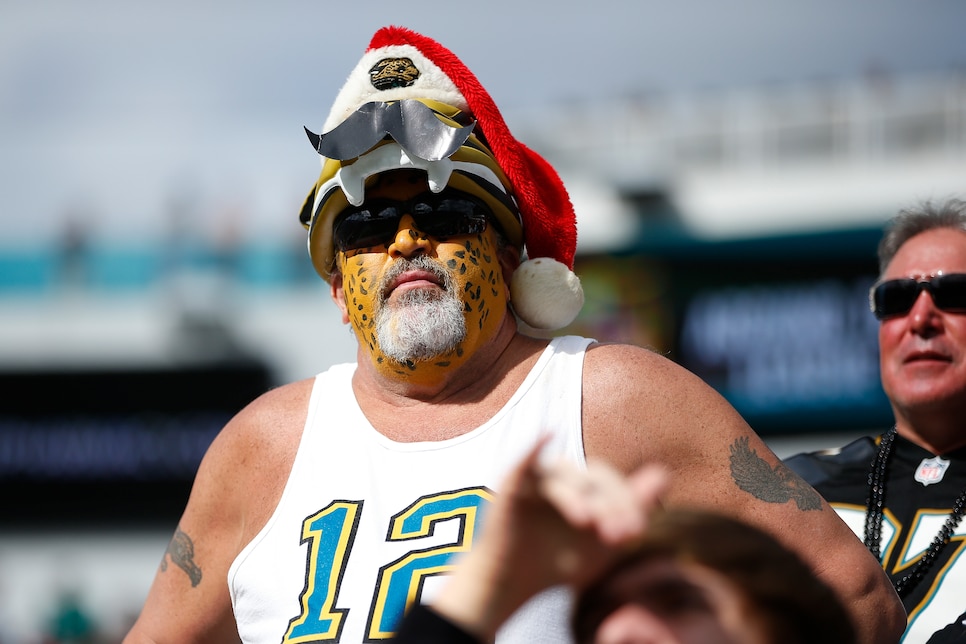 OK, it's probably not that guy, but who knows? He looks crazy enough to think Blake Bortles' boys could claim the Lombardi Trophy. Anyway, here's a look at the three biggest potential betting wins from William Hill.
As you can see, the difference between the Jags bet and the top two is that those other people both risked more than 50 times the money. And they both bet on the Patriots. Boring.
Speaking of the Pats, they are the next team to stand in Jacksonville's way when they host the Jags on Sunday. New England is a 9.5-point favorite, which means our mystery gambler will probably see his dream finally (Blake Bortles vs. Tom Brady at home makes David vs. Goliath look like an even matchup). Even worse, that lopsided spread is going to make it difficult to hedge his bet. Still, we wish this brilliant delusional soul good luck.