The Loop
Calais Campbell predicted the EXACT score of the Jaguars win over the Steelers (sort of)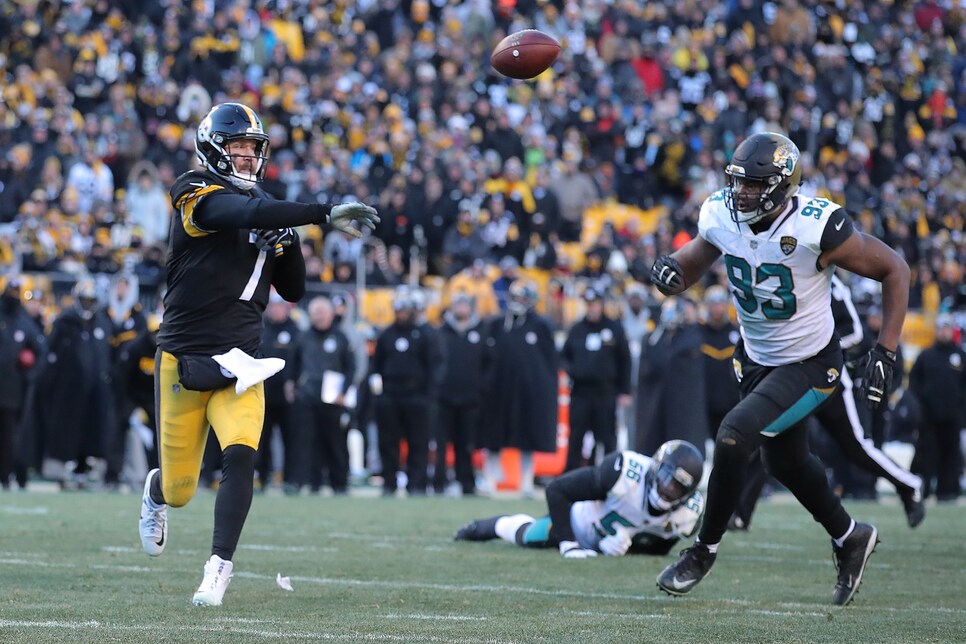 It's fair to say that no one outside the lovely city of Jacksonville, Fla., thought that the Jaguars had any shot against the Pittsburgh Steelers in Sunday's AFC Divisional Playoff game at Heinz Field. It was already a foregone conclusion that the Steelers and New England Patriots would meet next week in the AFC Championship. The Jags were a nice story, but they were still the Jags.
As they say, football games are not won on paper, and the upstart Jaguars proved that in a stunning 45-42 victory that sent Terrible Towel wavers home in tears. It was stunning to everyone except the Jaguars themselves, especially defensive end Calais Campbell, who met with a reporter after his team's 10-3 victory over the Buffalo Bills in last week's Wild Card game at EverBank Field. When asked if the Jaguars would have enough offense to keep pace with the Steelers, Campbell had one creepy answer:
Calais Campbell or Nostradamus? Hard to tell. OK, so he didn't actually say "we WILL beat the Steelers by a score of 45-42", but you got to give him credit for randomly pulling that number out of nowhere. Also have to give Mike Tomlin major credit for a few of the more questionable calls you'll ever see from an NFL coach. Either way, this just proves it could be the Jags year.