The Loop
It's time to start calling Sidney Crosby "The Great One"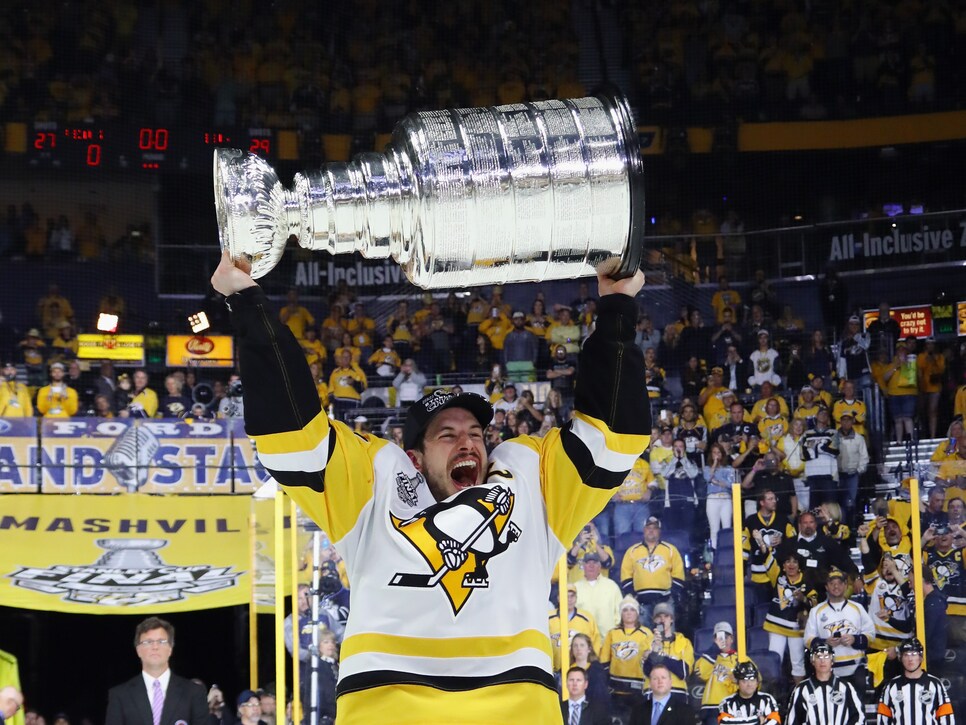 Two Conn Smythe trophies. Two Olympic golds. Three Stanley Cups. 12 years of dominance.
Nobody seems to like Sidney Crosby. Perhaps it's because he's a golden child who casts our own struggle for average in sharp relief. Maybe it's just his punchable face. But whatever the case may be, there's simply no arguing with numbers: Crosby is the best player the NHL has seen since The Great One. Hell, he might even be better.
The morning after his second straight Stanley Cup and second consecutive playoff MVP, that much seems obvious. Following a six-week stretch that saw his superstar foil Alexander Ovechkin win a whole lot of jackshit and the rest of the hockey-loving world (read: Canada and Finland) jump on the bandwagon of an NHL team from Tenne-fucking-ssee simply to root against him, Crosby merely won again.
At 29, he's now one Stanley Cup behind Gretzky's career total with the same amount of Conn Smythe trophies, all in a 30-team league with the craziest year-to-year parity in American sports and no embargo on Russian superstars. Let that sink in for minute.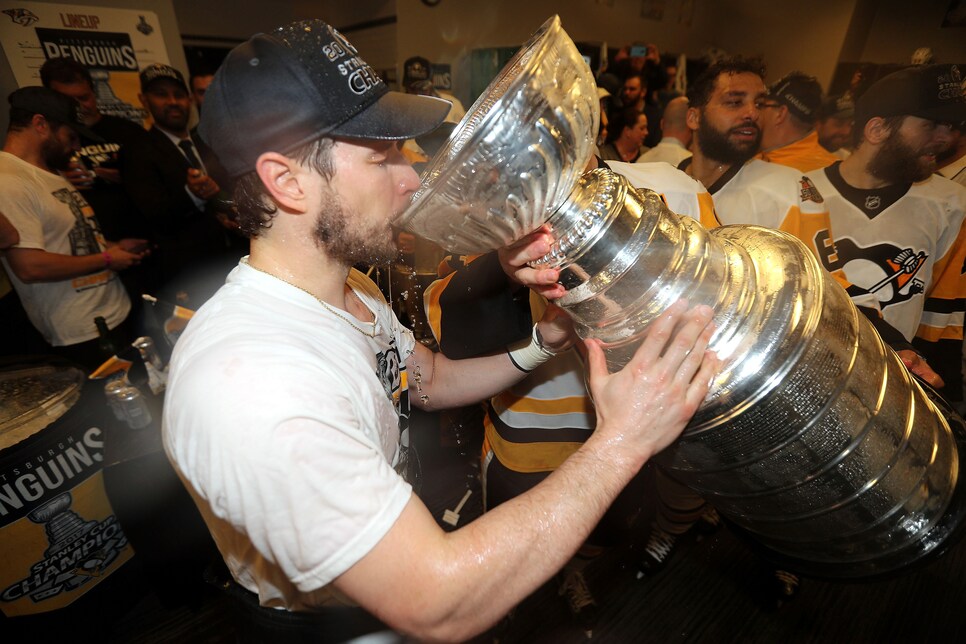 Now, I'm not saying you have to like Crosby. I don't even like Crosby. In fact, I was one of the aforementioned Preds bandwagoneers. I wanted Ryan Ellis to pound him into some flattened Wile E. Coyote caricature. I wanted P.K. Subban to stop brushing his teeth for a week so he could breathe triumphant fumes into Crosby's face in the Game 7 handshake line. But that didn't happen because the series didn't go seven games because Crosby is a beast.
Sure, he's not going to break Gretzky's all-time scoring record. Literally no one is. But if there's one thing the 2017 postseason cast in concrete, it's that Crosby is all-time. A Great One. A super punchable face that belongs on hockey's Mount Rushmore ice shelf until it melts into the goddamn ocean.
And since that reckoning seems like it's right around the corner, we might as well go ahead and start chiseling now.