The Loop
INTENSE new Phillies manager Gabe Kapler hopes to lead team to "sh-tload of wins"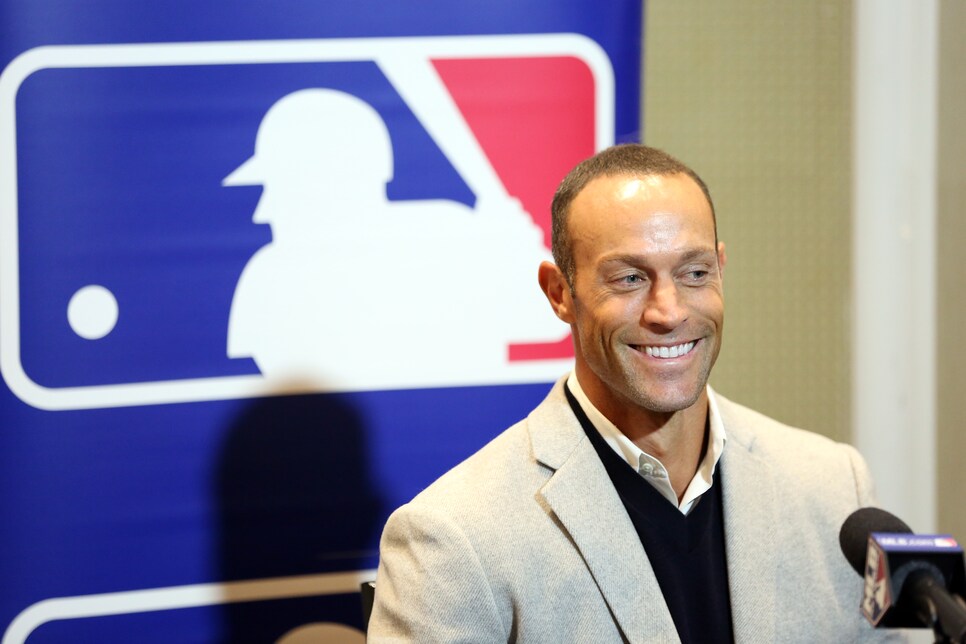 With all the hoopla surrounding the Philadelphia Eagles, and the potential for an apocalypse-inducing victory this Sunday against the Minnesota Vikings, it's easy to forget this normally-sad sports city is in the midst of a full-blown revival. The Sixers are one of the NBA's most exciting young teams, the Flyers are still in the Wild Card hunt and the Phillies might finally give fans a reason to come out to Citizens Bank Park in 2018, and if they don't, the team's new manager Gabe Kapler might just drag them there by brute force. In case you missed our last check-in with Kapler, the former MLB outfielder is absolutely YOKED.
Chances are you're a pretty intense human when you sport a pair of biceps pythons like Kapler does. This has been apparent in all of the first-year manager's appearances in front of the media, where he's displayed an enthusiastic personality that would make Tony Horton blush. On Wednesday, Kapler was at it again, answering a question about his expectations for 2018 as if he was approaching his max bench press:
The man has Philly fever. That or he just chugged a protein shake.
All kidding aside, this has got to be exciting for Phillies fans, who haven't seen a winning season since 2011. And to think there may be riots if the Eagles just make the Super Bowl on Sunday. Let's hope things don't get too out of hand and the Phils finish over .500 this year.