The Loop
Philadelphia is bracing for apocalypse on Sunday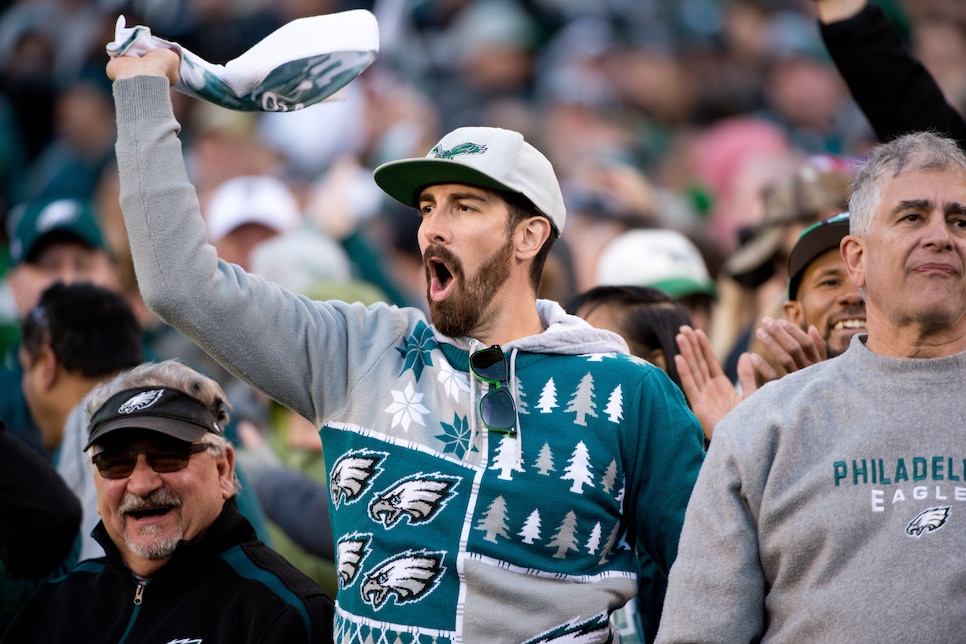 If you haven't heard, the Philadelphia Eagles and Minnesota Vikings meet on Sunday afternoon in the NFC Championship to end them all—a collision of historically moveable object and stoppable-if-you-just-wait-for-one-of-their-kickers-to-miss-a-chip-shot force that promises to catapult one of the most futile franchises in professional American sports to within 60 minutes of a bowel-wrenching Super Bowl loss to the Patriots. In order to brace for the potential celebration inevitable riot, on Wednesday the great city of Philadelphia issued the following communique to local business owners, which reads like the kind of dog-eared memo you'd find tacked to a gutted supermarket's window years from now, long after the bombs stopped falling: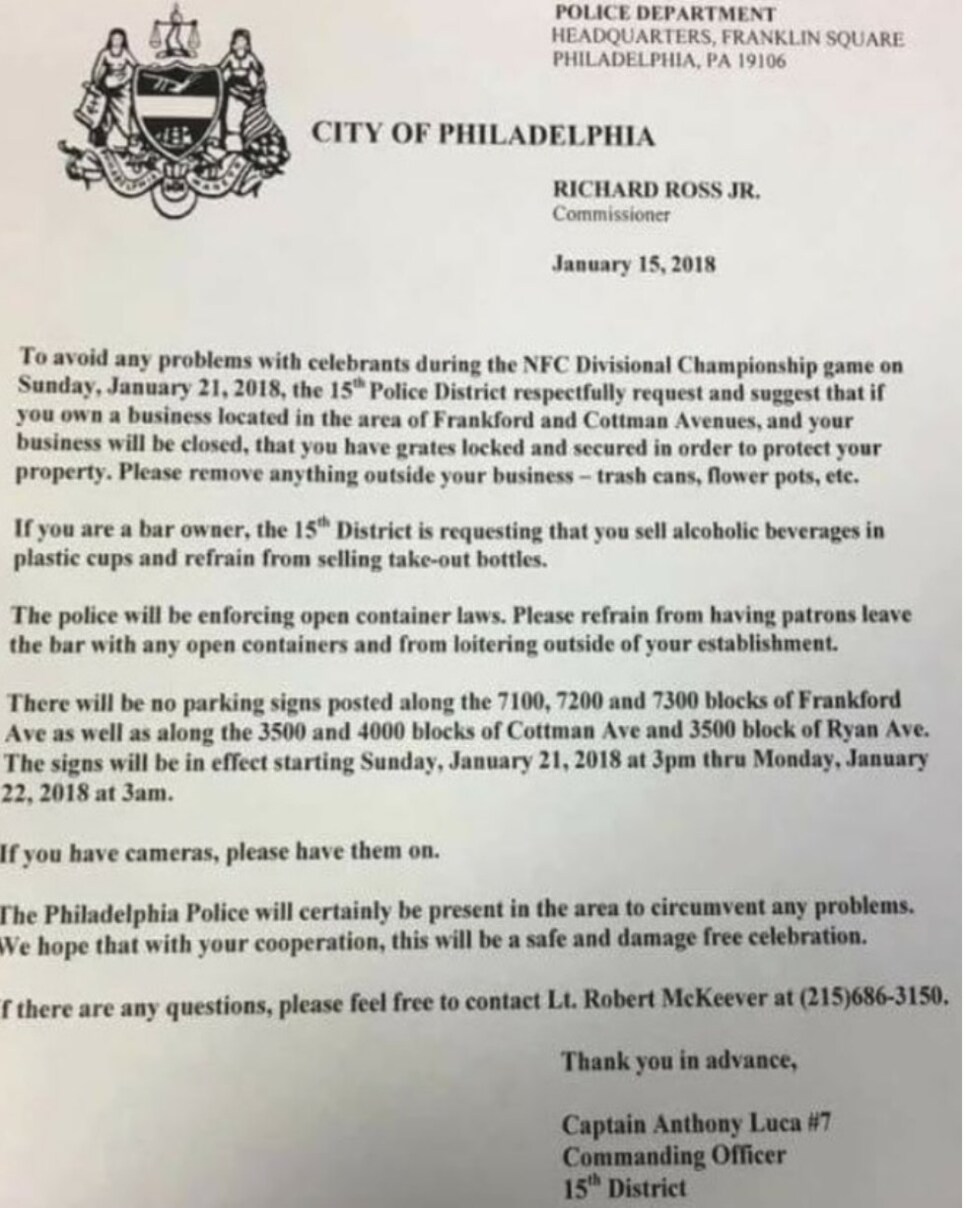 Essentially, the city of Philadelphia kindly requests that if you own a business in Philadelphia, you just close it down, board it up, and ride out the storm come Sunday afternoon. If your business just so happens to sell flatcscreen TVs, well, god help you. Meanwhile, if you're a bar owner, congrats. You're going to fill your Italy vacation jar by 3am Monday. But please don't sell "take-out bottles," because apparently in Philly any idiot in a McNabb jersey can just walk into a bar, buy a bottle, and take it home, which seems like maybe part of the reason they have to send run-for-your-lives notices to citizens FIVE days before NOT EVEN THE SUPER BOWL.
Finally, if you have any questions or concerns. please contact PPD Lt. Robert McKeever, who is currently crying into a can of baked beans in a makeshift fallout shelter somewhere north of Camden.