The Loop
Inactive European Tour pros crack jokes regarding their world ranking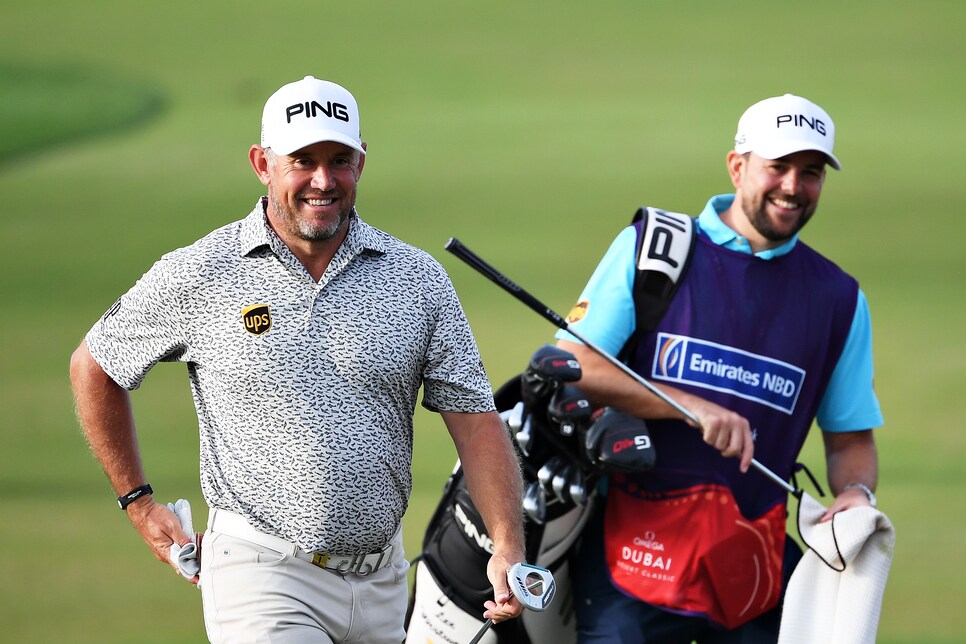 Another week, another exciting finish on the PGA Tour, but not all of the world's best golfers are happy with the current situation. Many international players remain inactive with the European Tour season still paused and due to the traveling logistical nightmare caused by coronavirus. And some have moved onto the "Cracking jokes on Twitter" stage of grief when it comes to their Official World Golf Ranking.
Last week, Eddie Pepperell joked, "By the time I restart I'm going to be outside the top 100 and 80 yards behind Bryson [DeChambeau]." It was a great line, Eddie. Although, a lot of people are feeling that way about Bryson these days. And on Monday, Lee Westwood offered this:
Sorry, Lee. You could compete in the Tour de France and you wouldn't get any Official World Golf Ranking points.
Thomas Pieters responded by pointing out that despite not playing he actually made out OK this week in the ranking system that uses a two-year window:
Now that's thinking positive.
And, of course, Eddie Pepperell weighed in on the matter again:
For the record, Pepperell "only" dropped one spot this week down to No. 79. Also for the record, we'd love to hear him and his fellow inactive co-workers actually re-record a version of that song. Considering the European Tour doesn't resume its season for nearly another month, there's plenty of time to get it done.