The Loop
If the Ravens make the playoffs this weekend, Eric Weddle gets a $1 million bonus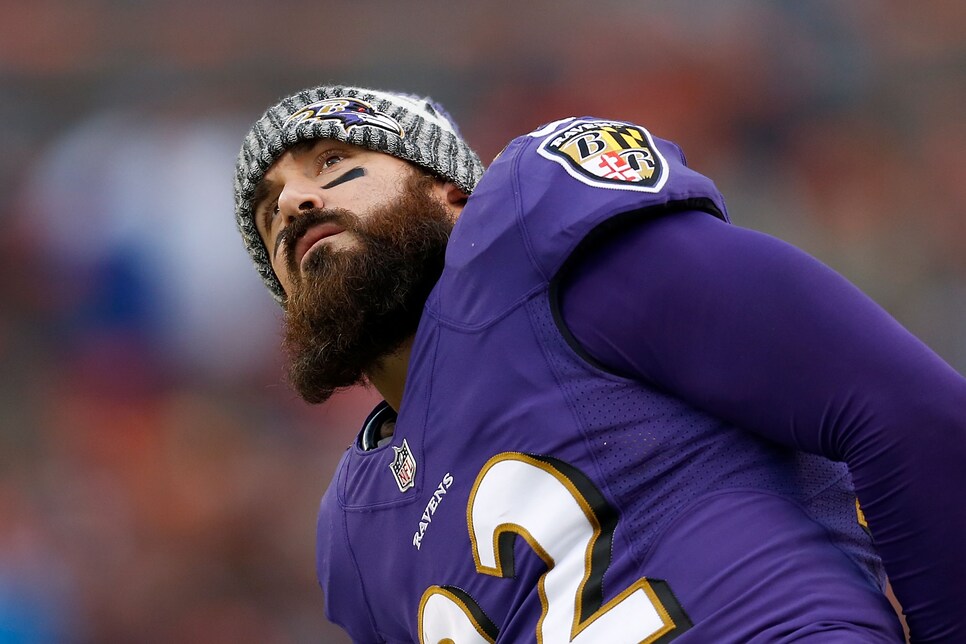 The Ravens' playoff scenario is pretty simple. Beat the Bengals on Sunday, and they're in. Lose and watch as either Tennessee or Buffalo also lose, and they're still in. This is good news for 32-year-old Ravens safety Eric Weddle because, sure, playoffs are always a good thing, but also for another reason:
If the Ravens make the playoffs on Sunday, Weddle gets a $1 million bonus. No questions asked.
For Weddle, it wasn't quite as simple as simply squeaking into the final AFC Wild Card spot, however. The incentive stipulated that the veteran safety must make the Pro Bowl (on the original ballot) and playoffs in the same season, which he managed on the back of six interceptions, two forced fumbles, and 62 tackles. Strangely enough, Weddle didn't even know he was eligible for the bonus until Ravens owner Ozzie Newsome came to him before last week's matchup with the Colts and told him he better to be ready to "bring it."
"It's pretty awesome, obviously," Weddle had to say of the incentive, and for his sake, here's hoping he's still saying that come Sunday evening.