Ryder Cup
Ryder Cup 2021: Ian Poulter explains why he's so damn good at the Ryder Cup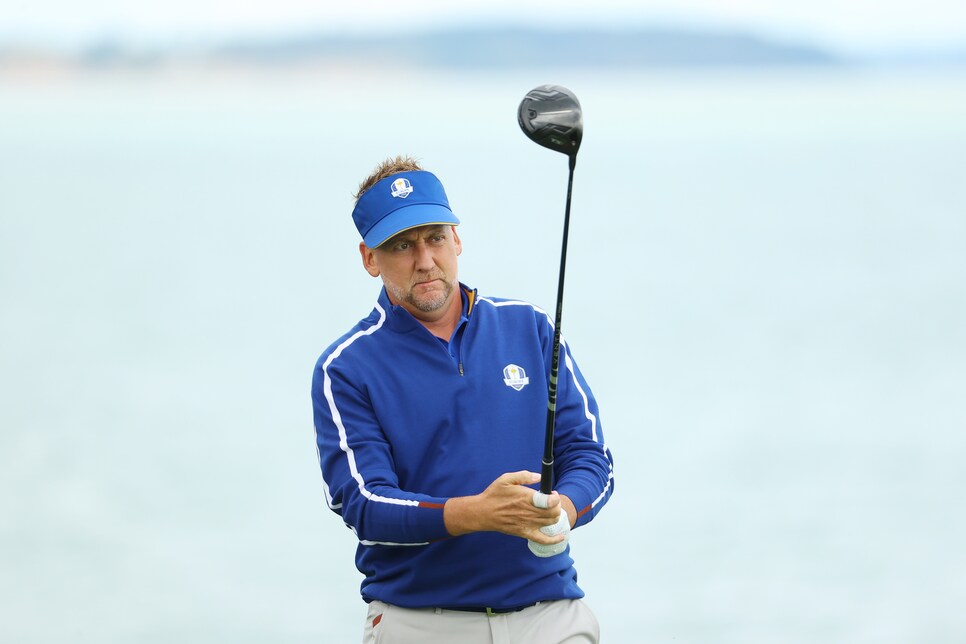 HAVEN, Wis.—There's an unspoken agreement when referring to Ian Poulter in revered tones at the Ryder Cup. He is a legend, unquestionably, embodying the spirit and gumption that provides a spark to the European fire displayed at this event, with the record to back up his bark. Yet part of that aura is also spurred by Poulter's play outside these three days ever two years. The Englishman has enjoyed a prosperous career, but it is a career with just two stroke-play titles and no major victory on the PGA Tour in 305 starts.
So what, precisely, turns a good-but-far-from-great player into a destroyer for worlds? Posed with the question on Wednesday ahead of his seventh Ryder Cup, Poulter said what fuels his performance is simple.
"I hate losing," Poulter said matter-of-factly. "When you play match play, you know what you have to do when you tee up on the first hole. You can control a match. You can dictate a match. You can play certain shots to try and put your opponent under pressure. You can't do that in stroke play really unless it comes down to the back nine and the group you're in you're actually clear of the rest of the field.
"It's just a fun game of chess, to be honest, to enjoy what that means, that you're under pressure right from the get-go. It just doesn't happen in stroke play. It's kind of like you plod your way into the tournament, but it's back nine Sunday mentality every single time you tee it up."
In itself, the language may not telegraph a secret sauce, per se. Yet sometimes a lot can be said by saying little, and the smartest remarks can be elementary in nature. Given the Americans' continued struggle at this event, perhaps distilling the format down to this foundational belief could do more than any task force could.
Interestingly, Poulter is viewed as somewhat of a question mark this week, posting just three top-20 finishes since March. Despite these worries, Poulter said they are unfounded and that there's no correlation with how he comes into the Ryder Cup with the Cup itself.
"I've never really sat down to try and evaluate how that happens and why that happens. It's just a very simple form of golf," Poulter said. "You never play the what-if game. You don't ever look at options around the green to say, here's the right place to miss, here's the wrong place to miss. It's single-minded focus on your target. It's really simplified.
"The more simple it is, the easier it is for my brain to understand and aggressively go at those targets. Again, stroke play you're plodding into position. This isn't the case here."
Poulter is 14-6-2 in 22 career matches at the Ryder Cup, and boasts a lights-out 5-0-1 record in singles. Clearly that success has made him a public enemy to American galleries, and perhaps even to American players. Not that he particularly cares.
"I'm sure I've annoyed plenty," Poulter said. "I mean, my percentage has been really nice, for me, and not for the guys I've played against, so I'm sure that's been pretty frustrating to be on the receiving end of that."
Poulter said it with a sorry-I'm-not-sorry inflection in his voice. He, and Europe, are hoping he provides the same frustration this week.
MORE RYDER CUP PREVIEW STORIES FROM GOLF DIGEST