News
Ian Poulter draws Tiger Woods pairing in third round, jokes about his famous quote involving the two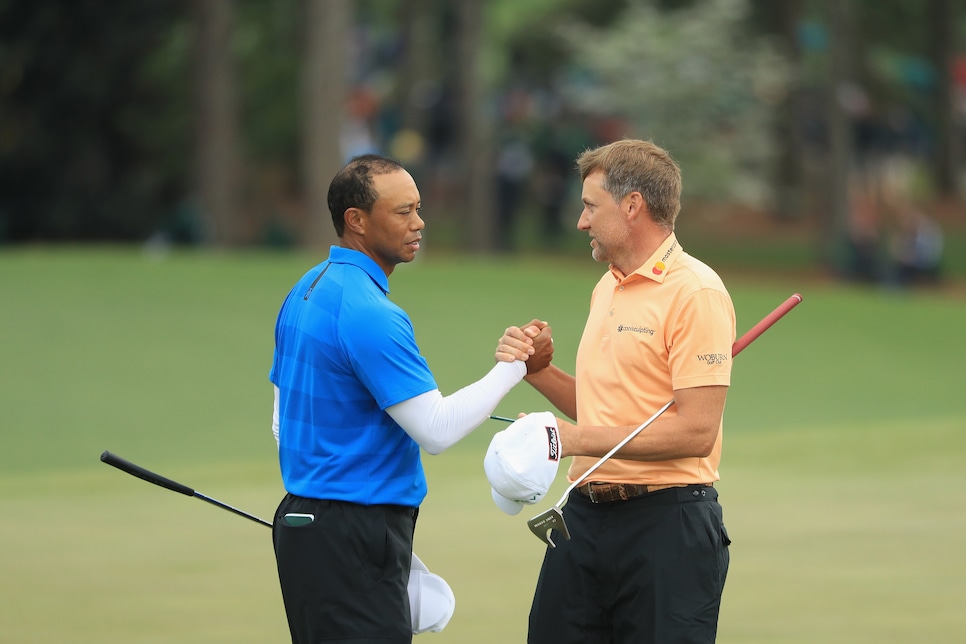 Back in 2008, Poulter, then 32 and ranked No. 22 in the world, caused a bit of a stir with a quote he gave to the UK version of Golf World Magazine.
"The trouble is I don't rate anyone else," the Englishman famously said. "Don't get me wrong, I really respect every professional golfer but I know I haven't played to my full potential and when that happens, it will be just me and Tiger."
Yeah. . . not so much. Fast forward a decade and Poulter and Woods are both enjoying pleasantly surprising seasons. And although neither has played nearly up to their potential at this week's Northern Trust, after both made the cut on the number, they find themselves in an early Saturday pairing at Ridgewood Country Club. And the occasion caused Poulter to joke about his well-known boast.
Poulter and Woods also played together in the third round of the Masters earlier this year with Woods' 72 edging Poulter's 74. Not exactly a riveting match up between this pair of 42-year-olds, but who knows? Maybe we'll see these two going head-to-head in a slightly more dramatic setting next month in France.