News
Hurricane Florence: How golf courses are bracing for potential devastation as storm nears
The eye of Hurricane Florence is heading toward Bald Head Island, N.C., and Bald Island Club, like many clubs in the Carolinas preparing for potential devastation, is in full disaster mode.
"I've never boarded up the windows on a pro shop before," said Brian Stewart, Director of Golf at Bald Head. A mandatory evacuation meant the last ferry out of the island left 9:30 a.m. Wednesday morning, so his staff finished up work Tuesday, which included three groups of golfers who played one last round.
It might seem insensitive as millions brace themselves for Hurricane Florence, described by some as a "storm of a lifetime," to discuss the ramifications on golf. First-world problems? Not necessarily. We're talking about the livelihoods of tens of thousands of employees and their families.
Myrtle Beach, S.C., and its Grand Strand of about 80 golf courses, often called the "golf capital of the United States," is tucked between the Atlantic Ocean and the Intracoastal Waterway, so damage is likely. Timothy B. Kreger is executive director of the Carolinas Golf Course Superintendents Association. His assessment of what the coastal region of his section might be facing is simple: "I'm scared."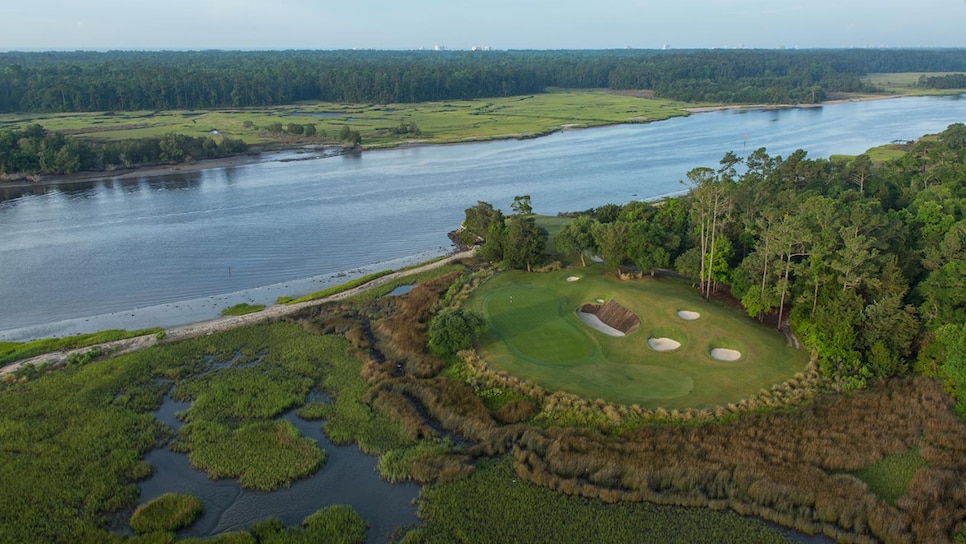 "You've got your three factors. You've got the storm surge at high tide, so the water can't go anywhere. So there will be the silt, and all the other nastiness that comes from these moving bodies of water onto the facilities. Then you've also got the salinity [from the ocean water], so you've got those two challenges before we've even talked about all the downed trees."
Kreger said there are nearly 200 courses in the region of the 900 or so in the entire Carolinas section. "They're sitting there right where they're projecting the eye to hit," he said. "You throw the wind into that and then it's going to sit here for two days, I just don't know. It's a scary situation."
Which brings us back to Bald Head. Though projections have eased the storm to a Category 2 when it makes landfall, the tiny barrier island in North Carolina is set to get pummeled. Stewart evacuated with his family on Wednesday to Sanford, N.C., two-and-a-half hours inland. He'll be tracking the progress of his golf course via ferry cam from Bald Head Island, a surreal reality for someone who just started at the facility in March. "This could be devastating," he said. "We could be talking about months and months without golf. We're just hoping Florence spares us."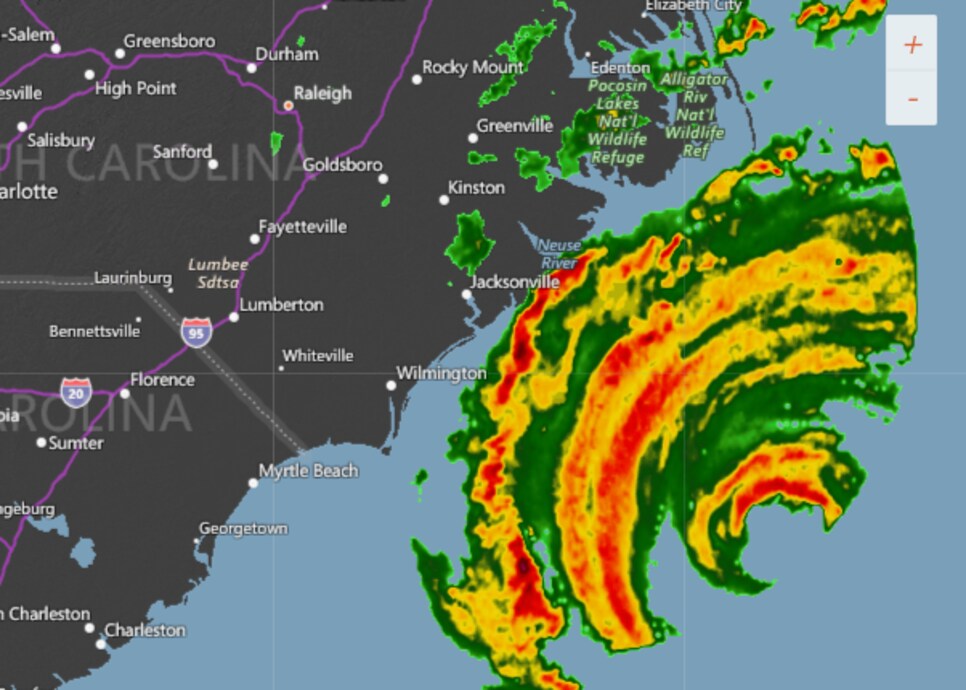 Maintenance cut long grass in case flooding is bad. Greens superintendents sprayed fungicides for disease-control management. "We might not be back on the island for a week, so we have to prevent the eroding of greens."
Carts were moved from a cart barn, which sits seven feet above sea level, to the highest point of the property to avoid flooding from potential storm surges of 13-20 feet. "It's a Catch 22—we're hoping the winds aren't 140-mph like they're talking about, which would be high enough to lift the carts in the air," Stewart said. "This is a direct hit, it doesn't seem like it'll be diluted. We're taking more precautions than most."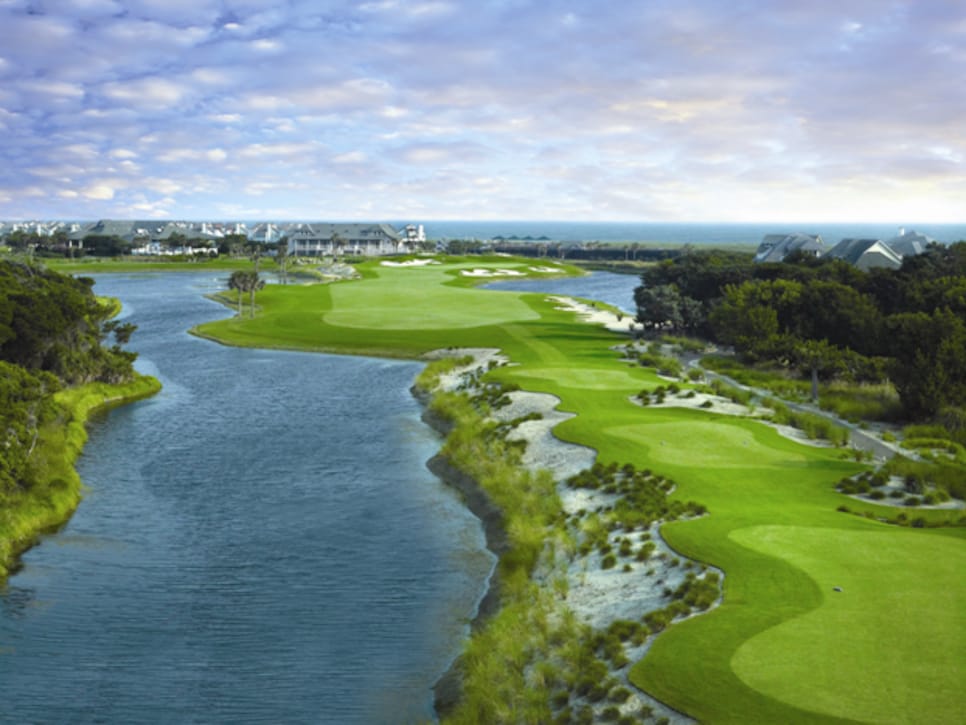 The storm is projected to hammer Wilmington, N.C., as well, where Eagle Point Golf Club, No. 100 on Golf Digest's most recent 100 Greatest rankings, is located. There's no telling what sort of damage might take place with a storm that seems to have meteorologists scratching their heads. Further south along the coast is Kiawah Island, home of the Ocean Course, No. 21 on Golf Digest's America's 100 Greatest Courses and the host of the 2021 PGA Championship is optimistic the storm will spare them. Last year with Hurricane Irma, Kiawah experienced the third-highest tides ever experienced in the Charleston area, "and we had golfers playing five days later," said Kiawah Island Resort public relations director Bryan Hunter said.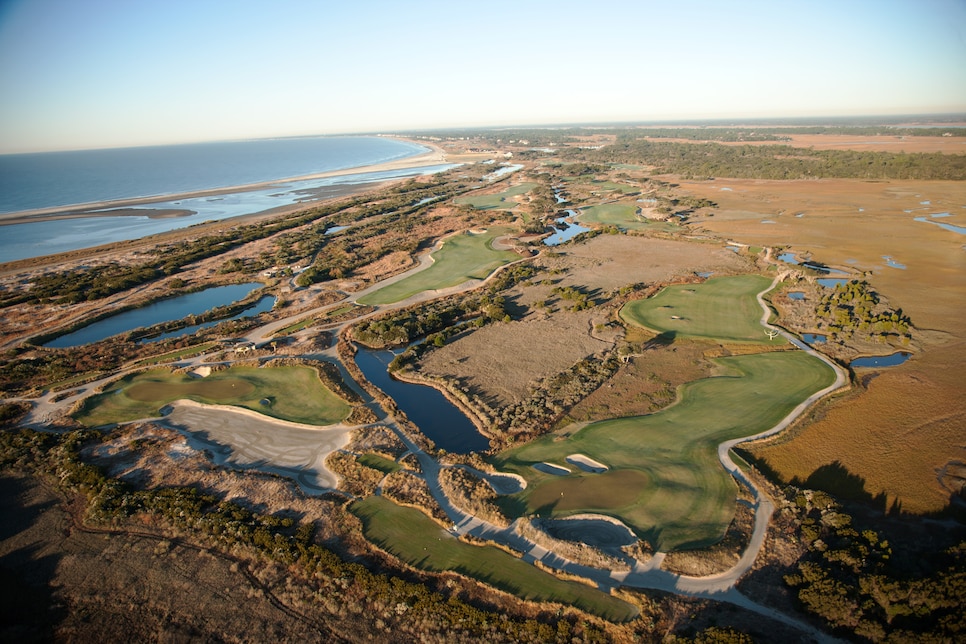 This is the lowcountry, so potential for major beach erosion at Kiawah's 10 courses is possible. But an intricate system of tidal creeks helps water disappear.
"Our biggest concern is our 1,200 full-time employees; it's their livelihood," Hunter said.
"Until you go through a hurricane, it's really hard to wrap your arms around it," Kreger said, "but the biggest irony of all is that when you're going through one, the rest of the world can see what's happening but you can't. It's hopefully not life-threatening, but boy, is it a real pain to go 14-18 days without power and have to cut your way out of your neighborhood or your garage with a chainsaw."
Ron Wright is southeast regional field representative for the Golf Course Superintendents Association of America. He's seen his share of hurricanes in the Southeast, including working at La Gorce Country Club near Miami when the devastating Category 5 Hurricane Andrew hit, plus dealing with Ivan and Katrina in back-to-back years on Alabama's Gulf Coast around Mobile, "along with 15 other smaller, lesser hurricanes." As he says, "If you choose to live anywhere on the coast from Virginia to the tip of Texas, it's not a matter of if, it's a matter of when you're going to have to deal with a hurricane."
Wright said the practical challenges of helping a golf course survive a hurricane are one thing. Preparations can be made (there's even a hurricane checklist on the Carolinas superintendents website). But the personal aspect, Wright said, is just as real.
"As a superintendent, you're really married to your property, but you've got to stop and think that you've got a wife and kids and a house, too, and you have to think that way for your crew as well," he said. "There's a lot of stress involved going into the storm, and there's really three kinds of stress. There's before the storm where you're worried whether you've done enough, there's during the storm when you're hunkered down and seeing all these horrible images and you don't know what's happening. And then there's after the storm, when you get back there and have to deal with everything that's happened. It's really hard on a person emotionally and physically."
That personal aspect was one reason Kreger used the network of Carolinas superintendents to make housing available for evacuated superintendents from the Myrtle Beach area. "When Matthew hit [in 2016], we saw how everybody jumped into action after the storm helping each other out," he said. "We figured we could try the same thing this time only before the storm."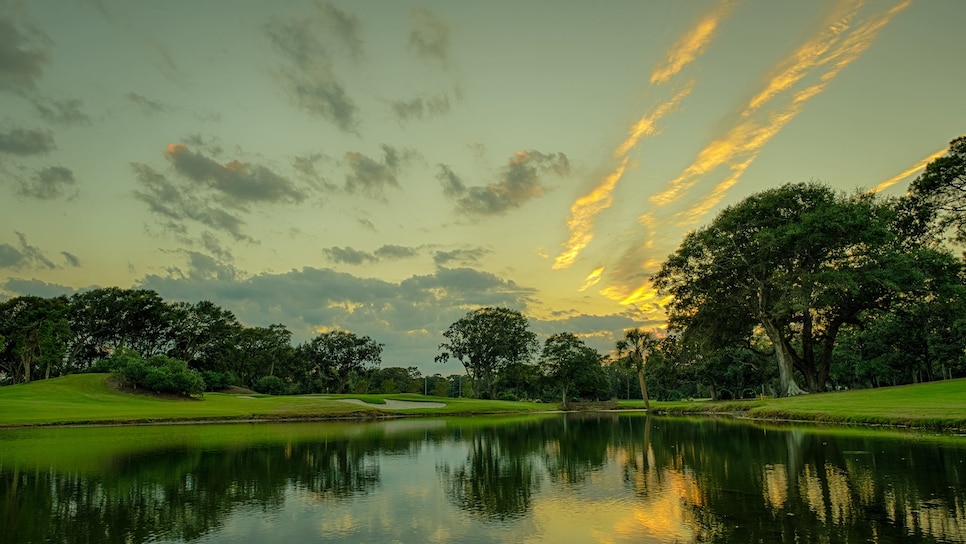 While Matthew gave the Myrtle Beach region a substantial hit, superintendents and crews from around the state rallied, and nearly every golf course was up and running in less than a week and a half. With higher rainfalls and flooding likely, Kreger knows Florence may be a bigger ask.
"Getting through this, it gets you into some tough situations after the fact, making some tough choices," he said, noting that smaller mom-and-pop operations may be stretched to a breaking point when it comes to manpower and operating cash. "You hope people don't have to make too many sacrifices just to get the place back open."
But he also thinks that the superintendents in the region, which has about 1,800 members, are ready.
"The good news is we've got a hell of a good network down here and the spirit of the brotherhood here will rise to new levels starting the first of next week," he said. "As crazy as it sounds, we'll just roll up our shirt sleeves and go back to work and do our best to piece people back together."
UPDATE (10 a.m. Saturday): We received this statement from Kiawah Island Golf Resort on Saturday:
"Kiawah Island Golf Resort is extremely fortunate to have experienced no ill effects from Hurricane Florence and sends its thoughts and wishes to our neighbors to the north who continue to be affected by the storm. The resort will open fully at noon on Monday, September 17, prepared to receive guests."
We also received an update from Hilton Head Island that the courses have fared well so far from Hurricane Florence. Palmetto Dunes' Robert Trent Jones course remains open, as does Heron Point and Atlantic Dunes at The Sea Pines Resort. Harbour Town Golf Links is closed today and tomorrow.
On the Outer Banks golf courses have avoided significant damage from Hurricane Florence. Kilmarlic, The Pointe and Carolina Club will open Saturday. And when the main OBX bridges open, Nags Head and Currituck Club plan to be open as little impact occurred.