The Loop
How'd Your Team Do, Twitter Edition: Is Jameis Winston done in Tampa Bay? Many people are saying yes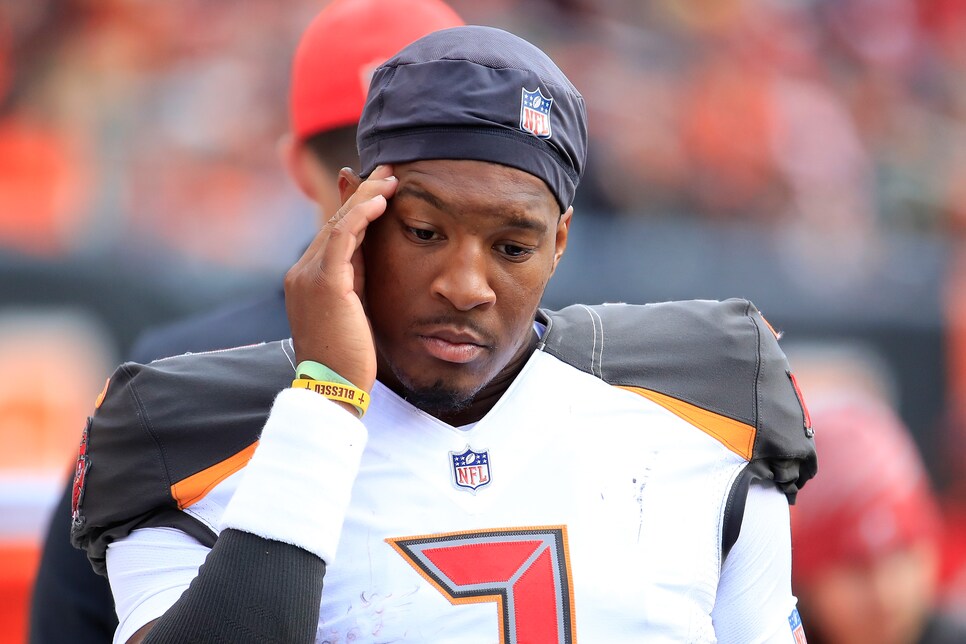 Those who followed the college career of Jameis Winston likely remember how much of a rollercoaster ride it was on a week-to-week basis. There were plenty of electrifying on-the-field ups, and some pretty public, not-so-good off-the-field downs. The one thing that was certain was that he was the real deal, a fact the Tampa Bay Buccaneers clearly agreed with by taking him No. 1 overall in the 2015 NFL draft.
His NFL career to date has somewhat mirrored his two years at Florida State, where he won a Heisman Trophy as a redshirt freshman in 2013. There have been highs, like winning Rookie of the Year in 2015, and lows, like going 3-10 as a starter last season. The off-the-field issues haven't stopped either, causing him to miss the first three games of this season before replacing Ryan Fitzpatrick two weeks ago.
By far his worst performance came on Sunday, when he threw four interceptions against the Cincinnati Bengals, which lead to his benching in favor of Fitzpatrick by head coach Dirk Koetter. It was a move that nearly paid off, as Fitzpatrick almost lead the Bucs to an epic comeback in Cincy, only to fall short on a last-second field goal to lose 37-34. After starting 2-0, the Bucs have fallen to 3-4, making it an uphill climb to catch the New Orleans Saints and Carolina Panthers in the NFC South divisional race.
Winston's outing was so bad that social media went into full overreaction mode, with many suggesting his time as the starter in Tampa could be over. Don't believe me? Let's see how Twitter handled another crushing Bucs defeat.