Perspective
PGA Championship 2023: How would winning a major change Max Homa's life? His answer is interesting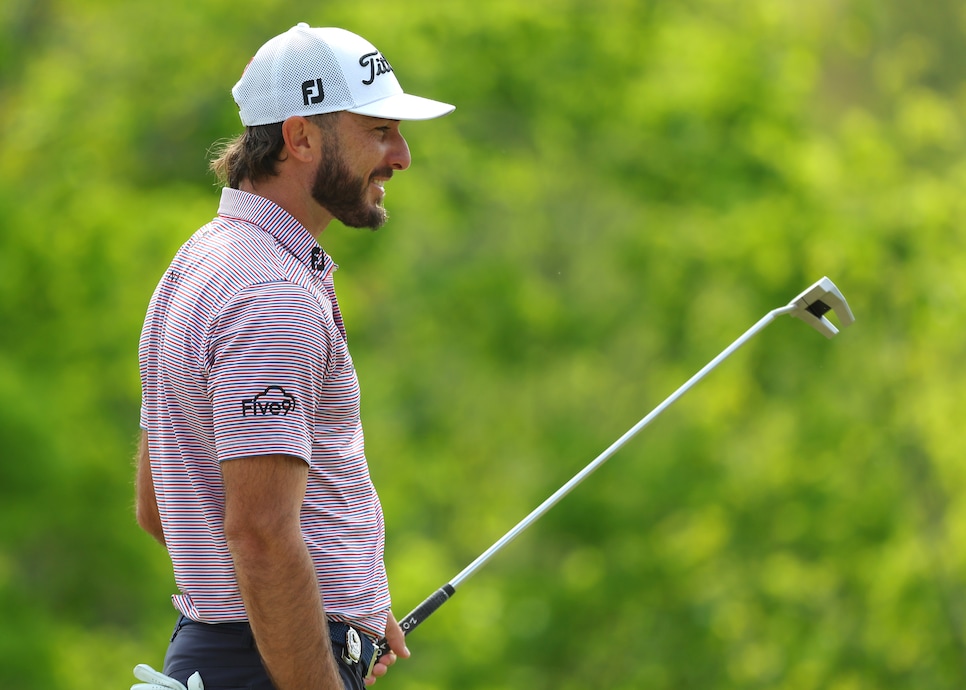 The meandering route that Max Homa's career has taken in his career to get to this point, sixth in the World Ranking and now a headliner, has given him an interesting perspective on how a victory in a major championship this week might change his life.
It wouldn't, he said on Tuesday at Oak Hill Country Club in Rochester, N.Y., site of the PGA Championship
"I'm not sure anything could happen at this point that would change my life," he said, "but it sure would change my career. I think you win a major and you just get vaulted. That might mean I might look at myself a little bit differently as a golfer, but my life, I like my life."
Homa, now 32, was a first-team All-American at Cal and finished in the top 10 in his first PGA Tour event as a professional. He moved fairly quickly up the professional ladder, earned his PGA Tour card for the 2014-15 season, then lost it after the 2017 season, when he made only two cuts in 17 starts. He earned his way back to the PGA Tour with a strong Web.com Tour season in 2018, and since has steadily worked his way into the upper echelon of tour pros, a bona fide star, who has found an even keel.
"I can't imagine much is going to ever happen that I'm going to all of a sudden say, 'oh, thank goodness, my life is good now,'" he said. "I'm pretty lucky and appreciative of everything that I've got going on, and then all the good golf is a cherry on top. And a major would be -- I'm not sure what's better than a cherry or taller on a sundae, but it would be awesome.
His life includes wife Lacey and their young son Cam, which no doubt contributes to his perspective.
"Yeah, golf changes our lives," he said, "but we do work at something, and it's always nice to see hard work pay off. I think I'd just be more proud of myself if I could clip off a major. But yeah, I'm not going to let that dictate my happiness in my day-to-day life."