News & Tours
How to watch Charlie and Tiger Woods (and the rest of the field) at the PNC Championship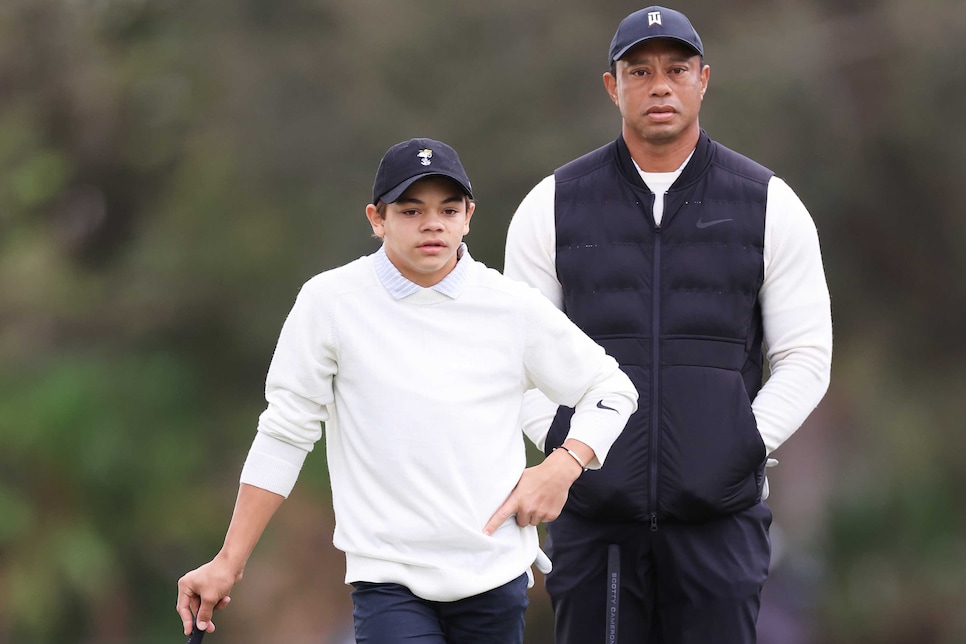 Tiger Woods and Charlie Woods of the United States look on from the fourth green during the pro-am prior to the 2022 PNC Championship.
David Cannon
Curiosity might cause you to carve out a few minutes of your schedule this weekend to turn on the television and watch a few holes of a frivolous exhibition golf tournament to answer a similarly frivolous question:
What exactly does young Charlie Woods' swing look like this year?
For a third straight December, Tiger Woods will team with his son at the PNC Championship in Orlando. The last two years have witnessed an impressive swing from a boy who appears to have caught the golf bug from his old man.
Now 13, Charlie's game is good enough to have had success in junior events in his age group. Tiger even mentioned last week during The Match that Charlie has outdriven him at time or two. And meanwhile, Tiger and Charlie did nearly win this two-player team event a year ago, making 11 straight birdies only to fall one shot shy of John Daly and John Daly II.
So for those interested in catching a peak at Charlie's game—oh and checking out Tiger as well—here's the TV schedule for the week:
1-2 p.m.: Peacock (streaming)
11:30 a.m.-12:30 p.m.: Peacock (streaming)
12:30-1:30 p.m.: Golf Channel/Peacock
Play by Play: Dan Hicks
Analyst: Peter Jacobsen
Tower: Gary Koch
On-Course: Roger Maltbie, Notah Begay III, Kay Cockerill
Interviews: Steve Sands