Top Dogs?
How Scottie Scheffler and Patrick Cantlay could become the first-ever co-World No. 1s this week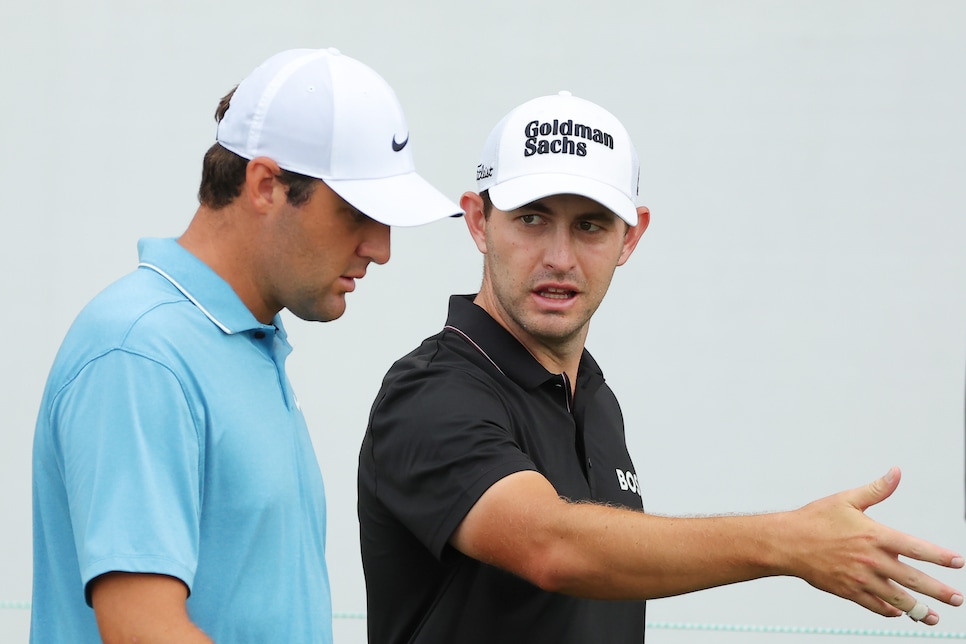 There has been a LOT of talk about the Official World Golf Ranking of late, from top players like Jon Rahm ripping it to golf writers like our Sam Weinman proposing major tweaks. But the OWGR could potentially create an even bigger stir by next Monday if it produces co-World No. 1s for the first time ever. That's right, co-World No. 1s.
OK, so it's an unlikely scenario. Make that a very unlikely scenario. But it's still a scenario that could play out at the American Express this week. And one that was pointed out by who else than Twitter's OWGR guru Nosferatu:
Got that? All we need is a win by current World No. 5 Patrick Cantlay—the betting favorite behind World No. 4 Jon Rahm this week—and a solo-eighth-place finish by current World No. 2 Scottie Scheffler. That's it! Well, provided nothing else changes before the tournament starts on Thursday.
Again, it's unlikely, but also again, it could happen. And in this unlikely scenario, current World No. 1 Rory McIlroy, who has yet to play in 2023, would drop to No. 3. Hey, you snooze, you lose.
For Scheffler, it would be a return to the top spot after holding that position for 30 weeks last year. Cantlay has never been higher than No. 3.
Meanwhile, according to Nosferatu, Rahm—who has won three of his past five starts—can't become No. 1 this week even if he wins. Again. We're sure the Spaniard will be extra pleased to know that.