News
How Collin Morikawa conceivably could win the European Tour's Race to Dubai without playing in Europe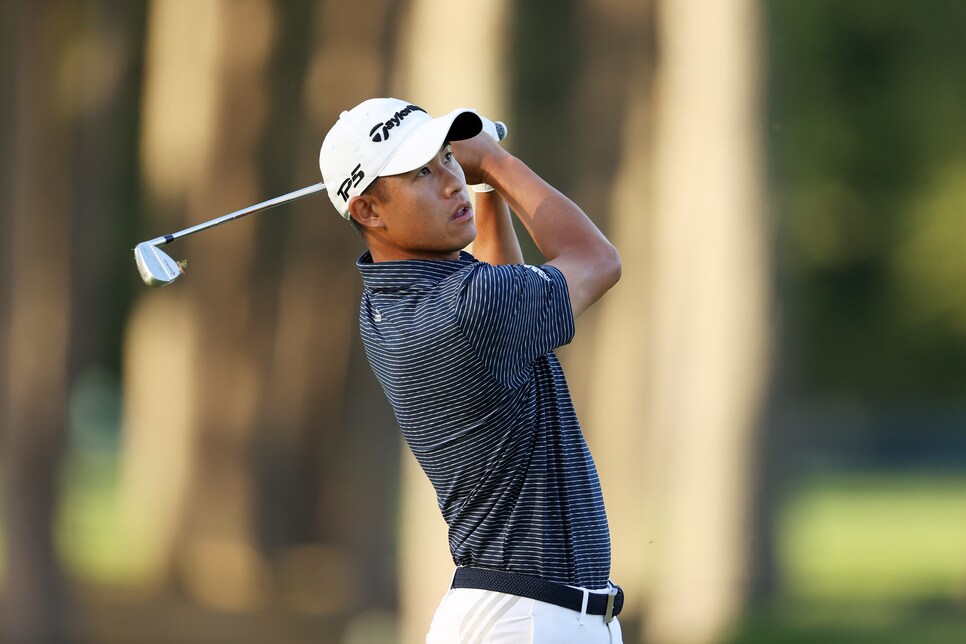 When Collin Morikawa won the PGA Championship in August he closed with a 64 for the lowest final round by a PGA champion in a quarter century.
Now the 23-year-old has a chance to do something no one else has: Win the European Tour's Race to Dubai without ever actually, you know, playing in Europe.
Morikawa, who is an affiliate member of the European Tour, is currently second in the standings behind only fellow American Patrick Reed with 1,820.7 points, most of which came from his victory at TPC Harding Park. His only other starts that counted toward his total came at the WGC-Mexico Championship and WGC-FedEx St. Jude Invitational. The U.S. Open would have, too, but Morikawa missed the cut and this year's Open Championship at Royal St. George's in England was canceled.
(An affiliate membership means, essentially, that a player can buy his way into European Tour status and in doing so his earnings from events that are part of the Race to Dubai can be counted toward the season-long points race. It should also be noted that Tiger Woods would have won the Race to Dubai on multiple occasions, had he ever chosen to take up said membership.)
So what does Morikawa think about the possibility of winning the European Tour's season-long race without ever actually playing a tournament in Europe?
"I don't know if I would get a lot of the hate or what," Morikawa said Tuesday from this week's PGA Tour stop outside Las Vegas. "That's just part of being a part of the affiliate membership I have. The first year of playing is that you don't necessarily have to go over and play. You can use the WGCs and the other events, the majors, to add up your points."
The bad news for Morikawa is that Reed has a chance to add to his lead at this week's BMW PGA Championship at Wentworth, the flagship event on the European Tour. Morikawa, meanwhile, has a couple of de facto home games outside Las Vegas with the PGA Tour camped out there each of the next two weeks.
Morikawa's next chance to gain points, then, will come at next month's Masters. After that is the DP World Tour Championship in December in Dubai, a tournament that Morikawa said he is considering adding to his schedule.
"That's the reason why I signed up for the membership, is to try and win it," he said. "I wouldn't just sign up just to sign up.
"If I play well at the Masters, then we can make a good run for it and we'll be out there in Dubai. So we'll see how that plays out, but it would be a really cool trip I bet to kind of head over there."