Getting to Know You
14 Things You Need To Know About Collin Morikawa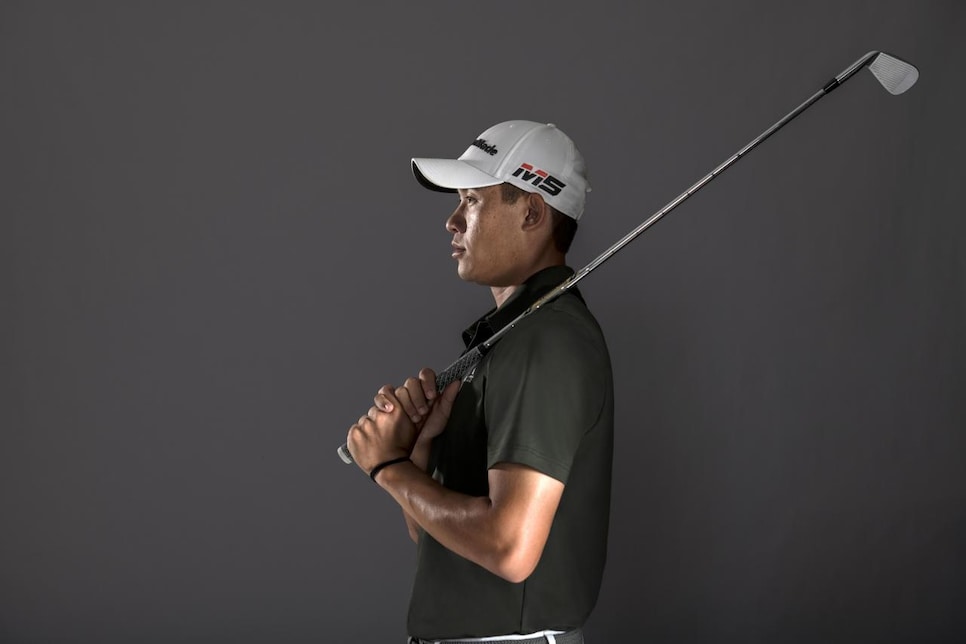 How familiar are you with Collin Morikawa, the 2020 PGA champion who just added a second major title, the 2021 Open, to his résumé? Sure, you know he was one of the best players of his class in college, and that he possesses one of the best iron games on tour and that, as Harding Park proved, the cat is cool under pressure, but that hardly encapsulates the 24-year-old. Here are a few things you need to know about golf's newest star.
He had a legendary dispersion test
"When I was in college at Cal, they said my shot dispersion with a 6-iron was about the same as the average tour pro's with a pitching wedge," Morikawa told Golf Digest in 2019. "I guess that's a humble brag."
He finished runner-up at a Web.com Tour event as a 19-year-old amateur.
In his first professional event, Morikawa shot a final-round 63 at the Web.com (now Korn Ferry) Tour's 2016 Air Capital Classic to earn his way into a three-man playoff. He lost in sudden death to Ollie Schniederjans.
He was a four-time All-American at Cal
"Going all four years and earning a degree was a big deal to me," Morikawa told Golf Digest. Morikawa became Cal golf's first four-time All-American, and graduated from the Haas School of Business with multiple honors.
He grew up on a nine-hole course without a driving range
Morikawa played most of his golf at Chevy Chase Club in Glendale, Calif. Because there was no practice facility, Morikawa did all of his work on the course. "They gave me a cart and I was able to go around, hit whatever balls, drop 10 balls off a tee, play other holes, make my own holes," Morikawa said prior to the PGA. "It just got me creative, and that's how I've always played golf."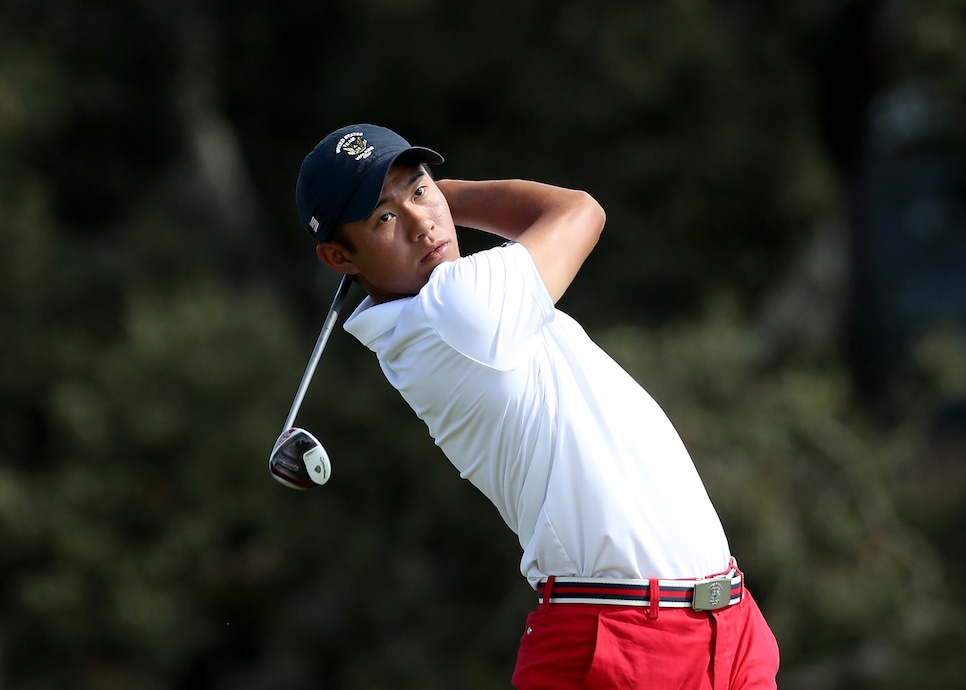 He played on the 2017 Walker Cup
It's only been three years but the 2017 U.S. team is looking like one of the best squads in Walker Cup history as Morikawa was joined by Cam Champ, Scottie Scheffler and Mav McNealy. Morikawa won all four matches he played in, leading the Americans to a 19-7 win.
He's endorsed by TaylorMade
Morikawa signed a multi-year deal with TaylorMade upon turning pro. The only non-TaylorMade club he has is a Titleist Vokey wedge.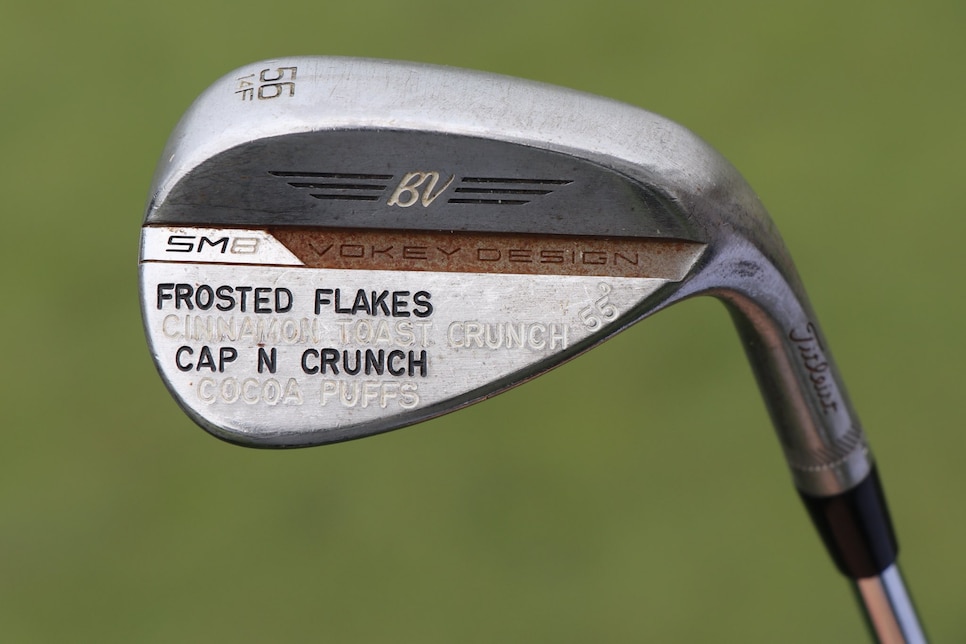 He has breakfast food stamped on his clubs
There are worse vices in life than a love of cereal.
He shot the lowest closing 36-hole score in major history
Morikawa posted a 65 on Saturday followed by a 64 on the final day. The 64 tied the lowest score on Sunday from a winner at the PGA Championship.
He captured his PGA Tour card in just five starts
Morikawa's first event as a professional was a T-14 at the Canadian Open. Top 40s at the U.S. Open and Travelers Championship followed, with a T-2 at the 3M Open and T-4 at the John Deere Classic securing his status. Morikawa is among just a handful of players to earn their PGA Tour card without having to go to Q-School or the Korn Ferry Tour Finals.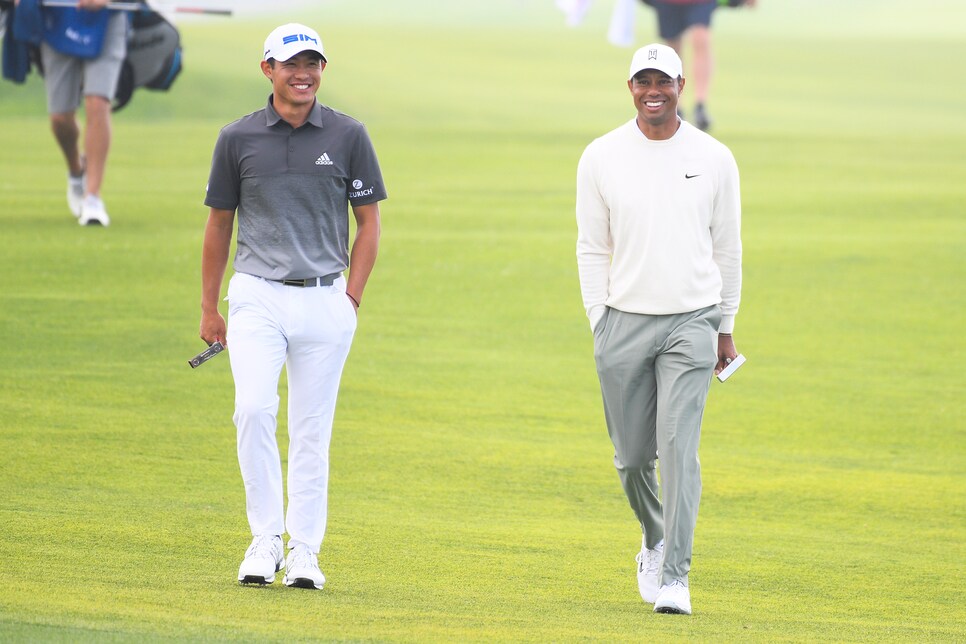 He had the second-longest cut streak to start a career in PGA Tour history
Morikawa made 22 cuts to start his career, second only to Tiger Woods. He eventually missed the weekend at the 2020 Travelers Championship...but made amends by winning the Workday Open in his next start.
He won in his sixth start as a pro
Morikawa's breakthrough came at the 2019 Barracuda Championship. Morikawa beat Tory Merritt at the alternate event, which uses the Stableford scoring system. Of course in addition to his PGA win, he has also added victories at the Workday Charity Open at Muirfield Village and the WGC event at Concession in February.
His girlfriend is a heck of a golfer, too
Katherine Zhu played collegiate golf at Pepperdine University. Morikawa credits her calming presence as part of his success.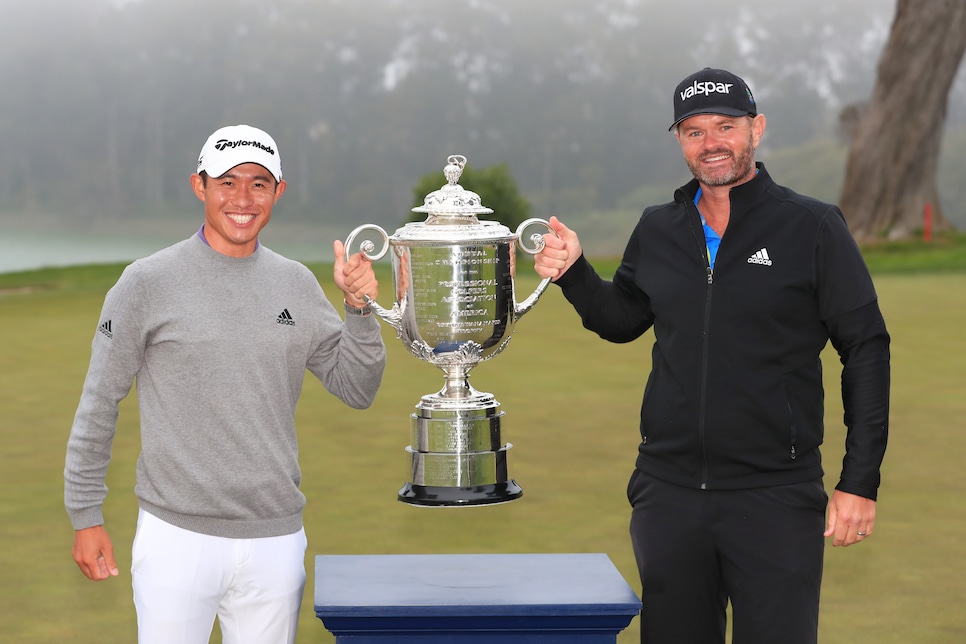 His caddie is a former NCAA champion
J.J. Jakovac won two individual national championships for Division II Chico State. He turned pro but his career didn't work out, and instead took a job with Ryan Moore. The two parted ways after the 2019 PGA Championship. J.J. hooked up with Morikawa at a U.S. Open qualifier in Columbus and the two have been together since.
He has won two majors in eight major starts
That's the fewest starts to get to two of any pro since World War II. The previous record was held by Jordan Spieth who had played in 10 majors when he won his second in 2015. Peter Thomson achieved the feat in 10 starts, and Seve Ballesteros did it in 11. Jack Nicklaus did it in 13 starts, as did Gary Player and Tony Jacklin.