News
His back holding up, Fred Couples is grateful to be back at the Masters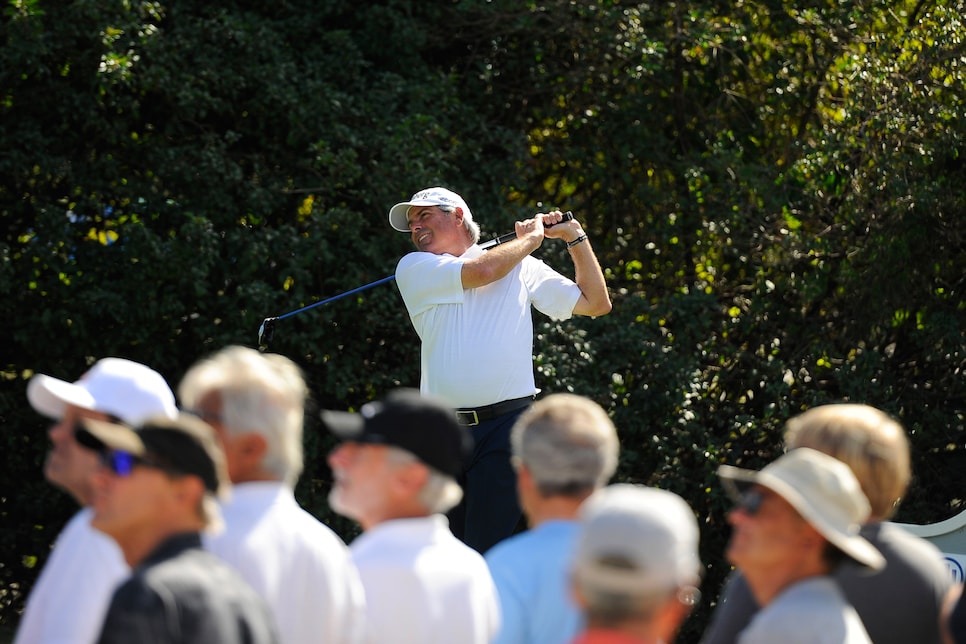 AUGUSTA, Ga. – In the moments prior to handing out trophies Sunday morning for the Drive, Chip and Putt National Finals at Augusta National Golf Club, Fred Couples slipped off his green jacket and draped it over the narrow shoulders of Quinn Thomas, who competed in the Boys 10-11 age group.
While fellow competitors looked on with envy, the youngster from Hannibal, Mo., noted that it was a little big. The 1992 Masters champion could only laugh and say, "Don't pop off kid, you'll want to wear this thing all the time."
Though winner of 15 PGA Tour titles and a former No. 1 player in the world, Couples hangs his Hall of Fame career on his lone major championship triumph—and who could blame him? His two-stroke victory over Raymond Floyd, saved on the 12th hole when his tee shot came up short of the green but miraculously hung up on the bank above Rae's Creek, came at a time when he clearly was the best player in the world and fulfilled his immense promise.
Couples, 57, will compete in his 32nd Masters this week, returning after a one-year absence due to yet another bout of back problems, one that still is causing him pain in another form. The upshot of foregoing a trip down Magnolia Lane was bypassing memory lane and missing the last appearance of Arnold Palmer at Augusta. He had his reasons, which are valid, but Couples wasn't cutting himself any slack Sunday under the canopy of the large oak tree behind the clubhouse here at Augusta National.
"Well, you know how I feel about Arnold," Couples said, beginning to explain how he regrets staying home in California at this time a year ago. "Every time I saw him, he gave me a kiss on the cheek or the forehead. Every time. He was all-time great in terms of his kindness.
"But it just kills me to come here and not be able to play. I can't do that. Unfortunately, that was the last time I was ever going to see Arnold. It was really a bad move that I made. And I have to live with that. But I just don't think I can come here for two or three days and not be in the tournament."
Which is his way of saying that he isn't just showing up this week for the 81st Masters.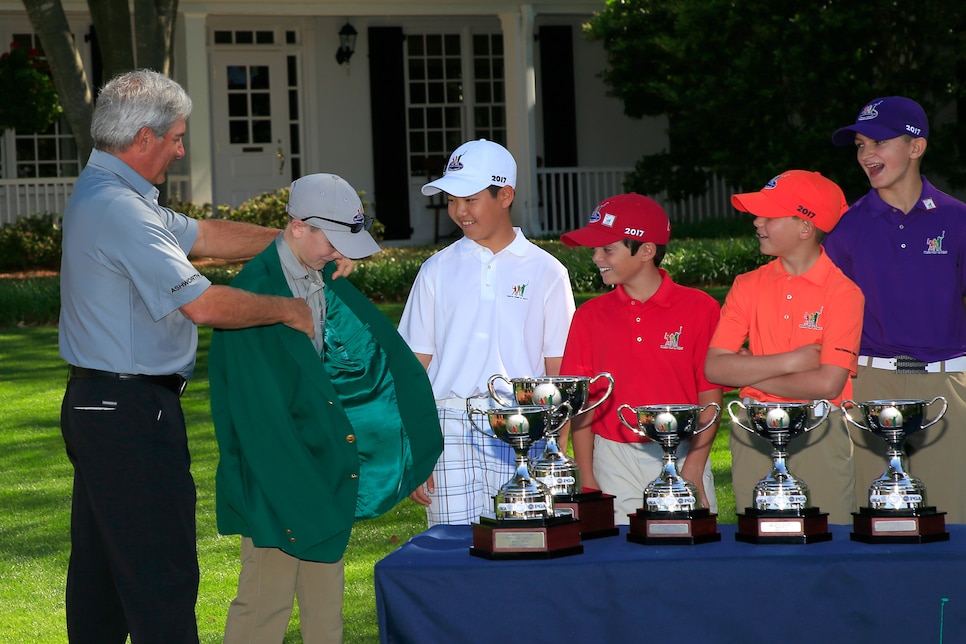 Don't be surprised if Couples manages to find his way onto the first page of the leader board for a day or more; his Masters record is exemplary. He shares the record with Gary Player for most consecutive cuts made: 23, spanning 1983-2007. (Couples and Player, a three-time winner, played a practice round together Sunday afternoon.) In his six Masters starts since turning 50, Couples has been 20th or better five times.
What's more, having spent nearly all of 2016 rehabilitating his chronically cranky back, Couples has played well early this year on the Champions Tour, posting four top-six finishes in as many events, including a victory in the Chubb Classic.
If there's a downside, it's that Augusta National, all 7,435 yards of it, traditionally doesn't treat senior citizens with the much respect.
"You know, I was on a roll," Couples said, hedging his comments on his form, "and then I've been practicing for this … and I've got Paul [Marchand, his swing coach] here. I've been trying to get better, and it kind of went the other way. It's a little sloppy.
"I wasn't practicing very much, just hitting balls a couple of days and going to play. But this is a little different. For this course, some of these holes will be like par 5s on the Champions Tour. I just have to birdie them. Which would be a par here. Does that make sense? It's hard."
Yeah, it makes sense. And, yeah, Augusta is hard even for contestants dialed in. But Couples has shown that he still has enough power off the tee to make the course more manageable than he is letting on. Nevertheless, he'd like to pick up 8-10 yards by Thursday.
"I was hitting it far, but then I played in a Member-Guest at my home course [Madison Club], and that was probably not a smart thing to do. I lost some distance playing with these guys and I was just knocking it around out there. So … bad habits."
This week, however, is about good habits. Traditions. Couples is renewing the uncommonly precious tradition of accepting another invitation to the Masters, one that he earned 25 years ago this week. That green jacket looked great on the kid, but Couples has worn it well for the last quarter century.
And as long as he remains capable of swinging a club, he'll keep returning.
"A lot people don't realize … this is my favorite tournament," Couples said. "To still be able to compete and play well … if this were my only tournament, and I'm not playing anything else, that's my happily ever after."
Not a bad way to pop off.