Golf Digest Insider
Hideki Matsuyama is no longer afraid to lose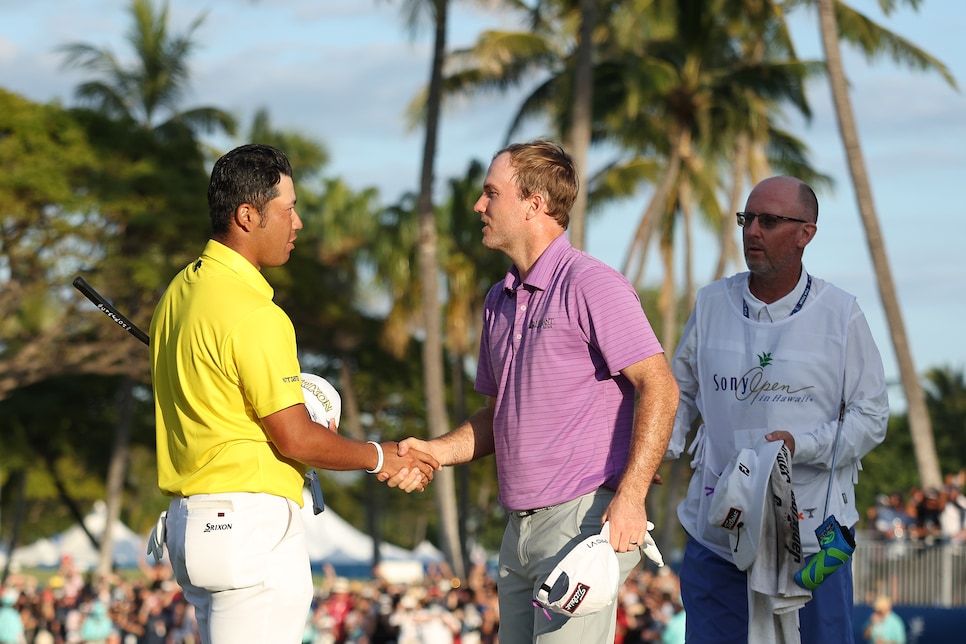 Editor's Note: This article originally appeared as a newsletter to Golf Digest+ subscribers. To subscribe to Golf Digest+ for exclusive content and more, click here.​​
It's one of golf's charming differentiators—the ability for the average Joe to identify with the world-class Pro. You and LeBron James have virtually nothing in common. Nor do you have any idea what it's like to play quarterback in the NFL. But surely you've found yourself in a position similar to Russell Henley's on Sunday: You're playing lights out, closing in on a round for the ages, when suddenly the finish line appears. An hour later, you're wondering what the hell happened.
After sleeping on the Sony Open lead, in search of his first win in nearly five years and trying to break an 0-for-4 streak when being out front after 54 holes, Henley made the turn in six-under 29 on Sunday to stretch his advantage to five shots with nine holes to play. His worst nine-hole score for the week had been one-under 34. He'd made 22 birdies and two eagles through 63 holes when, like clockwork, the entire tenor of his round shifted. It's a time-honored tradition in golf, that shift from playing freely and thinking positively to swinging defensively and just trying to get it in the house. It wasn't that Henley collapsed, per se—he made just one bogey coming in, on the 11th. But he looked like a man trying to avoid a choke, not one trying to slam the door shut. It's like in soccer, when a team goes up 1-0 then reflexively cedes possession to the opponent. Or in football, when a team goes up by two scores and starts playing prevent defense.
As you know by now, Henley blew that five-shot lead, ultimately passed by the galloping horse known as Hideki Matsuyama. The two men's body language down the stretch at Waialae couldn't have been any more different: there was Henley, fidgety and nervous; and there was Hideki, assertive and purposeful. On the last hole of regulation, trailing by one, Matsuyama swung out of his shoes and ripped a 340-yard tight draw that cut the corner and left him a 6-iron into the par 5. Henley, playing next, fanned a 3-wood into the right bunker and had to lay up. Henley hit that same fanned 3-wood into that same right bunker in the playoff. Matsuyama then hit the shot of the year—it's early, but as of this moment it's technically true!—a 277-yard soaring 3-wood that plopped down five yards short of the pin and trickled out to set up a brush-it-in eagle.
Matsuyama now has three wins in his last 18 starts after going nearly four years without one prior to his victory at Augusta National. Speaking of that victory … it didn't just give Japan its first men's major championship, it forcefully removed a massive weight from Matsuyama's broad shoulders. Having covered roughly 40 tour events over the past three years, I'm always amazed at the traveling media flock that documents his every move. In non-COVID times, there were a good handful of Japanese journalists following Matsuyama from tournament to tournament, waiting in interview zones to drill him after a 65 or a 75. He's a naturally shy person who seems genuinely uncomfortable with all the attention. And while his lack of English—and our lack of Japanese—hampers our ability to truly understand what makes him tick, one answer from his post-win press conference jumped off the page.
He was asked how his life has changed since winning the Masters. The normal answer here would be something along the lines of I have more media obligations, I seem to get better pairings, people recognize me more, yadda yadda yadda. Instead: "The pressure of not winning a major has been gone."
From an Xs and Os perspective, Matsuyama's putting performance—he led a full-field event in strokes gained/putting for the first time in his career—brought him the W. But focusing solely on statistics ignores the circumstances that produced them. It is hardly a coincidence that Matsuyama carried himself the way he did on Sunday. He is now unburdened by the hopes of a golf-mad nation. He is free to play (and putt) with aggression and conviction. The back nine on Sundays are always a cauldron of emotion, and the player who comes out on top is usually the one in the positive mental space. Matsuyama's accessing that space with growing frequency, and it's the reason he added his eighth PGA Tour win on Sunday.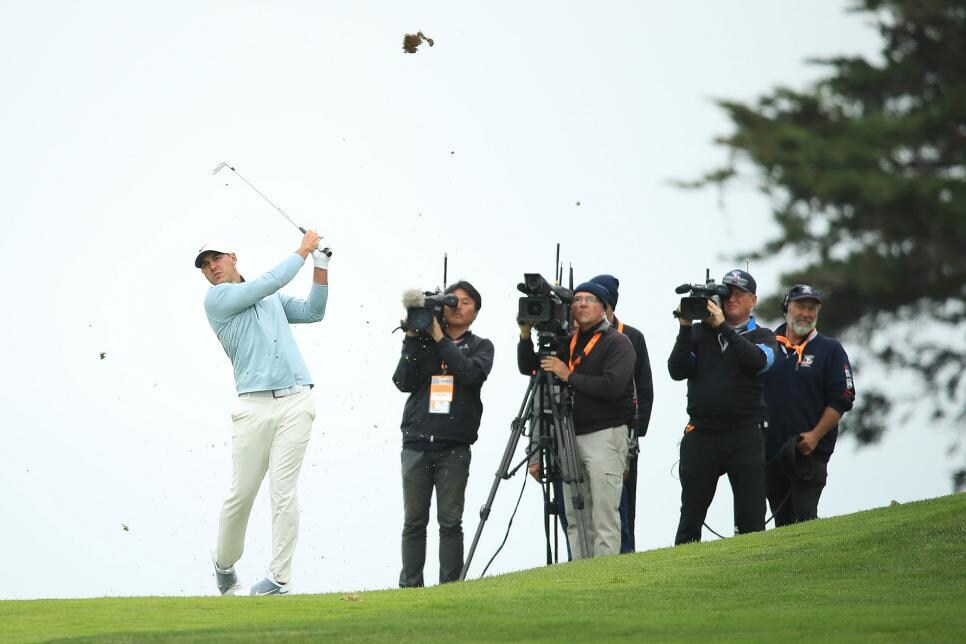 —The PGA Tour moves to the mainland for the first time in 2022, which means the debut of the new, upgraded PGA Tour Live coverage on ESPN+. Some of the benefits for golf fans include four separate streaming channels instead of one and four featured holes for each tournament, meaning you'll get to watch every player in the field play at least 22 percent of his round. There will also be a "main feed" that will closely resemble a traditional broadcast and feature the best action from all of ESPN's cameras around the course.
—The Big Money Golf Classic promised the largest payday in minor-league golf. The tournament happened; the money is a different, more complicated story. My colleague Joel Beall told it well after he spoke to the tournament's owner, Dustin Manning, to find out what went wrong and why players remain unpaid from his event.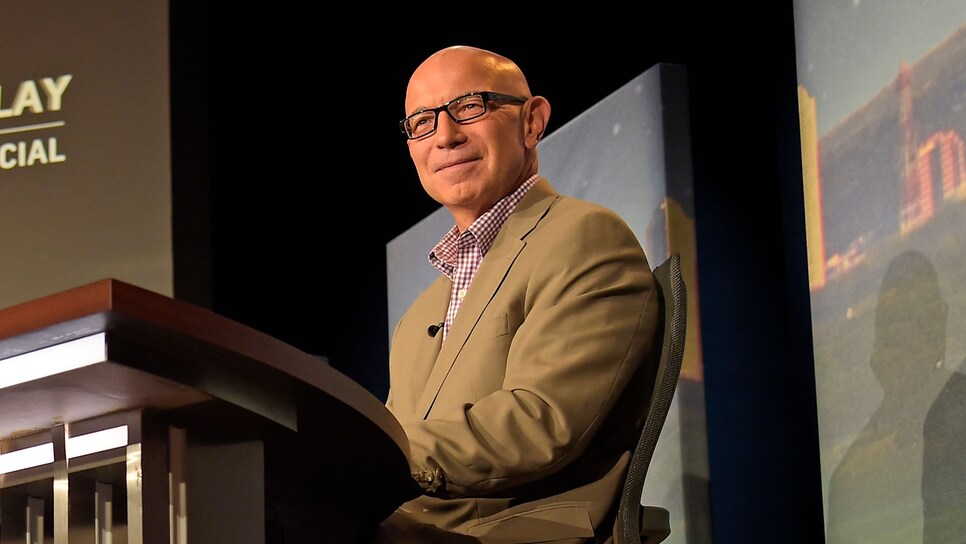 —The golf world lost a legend last Tuesday when journalist Tim Rosaforte succumbed to a battle with aggressive Alzheimer's Disease. He was 66. Rosaforte spent years at Golf Digest, and my colleagues put together a fitting tribute to one of the best to ever do it.
—Netflix and the PGA Tour officially announced a documentary show that will tell the story of the 2022 PGA Tour season. Notably, all four majors are on board to provide behind-the-scenes access, and the list of players signed up is rather impressive. We could list them all, but it's probably more efficient to just name the guys who aren't doing it: Tiger, Phil, Rory, Bryson and Rahm. The other big stars are in.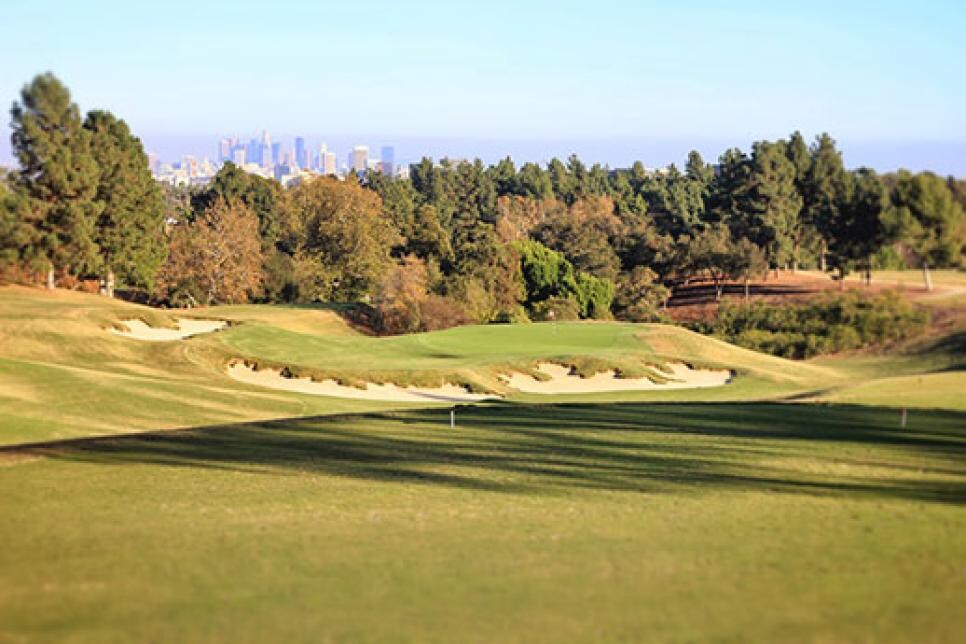 —I had the chance to play Los Angeles Country Club last week, which will host the 2023 U.S. Open. The famously (infamously?) exclusive club remained shrouded in mystery—despite being located on both sides of Wilshire Boulevard—until it opened itself up to the public for the 2017 Walker Cup. That provided some glimpses into its genius, but LACC will blow viewers away when it steps into primetime spotlight. There surely is not a better mid-city course in the country; it's hard to believe such dramatic topography exists between Century City and Beverly Hills.
—Kevin Na provided an early candidate for Tweet of the year, if you're into that sort of thing. Also, how about this stat? Since 1983, Kevin Na has shot 11 rounds of 62 or better on the PGA Tour. The next highest are Tiger Woods and Justin Thomas, with nine. No one's more comfortable taking it low-low than Na.
—The LPGA Tour returns this week for its first event of the new year, the Hilton Grand Vacations Tournament of Champions. Like the PGA Tour's Sentry TOC, the LPGA's opener is a limited-field event for tournament winners, only the LPGA lets in winners from the last two seasons. Additionally, Michelle Wie West is in the field, eligible off maternity leave after winning in 2018. As the new season begins, Golf Digest writers put together a list of things we hope to see on tour in 2022.