Streaming
PGA Tour Live to offer four feeds, more than 4,300 hours of coverage in 2022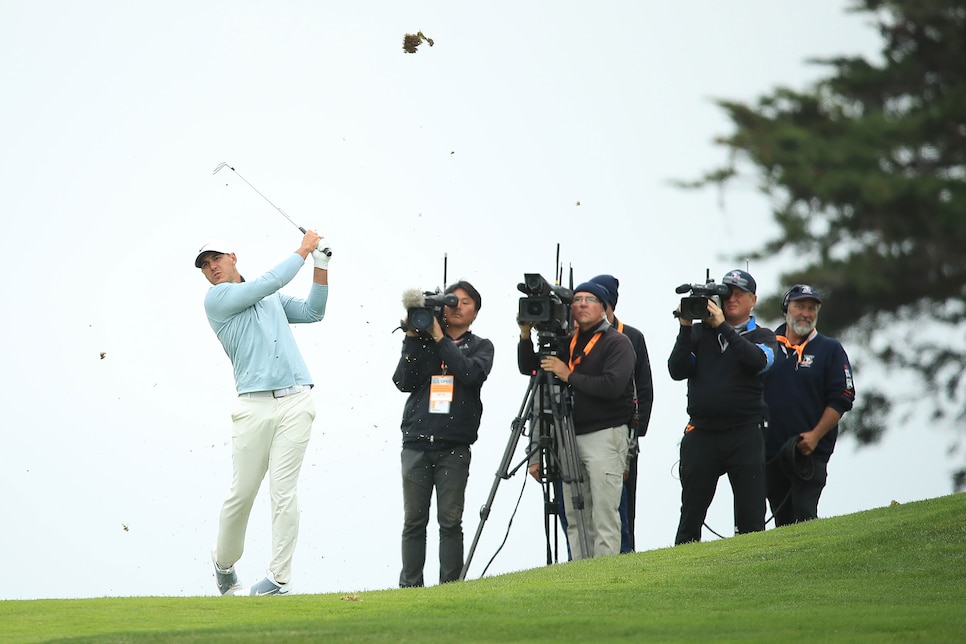 Andrew Redington/Getty Images
PGA Tour Live's upcoming move to ESPN+ will present fans the opportunity to watch more golf and more non-golf content for less money.
The tour's direct-to-consumer streaming service, which shows live tournament play before broadcast coverage begins, will shift from NBC Sports Gold to ESPN's direct-to-consumer offering starting with the Sentry Tournament of Champions, the first PGA Tour event of 2022. PGA Tour Live on ESPN+ will show live coverage of 35 tournaments and feature more than 4,300 hours of golf throughout the year, an increase of more than 3,200 hours from the year prior.
Fans have become accustomed to PGA Tour Live featuring one feed that follows two different groups, but ESPN+ will offer four concurrent feeds during tournaments. The "Featured Group" channel will closely resemble the PGA Tour Live of years past, with two groups being featured. The "Marquee Group" will show every shot from what tournament organizers deem to be the group of most interest. "Featured Holes" will show coverage of four select holes—most of which will be par 3s, but certain notable holes will also be selected on a tournament-by-tournament basis—giving fans the opportunity to watch every player in the field for at least four holes. Finally, the "Main Feed" will closely resemble a traditional broadcast in it will feature the best content from all its cameras stationed around the course.
When network coverage begins—Golf Channel on weekdays, NBC or CBS on weekends—PGA Tour Live will shift to two featured groups and two featured holes until play concludes.
The weekly production crew behind PGA Tour Live is increasing from 85 to somewhere in the 210 range, symbolic of ESPN's investment in golf as it begins a nine-year partnership with the PGA Tour. Each channel will feature hosts and analysts. John Swantek, Jonathan Coachman, Lisa Cornwell, Ned Michaels, Christina Kim, Karen Stupples, Mark Immelman, Chantel McCabe, Mark Wilson, Stuart Appleby and Michael Collins are all signed on to participate.
ESPN+ is available for $6.99, a reduction from the $9.99 cost of NBC Sports Gold, and an ESPN+ subscription also includes live coverage of a number of other sports as well as original programming.
The PGA Tour Live coverage of Sentry will be limited in scope, with the full offering making its debut at The American Express.