Fantasy Advice
Hero World Challenge 2021 DFS picks: The reasons to fade Jordan Spieth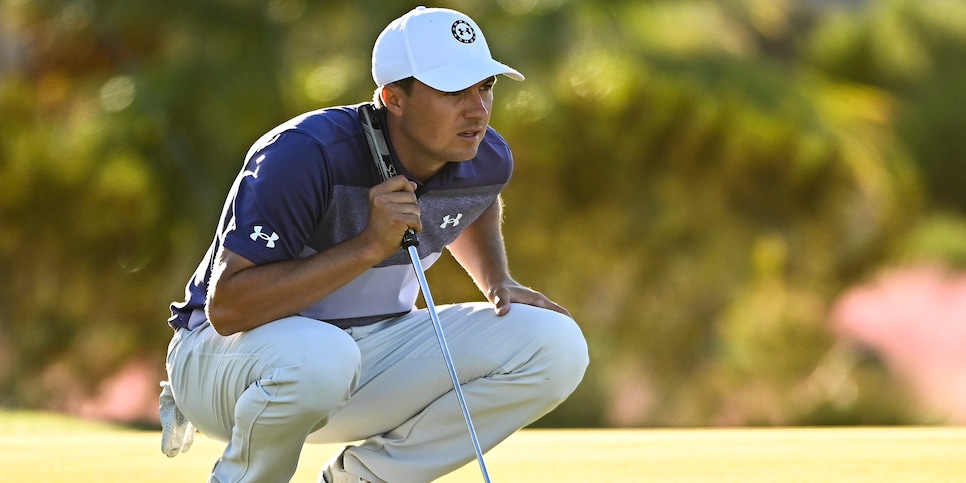 After being cancelled last year, the Hero World Challenge returns with 20 of the best players in the world converging on the Bahamas. This event is hosted by Tiger Woods—and while the host won't be teeing it up this week—he's assembled plenty of star-power for this no-cut event.
The course, Albany Resort, has hosted this event since 2015 and generally serves up plenty of birdies. The winning score since moving here has averaged 19.8-under par. Combine that with four guaranteed rounds for all players, and birdie-makers will be the primary target this week.
Here are my favorite plays and fades in each price range for the 2021 Hero World Challenge.
Price range: $9,000 and above
High Upside: Collin Morikawa ($10,600 DraftKings | $11,500 FanDuel)
Fresh off his victory in Dubai, it's never been more clear that Morikawa is a special golfer. He's now won three times in his past 20 events worldwide. He's the best ball-striker on the planet, and though his putting stats don't always look great, he's capable of having huge putting weeks that almost always result in victory.
Safest Option: Viktor Hovland ($9,900 DraftKings | $10,200 FanDuel)
Hovland secures himself an incredibly high floor thanks to his elite ball-striking. Since the start of last season, Hovland is the only golfer in this field to gain at least a half-stroke per round both off-the-tee and on approach, per the RickRunGood.com golf database. Being one of the best at the two most important facets of the game means he contends on a regular basis.
Most Likely To Disappoint: Bryson DeChambeau ($9,300 DraftKings | $10,800 FanDuel)
DeChambeau is volatile by design, but the setup at Albany could introduce more risk than normal. If he misses the fairway, he'll be at the mercy of sandy areas where he won't be able to control the lie that he receives. Adding more "luck" into an already volatile style of golf is terrifying at this price.
Pick To Win: Justin Thomas ($10,200 DraftKings | $11,200 FanDuel)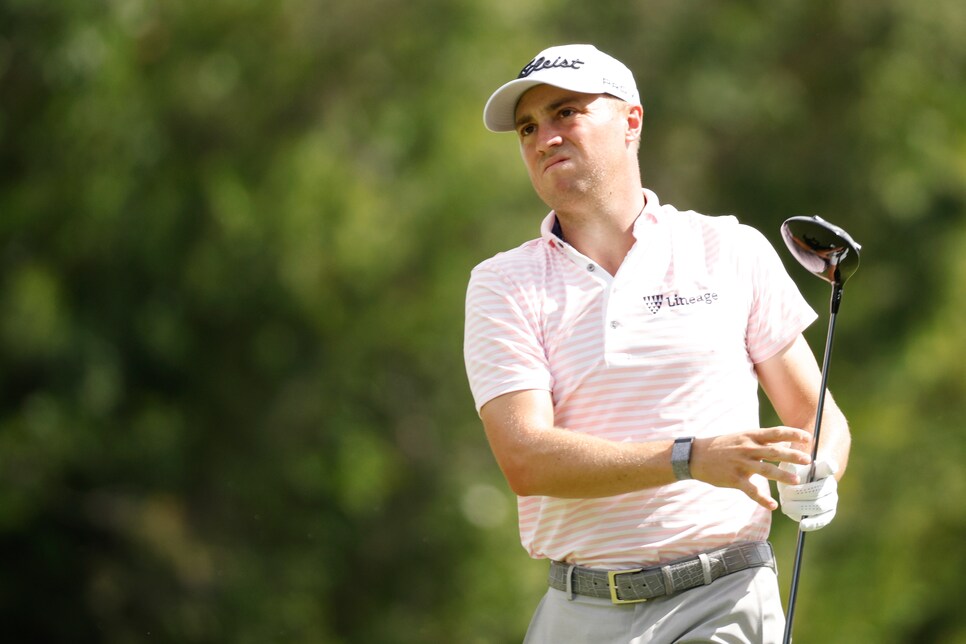 As mentioned above, Thomas has dominated no-cut events in his career—representing 10 of his 14 PGA Tour wins. His recent play is "classic JT"—gaining multiple strokes on approach in six consecutive measured starts. He's playing much closer to his long-term DNA, which means a win is imminent.
High Upside: Daniel Berger ($7,200 DraftKings | $9,000 FanDuel)
It's been more than two months since we've seen Berger in action, finishing T-11 at the Tour Championship in his last start. Berger is on an impressive streak, gaining strokes on approach in 15 consecutive measured events—dating back to his win at the AT&T Pebble Beach Pro-Am. He could fly under-the-radar and provide plenty of upside in this field.
Safest Option: Xander Schauffele ($8,700 DraftKings | $10,600 FanDuel)
Four guaranteed rounds for Schauffele is about as safe as it gets. He's gained 1.29 strokes per round in no-cut events during his career, the third-best mark (Rory McIlroy, Justin Thomas) of any golfer with at least 100 such rounds, per the RickRunGood.com golf database. His ability to gain strokes in every category creates a floor that few golfers can compete with.
Most Likely To Disappoint: Jordan Spieth ($8,300 DraftKings | $10,400 FanDuel)
As a new father, Spieth will certainly have plenty of "baby swag" this week, but I'm more worried about the state of his game. Spieth has lost strokes on approach in four of his past five events. That was the facet of his game that allowed him to unlock great results all summer long. Without the ability to gain strokes with his irons and wedges, Spieth will be fighting an uphill battle all week.
Pick To Win: Sam Burns ($7,500 DraftKings | $9,800 FanDuel)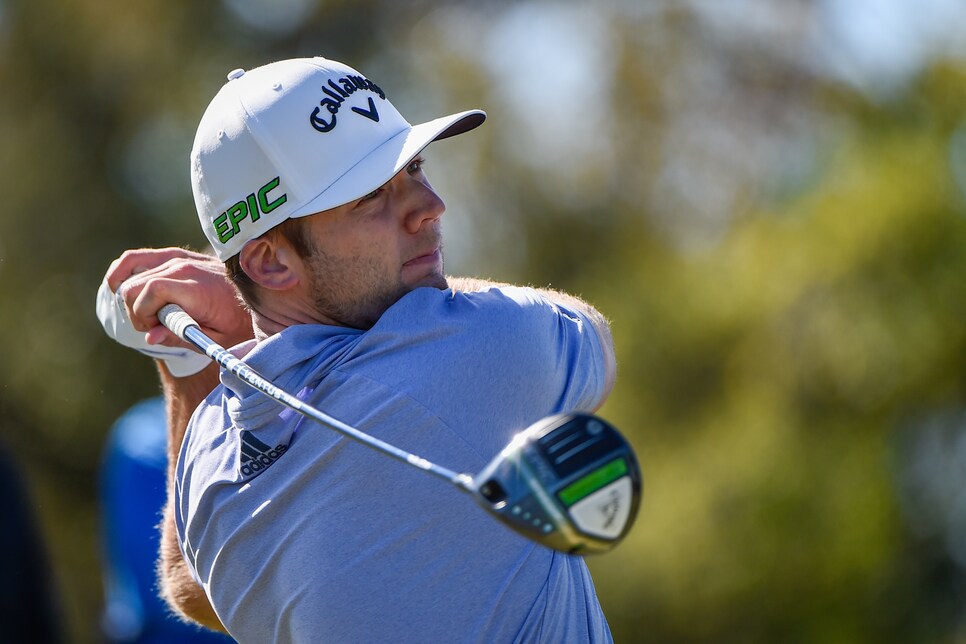 How can you not love Sam Burns? In the four events that he's played this season, he has one win, a T-5, a T-7 and a T-14. He's a birdie-making machine who is getting really comfortable at the top of the leader board. He should be right at home on Bermudagrass greens, his best putting surface.
High Upside: Matt Fitzpatrick ($6,600 DraftKings | $8,600 FanDuel)
Fitzpatrick has been stellar across the globe this year, piling up eight top-10 finishes in 24 starts. His past four starts include a win at the Andalucia Masters and a T-2 at the DP World Tour Championship. His game travels, and he won't blink in a field this strong.
Safest Option: Justin Rose ($6,100 DraftKings | $8,300 FanDuel)
It's no secret that Rose has a residence in the Bahamas and spends quite a bit of time at Albany. With that course knowledge, Rose has been able to pile up top-five finishes at this event—including each of the last three years. He's fresh off a well-rounded T-12 at the RSM Classic and should continue to provide plenty of stability in this price range.
Most Likely To Disappoint: Tyrrell Hatton ($6,500 DraftKings |$8,400 FanDuel)
I'm generally a big fan of Hatton, but it's clear that his results are much more volatile than his peers. Though he has six top-20 finishes in his past 12 starts, he also has five missed cuts in that stretch. Now he's making his first trip to Albany to compete with the world's best players. If he struggles with his irons, we could see a disappointing finish.
Pick To Win: Patrick Reed ($6,400 DraftKings | $8,100 FanDuel)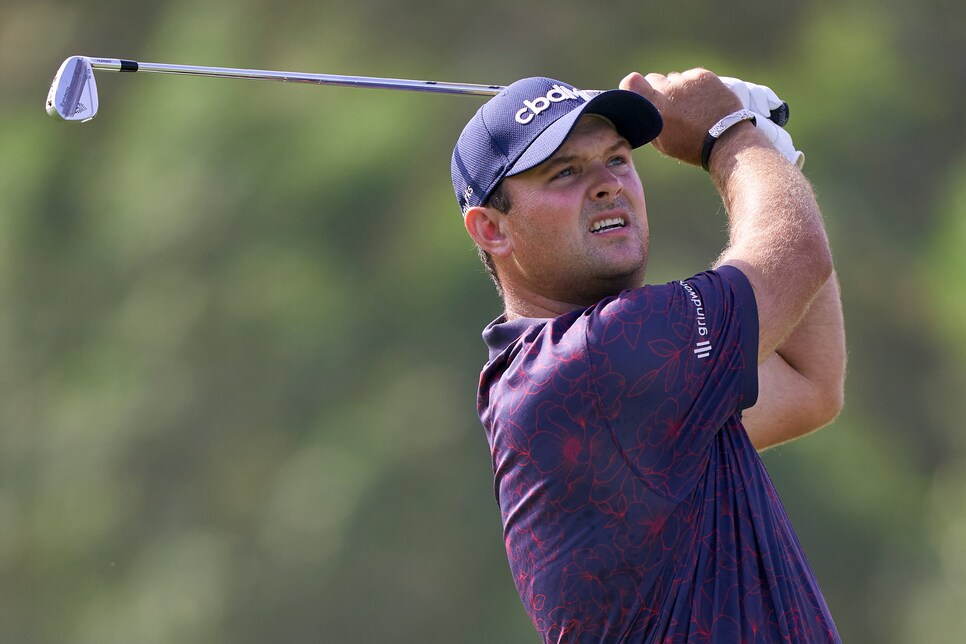 It's a bit shocking to see Reed's price this low considering his event history. In his previous six trips to Albany, he's earned four top-five finishes. While his current form leaves much to be desired, he's capable of flashing brilliance, like he did with a T-2 in Bermuda a few weeks ago. He's a proven winner in a tiny field at a course that suits him—fire him up!