News
Here's how the two teams are planning to handle Ryder Cup qualifying for 2021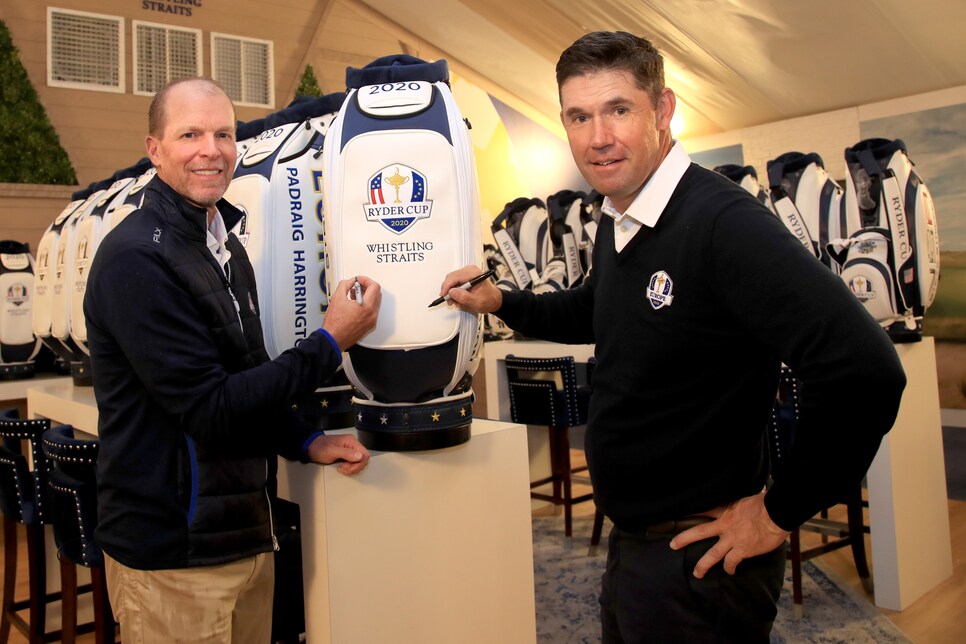 Ryder Cup captains Steve Stricker (left) of the U.S. and Padraig Harrington of Europe have 15 more months to decide on the members of their teams.
AR
In the aftermath of the announcement that the Ryder Cup would be postponed until September 2021, Europe quickly produced a plan for how its team would be composed over the next 15 months. Either by circumstance or design, the U.S. is holding its cards closer to the vest.
In a press release on Wednesday to coincide with the postponement announcement, the European Tour said it will freeze the qualification process until Jan. 1, 2021. All points that have been earned in 2020 on both the European Tour and World Points list will continue to count, ending with the Commercial Bank Qatar Masters that was played in March.
Additionally, the tour said, one or more points multipliers may be introduced during the course of the 2021 European Tour season to ensure that strong performance closer to the Ryder Cup is given added importance for captain Padraig Harrington's squad. Those will be agreed upon once the 2021 European Tour schedule has been announced and communicated to the membership prior to Jan. 1.
As was the case this year, qualification points in '21 will not be available anywhere in the world from a tournament played opposite a Rolex Series event, because the Euro Tour hopes to draw as many top-level players to its events as possible.
The European Tour resumes its current season on July 22 with the British Masters, the first event in a six-week "U.K. Swing" and has a revised schedule of four Rolex Series events in October through December.
On the American side, PGA of America CEO Seth Waugh said on Wednesday that the Ryder Cup committee will discuss the qualifying process with captain Steve Stricker and representatives of the PGA Tour to arrive at the most "fair" way of choosing the team.
"We want it to reflect the fact that people have been playing for this for a year and a half at least," Waugh said. "That should be reflected in their efforts. But, obviously, next year will be a whole other opportunity to qualify."
The U.S. had already altered the selection process for the upcoming Ryder Cup, raising the number of captain's picks on the 12-man squad from four to six.
"Given the situation of the pandemic and what's going on with this season," Waugh said, "we will again consider that—whether that six makes sense or whether we go back to four. Those are all things that will be on the table. We'll make our choice in a timely manner, but it's not today."