Payday in the Bahamas
Here's the prize money payout for each golfer at the 2021 Hero World Challenge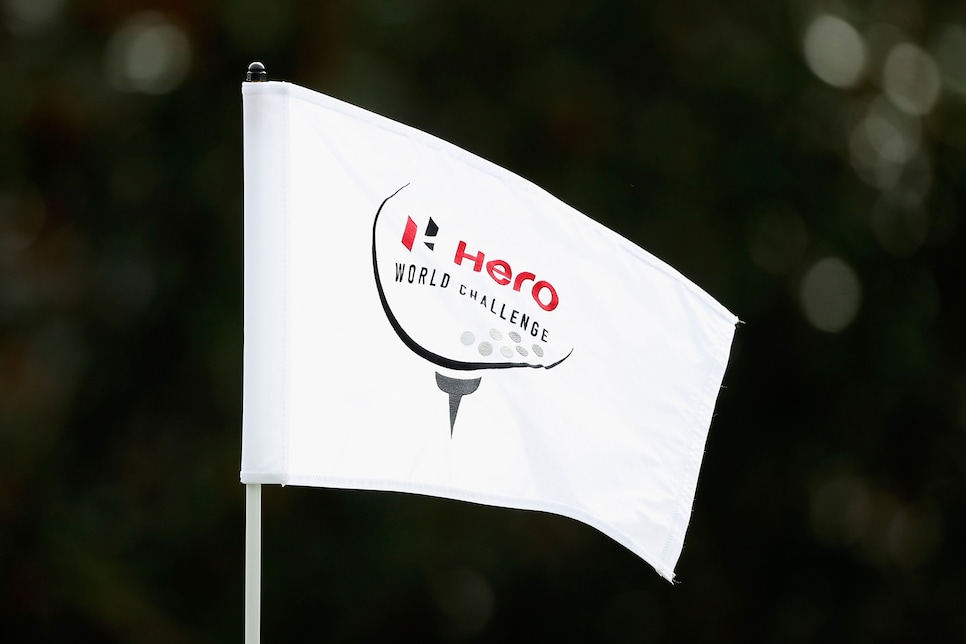 By raising money for the Tiger Woods' TGR Foundation, the Hero World Challenge has a charitable component that cannot be overlooked and shouldn't be forgotten. But for the 20 men participating in the year-end event, there is a reality to competing at Albany Golf Club that is awfully appealing. As Golf Digest's Dan Rapaport wrote earlier in the week, for all intents and purpose this is a paid vacation in a tropical paradise for those in the field, a reward for their accomplishments—10 of the 12 members of the U.S. Ryder Cup team are here—during a long 2021 season.
Indeed, the overall prize money payout in the Bahamas was $3.5 million with winner Viktor Hovland taking home $1 million and nobody walking away with less than $100,000 in the no-cut tournament.
Suffice it to say, Hovland's win was anything but easy—or ordinary. Collin Morikawa started the day with a five-shot lead and seemed destined to win and jump to World No. 1 in the process. But out of nowhere he shot a front-nine 41 (and a 76 total), and suddenly it was anybody's tournament.
Three others grabbed a share of the lead at some point during the round, but all ran into hurdles. Meanwhile, Hovland made back-to-back eagles on the back nine and survived bogeys on his last two holes to win for a closing 66. His 18-under total was one stroke lower than runner-up Scottie Scheffler.
Here's the prize money payout for every golfer as they wrapped up their paid vacations.
2: Scottie Scheffler, -17, $375,000
T-3: Sam Burns, -15, $187,500
T-3: Sam Burns, -15, $187,500
T-5: Justin Thomas, -14, $127,500
T-5: Collin Morikawa, -14, $127,500
T-7: Tony Finau, -13, $114,000
T-7: Tony Finau, -13, $114,000
T-9: Justin Rose, -11, $110,333
T-9: Tyrrell Hatton, -11, $110,333
T-9: Brooks Koepka, -11, $110,333
T-12: Xander Schauffele, -10, $107,500
T-12: Matt Fitzpatrick, -10, $107,500
T-14: Abraham Ancer, -8, $105,000
T-14: Harrris English, -8, $105,000
T-14: Bryson DeChambeau, -8, $105,000
17: Webb Simpson, -7, $103,000
18: Rory McIlroy, -6 $102,000
19: Henrik Stenson, +1, $101,000
20: Jordan Spieth, +6, $100,000