Ryder Cup
Henrik Stenson says he tried to remain European Ryder Cup captain despite LIV Golf defection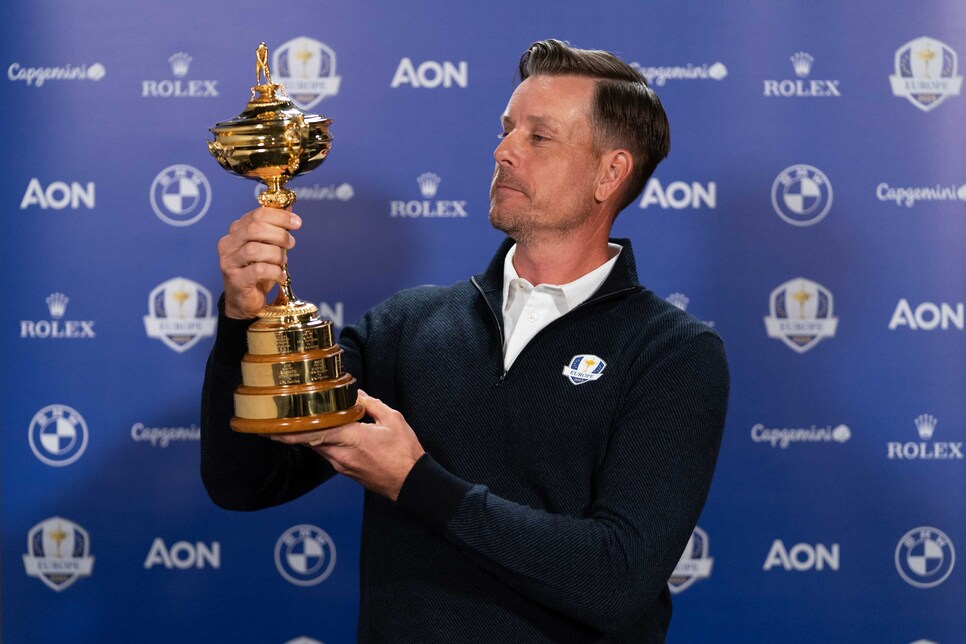 Henrik Stenson confirmed in a statement that he is jumping to LIV Golf following Wednesday's announcement that he had been stripped of his European Ryder Cup captaincy, while claiming he made efforts to keep the honorary role.
Stenson, who had long been rumored as a possible LIV Golf signee, originally distanced himself from the fledgling circuit earlier this year amid fallout from Phil Mickelson's controversial quotes about the Saudi-backed group. When named head of the 2023 European Ryder Cup team in March, the 2016 Open champ made multiple assurances in his introductory press conference that he would not jump leagues.
"Yeah, there's been a lot of speculations back and forth, and as I said, I am fully committed to the captaincy and to Ryder Cup Europe and the job at hand," Stenson said when asked if he was done with a breakaway tour. "So we're going to keep busy with that and I'm going to do everything in my power to deliver a winning team in Rome." When asked again later in the press conference if the captaincy meant he had to give his word that he would not join LIV Golf, Stenson replied in the affirmative: "The captain does sign a contract. He's the only one that does that. Players and vice captains don't. But the captain has an agreement and those agreements are between Ryder Cup Europe and the captain, so I'm fully committed to my role as a captain and working hard towards the result we want in Rome."
However, Stenson lost his captaincy Wednesday, Ryder Cup Europe acting ahead of Stenson officially announcing he would be joining LIV Golf. On social media, Stenson stated he will be playing in the next LIV Golf event in New Jersey, yet said he believed he could remain in his Ryder Cup position.
"As many of you will have already seen, unfortunately my decision to play in LIV events has triggered Ryder Cup Europe to communicate that it is not possible for me to continue in my role as Ryder Cup captain," Stenson wrote. "This is despite me making specific arrangements with LIV Golf, who has been supportive of my role as captain, to ensure I could fulfill the obligations of the captaincy. While I disagree with this decision for now it is a decision that I accept."
The DP World Tour and PGA of America have consistently indicated those who move to LIV Golf won't be allowed to participate in the Ryder Cup. With five of the 12 members of the 2021 European Ryder Cup going to LIV along with Stenson there is worry about what could happen to the biennial event. Later in his statement, Stenson noted the concern as a "shame" and made a plea for the governing bodies to reverse their decision.
"It is a shame to witness the significant uncertainty surrounding the Ryder Cup, who will be eligible to play etc.," Stenson said. "I sincerely hope a resolution between the tours and its members is reached soon and that the Ryder Cup can act as a mechanism for repair amongst various golfing bodies and their members."
The European Ryder Cup team has not announced who will take over for Stenson.