Abu Dhabi HSBC Championship
Henrik Stenson to make first DP World Tour start since being dropped as Ryder Cup captain for joining LIV Golf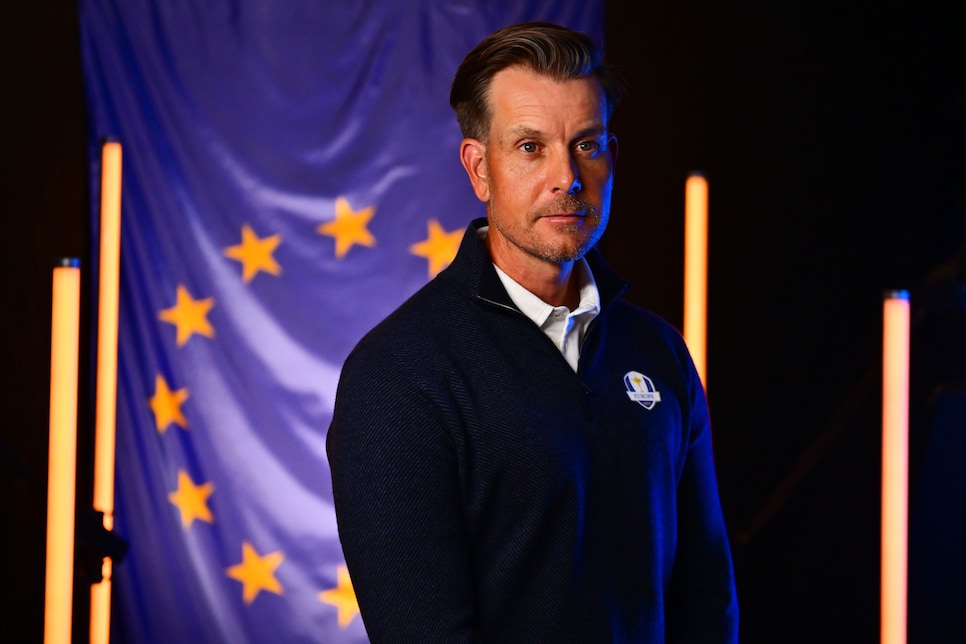 It's no surprise Henrik Stenson hasn't played in a DP World Tour event since Ryder Cup Europe, run by the tour, stripped him of his role as 2023 captain last July in the wake of his decision to join LIV Golf. Although still eligible to compete on the DP World Tour—at least until the outcome of next month's U.K. court case when the continuing ability of Stenson and his fellow LIV players to compete on the Old World circuit will be decided—the 46-year-old Swede has stayed away from what was his home circuit given the likely tension that would accompany a return to competition.
Stenson, along with 11 other players who have teed-up at least once on the Saudi-backed LIV Golf tour (a list that includes Lee Westwood, Ian Poulter, Patrick Reed, Bernd Wiesberger and Adrian Otaegui), appear on the entry list for the upcoming Abu Dhabi HSBC Championship. The $7.5 million tournament, set for Jan. 19-22 and one of the DP World Tour's big-money Rolex Series events, is where the tour begins its 2023 season. Somewhat ironically, Stenson's replacement as Ryder Cup captain, former World No. 1 Luke Donald, also will take his place at Yas Links in the largest of the United Arab Emirates.
All of which will take place exactly 12 months after Stenson was coy in talking to Golf Digest at this same event about the possibility of even being offered the Ryder Cup captaincy.
"It's good to be in the mix as a potential captain," he said then. "I'll have to wait and see though. I haven't had any discussions with those making the decision. … But I think it is important that anyone in contention for the job knows what he is signing up for. You have to know how many days, weeks and months are involved. There is so much that goes with the captaincy. It's not just showing up in Rome to kiss the Ryder Cup for a few days."
Just two months after making those comments, the five-time Ryder Cup player was named captain after his assurance that he would not defect to LIV Golf. When he did just that after the Open Championship at St. Andrews, DP World Tour chief executive Keith Pelley acted swiftly to remove him from the non-playing role at the Marco Simone Country Club in Italy this September.
Donald too, was not above twisting the knife into Stenson's self-inflicted wound. When his appointment was announced, the Englishman had this to say: "I will live up to my word and see it through. I will not do a Henrik."
So it will be the presence of the former Open champion in Abu Dhabi in two weeks' time will provoke the most interest and, in turn, most controversy. Again though, Stenson's return to his former fold is perhaps not too much of a shock. One week after the Abu Dhabi event the DP World Tour will make the short hop to Dubai for the Hero Dubai Desert Classic (no entry field has been listed yet for that event). And one week after that there is every chance that the Swede (and many of his fellow LIV players) will join Open champion Cam Smith in Saudi Arabia for the Saudi International, not an official LIV event but part of the Asian Tour that has close financial connections with the Saudi regime.