Life Lessons
Harry Higgs tries to set up a money game with Phil Mickelson, walks into hilarious self-own in the process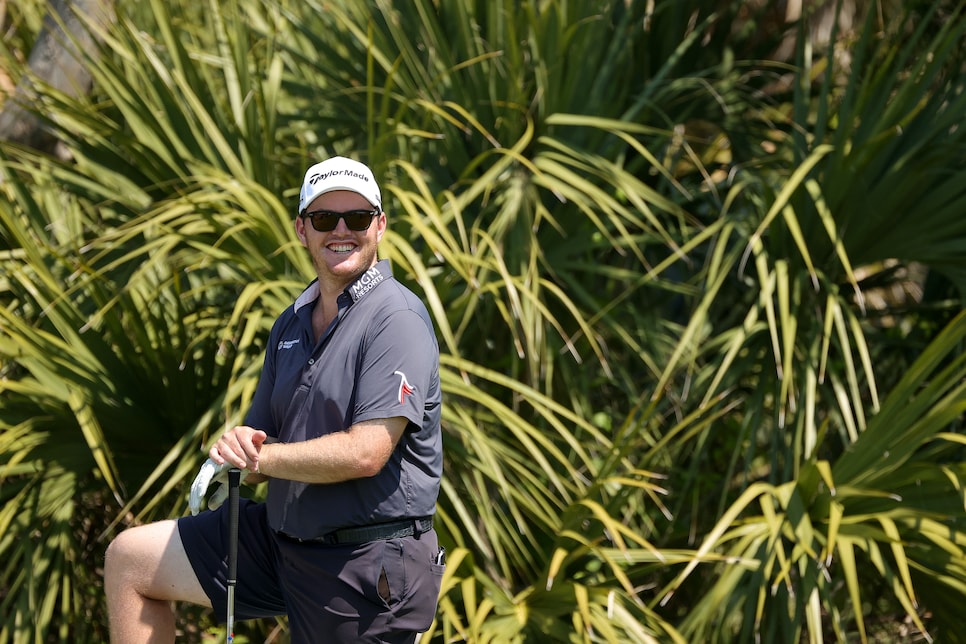 In less than two years on the PGA Tour, Harry Higgs has established himself as a solid golfer and perhaps one of the game's most popular players. But apparently there's one thing he hasn't done yet to be able to truly say he's made it on tour: play a money game with Phil Mickelson.
These Tuesday matches have become the stuff of legend, serving as eye-opening—and wallet-breaking—experiences for young golfers. And now Higgs wants his crack at one.
The topic came up during a Sunday night Twitter Q&A when he was asked about being in the next "The Match." Higgs took it as an opportunity to ask for a tee time with the six-time major champ and even egged him on:
Bold move, but Phil quickly responded:
Which prompted a follow-up from Higgs:
And then it happened. An invite!
And a classic Phil jab as well:
There was just one problem. Higgs hadn't qualified for the World Golf Championship in Memphis. Ouch. But he tried to spin it to another week.
But Phil couldn't resist another dig. And again, Higgs really left himself open here:
But despite this public dragging by a golf legend, Higgs wasn't done trying!
OK then, we've got a match. And that one might be more entertaining than the actual tournament that week.
Good for you, Harry. Way to hang in there. Just be careful what you wish for.
UPDATE: Looks like this thing is really coming together!
Probably going to be the easiest money Joel Dahmen has ever made.