The Loop
Guy infiltrates Pittsburgh Steelers practice dressed as discount Troy Polamalu
There a lot of crazy people in this world. I live New York City. I know this to be a fact. This guy, who snuck into Steelers practice on Saturday afternoon with the express desire to cover Antonio Brown (which is craziest enough in its own right), however, is one of the more fascinating case studies sports has ever seen.
Bedecked in a mustard yellow football costume presumably copped from a Spirit Halloween discount emporium, the man, whose name has not been released, somehow made it past security and all the way to the Saint Vincent College practice fields where he was eventually stopped by this hero, who had "I don't get paid enough for this sh*t" plastered all over his face throughout the incident: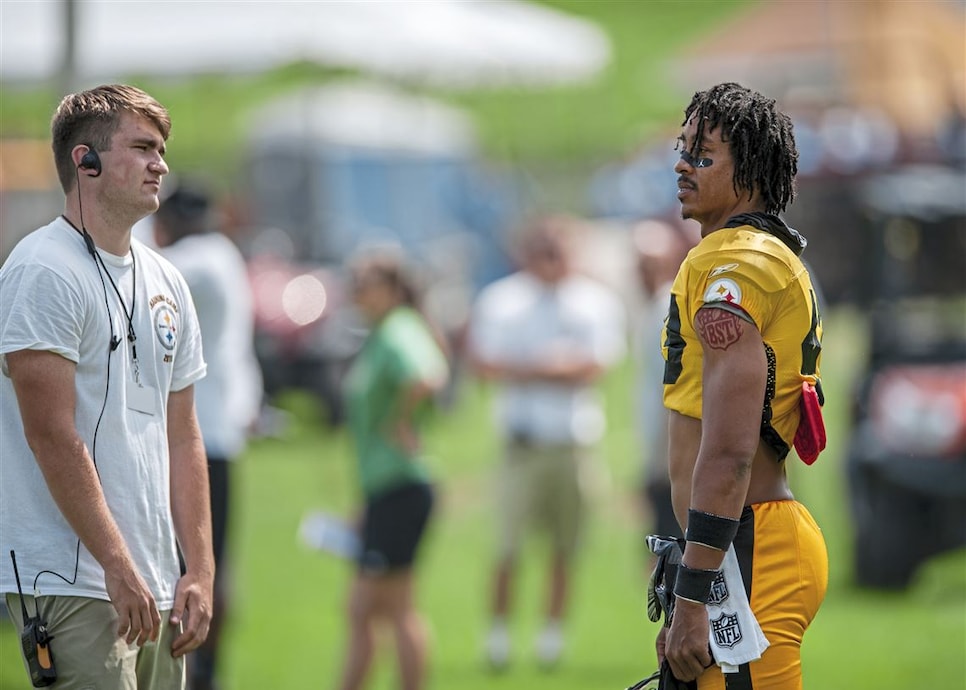 Andrew Stein / Pittsburgh Post-Gazette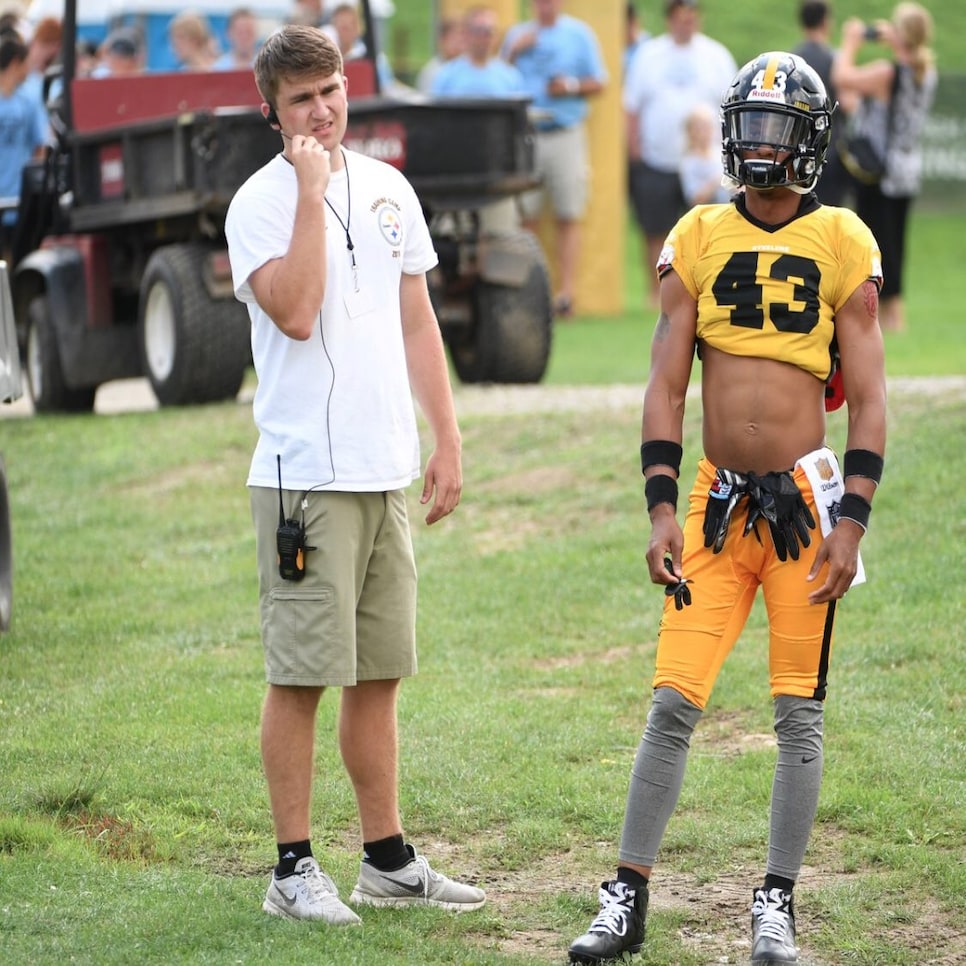 Neither Mike Tomlin nor the Steelers as an organization commented on the stranger (who Belichick probably just hired), but according to the Pittsburgh Post-Gazette, players were tipped off by the fake jersey—Color Rush doesn't start until September, folks—and the fact the imposter chose to go with Troy Polamalu's iconic #43, which the Steelers haven't issued since his retirement.
Antonio Brown wasn't phased, though, inviting Weirdo Island to try to cover him while Would Rather Be Dry-Cleaning Roethlisberger's Jocks Guy escorted him from the premises.
Chill, AB. Haven't you seen Ace Ventura?