The Loop
Antonio Brown arrives to training camp in a helicopter, is better than you and he knows it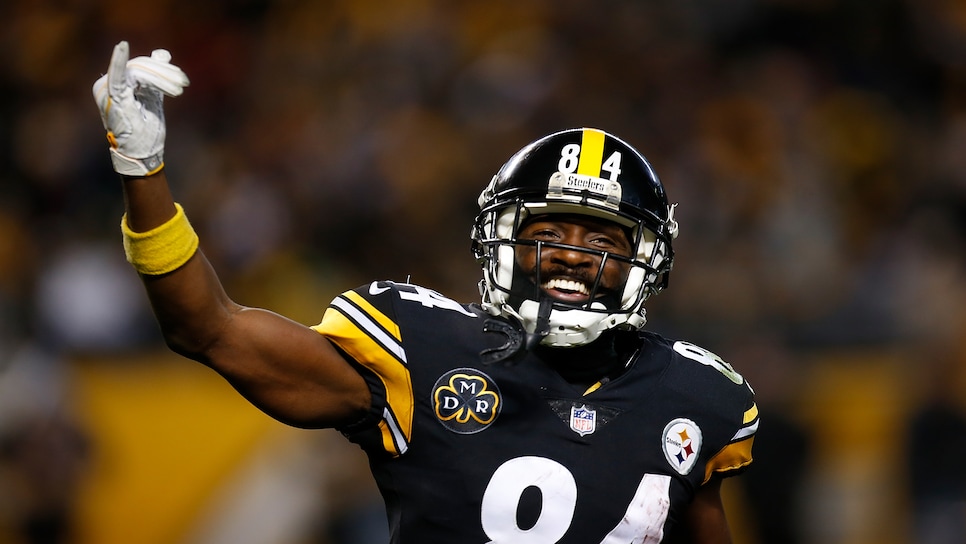 Like all 12 months of the year, it's been another good one for Pittsburgh Steelers wide receiver Antonio Brown. Just last week, Brown was revealed as the cover athlete for Madden 19, and will undoubtedly avoid the curse that has plagued so many cover boys in the past. This week, he arrived at training camp in a helicopter, reminding everyone that he is better than you, and he knows it:
As far as training camp entrances go, it doesn't get much more baller than that. Imagine being Brandin Cooks, who arrived to Rams camp in this piece of junk on Tuesday, and seeing AB flying in on a chopper on Wednesday ? What a chump! Brown simply does everything better than every other wide receiver in the league, including arrivals. When asked if it was a distraction, Brown's response may have been smoother than his ride in:
Nice little mic drop there. The man is certainly not afraid to spend after signing that four-year, $68 million extension in February of 2017, and who can blame him? We'd all do the same if we went from being a sixth-round draft pick to becoming the best receiver in the NFL. The guy could parachute into training camp if he wanted to at this point.
P.S. I know I said this was the most baller training camp entrance, but Adam Vinateri would like a word: