The Loop
A semi-statistical power ranking of 'Madden' cover stars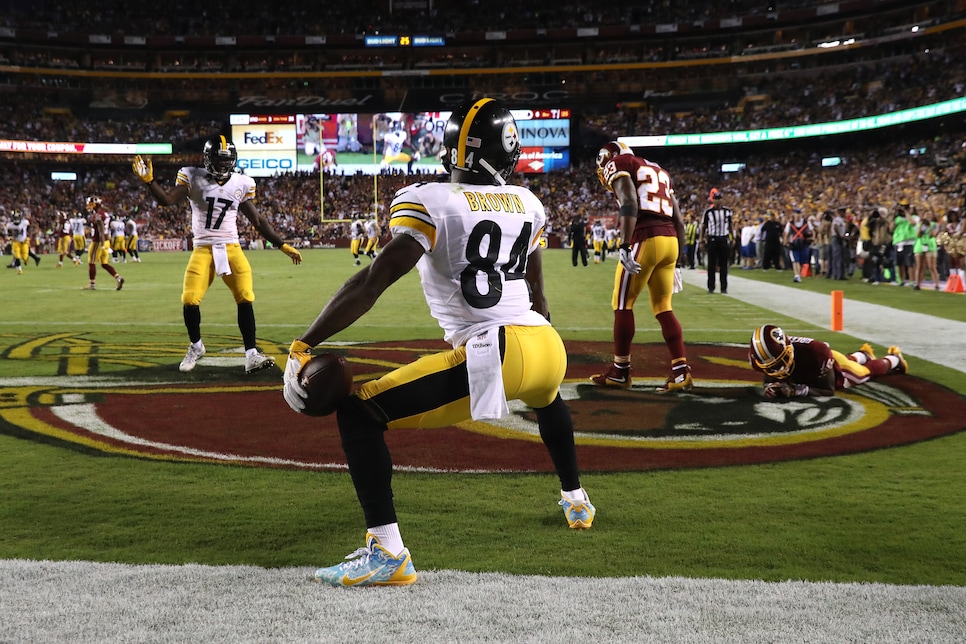 Antonio Brown is your Madden 19 cover star, which makes sense because Antonio Brown is very good at football (and also because Nick Foles is a backup with a dumb face). Antonio Brown will have another 90-plus catches this year. Antonio Brown will continue letting Roethlisberger copy is homework and will save you from having to tattoo your fantasy commissioner's face on your ass (again). But how does Antonio Brown stack up to the long, storied history of Madden mugshots? Well, that's just what we were wondering…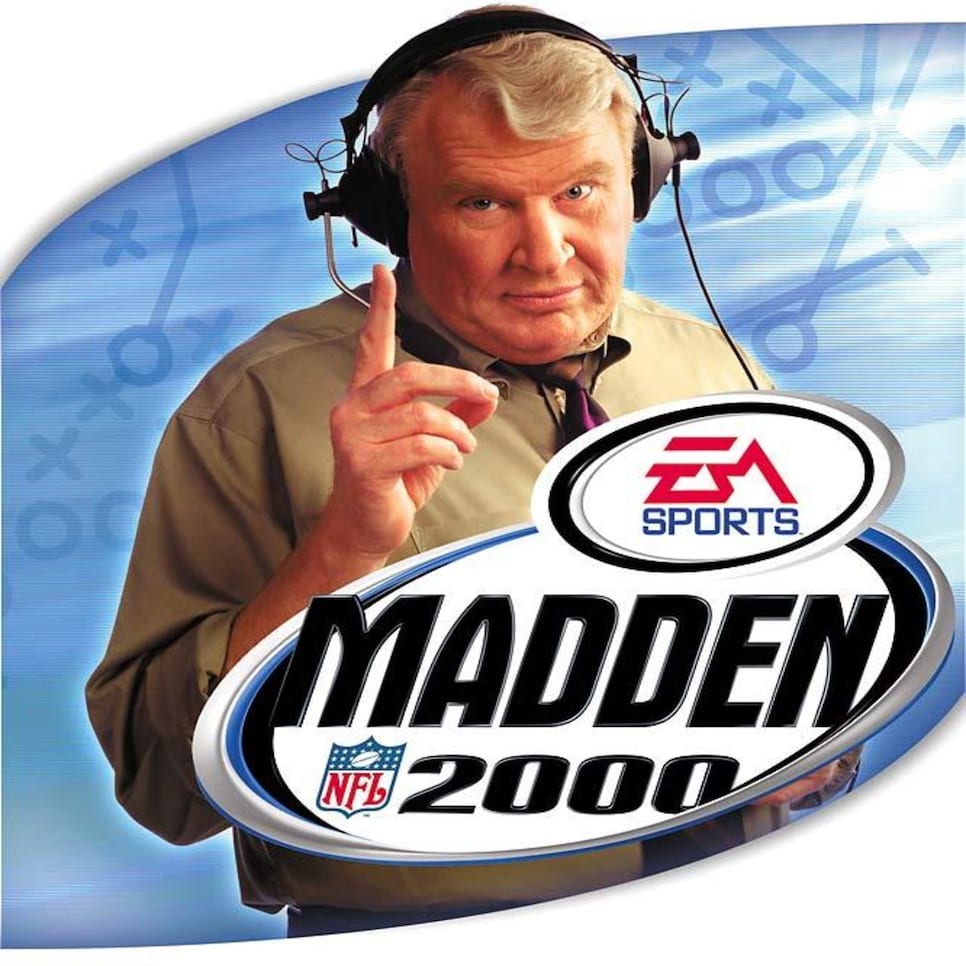 Edition: John Madden Football - Madden 2000
Previous Season Stats: N/A
He's like 1,200 years old at the time of all his cover shoots. Someone give him his insulin shot and get him out here.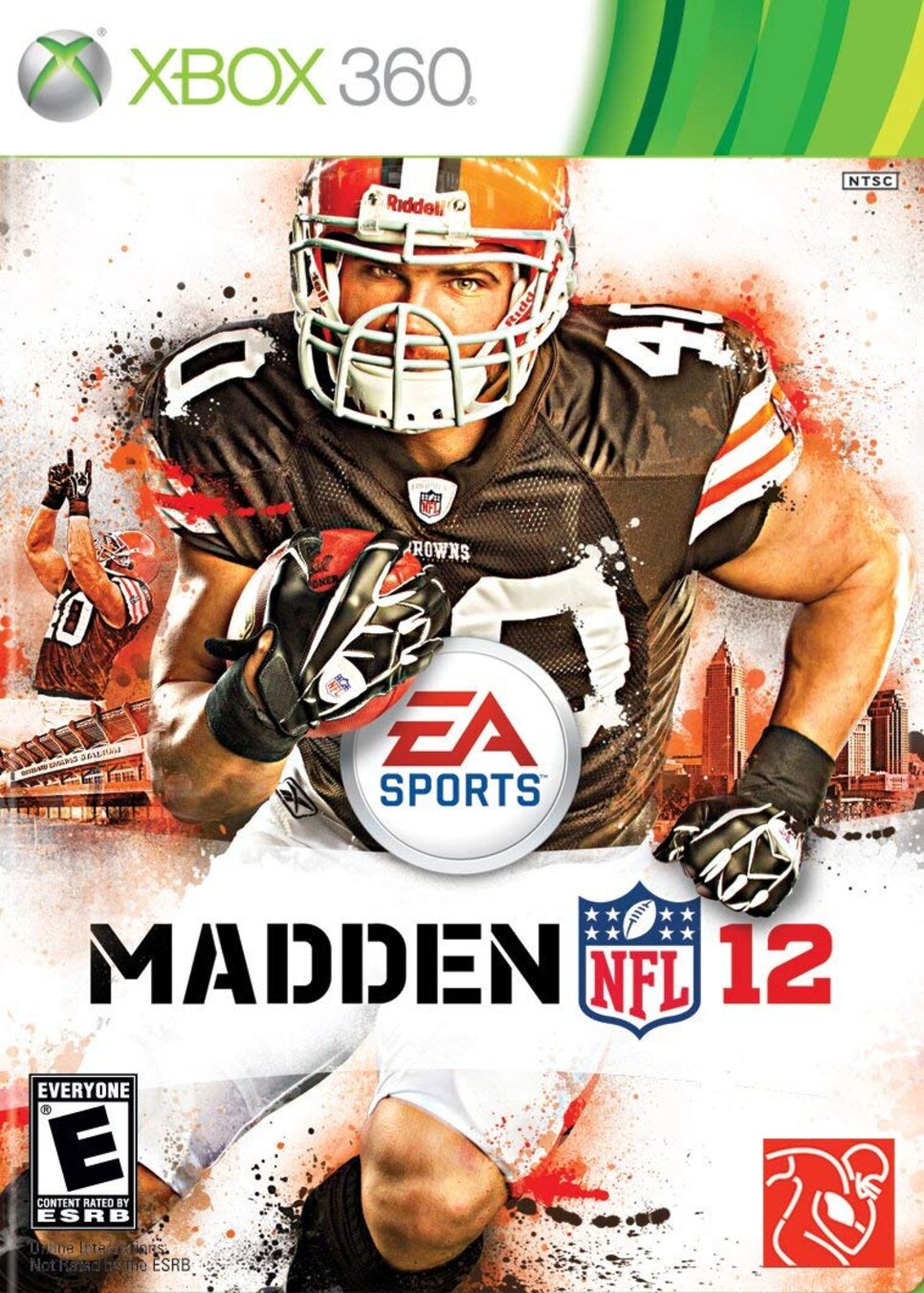 Previous Season Stats: 1,177 rushing yards, 11 TDs, 4.4 YPC
It doesn't matter what the numbers are. It's Peyton Hillis. You probably forgot he existed, let alone was once on a Madden cover. I can only imagine the voting electorate for this one looked a lot like the 2016 election.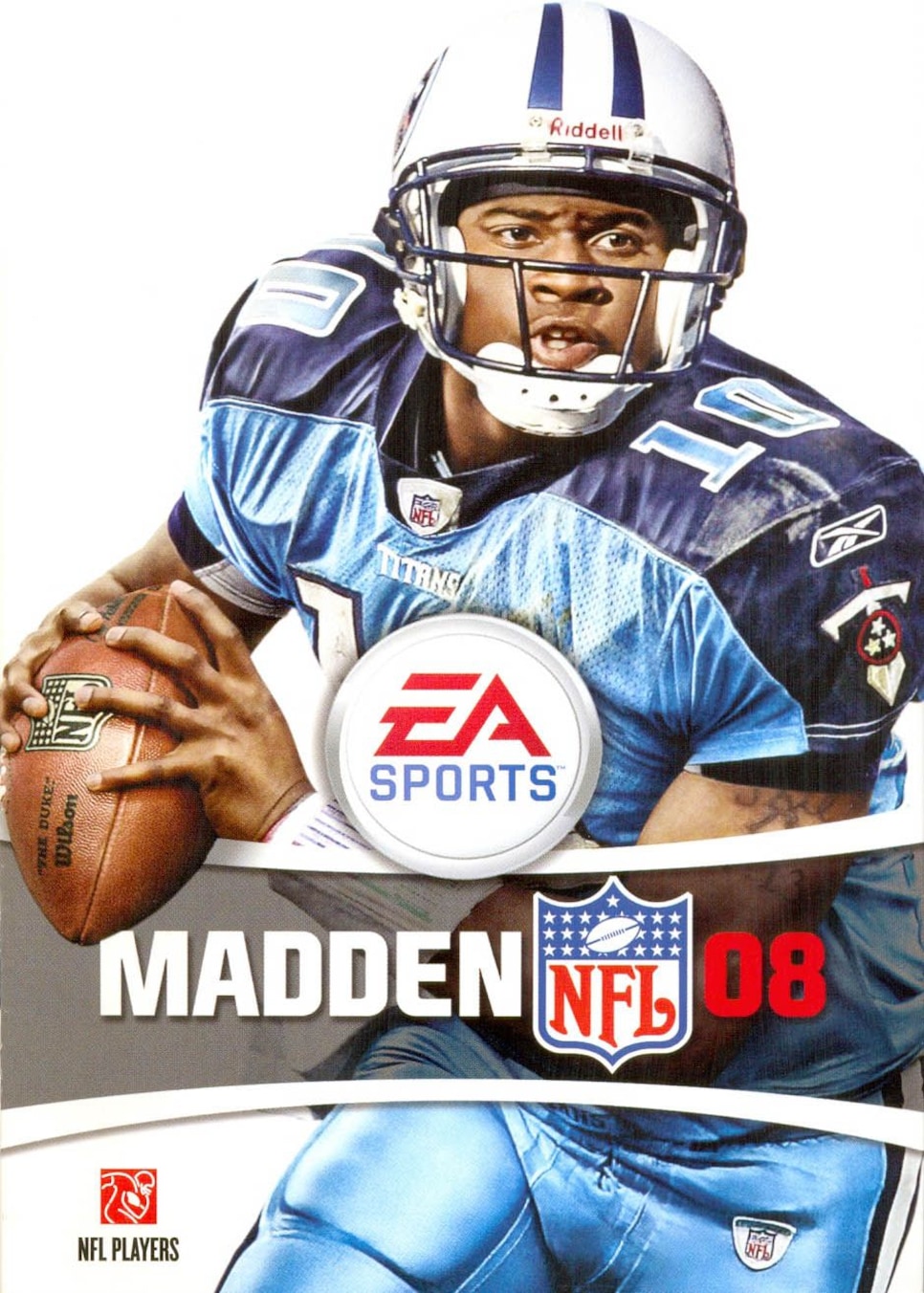 Previous Season Stats: 2,199 passing yards, 12 TDs, 13 INTs
This was clearly an upside pick. Unfortunately it all was downhill from here for Vince, who threw 17 picks the following season, got ghosted by Jeff Fisher for spelling his name wrong in an apology letter, and was eventually spit out the bottom of the CFL. At least we'll always have the Rose Bowl…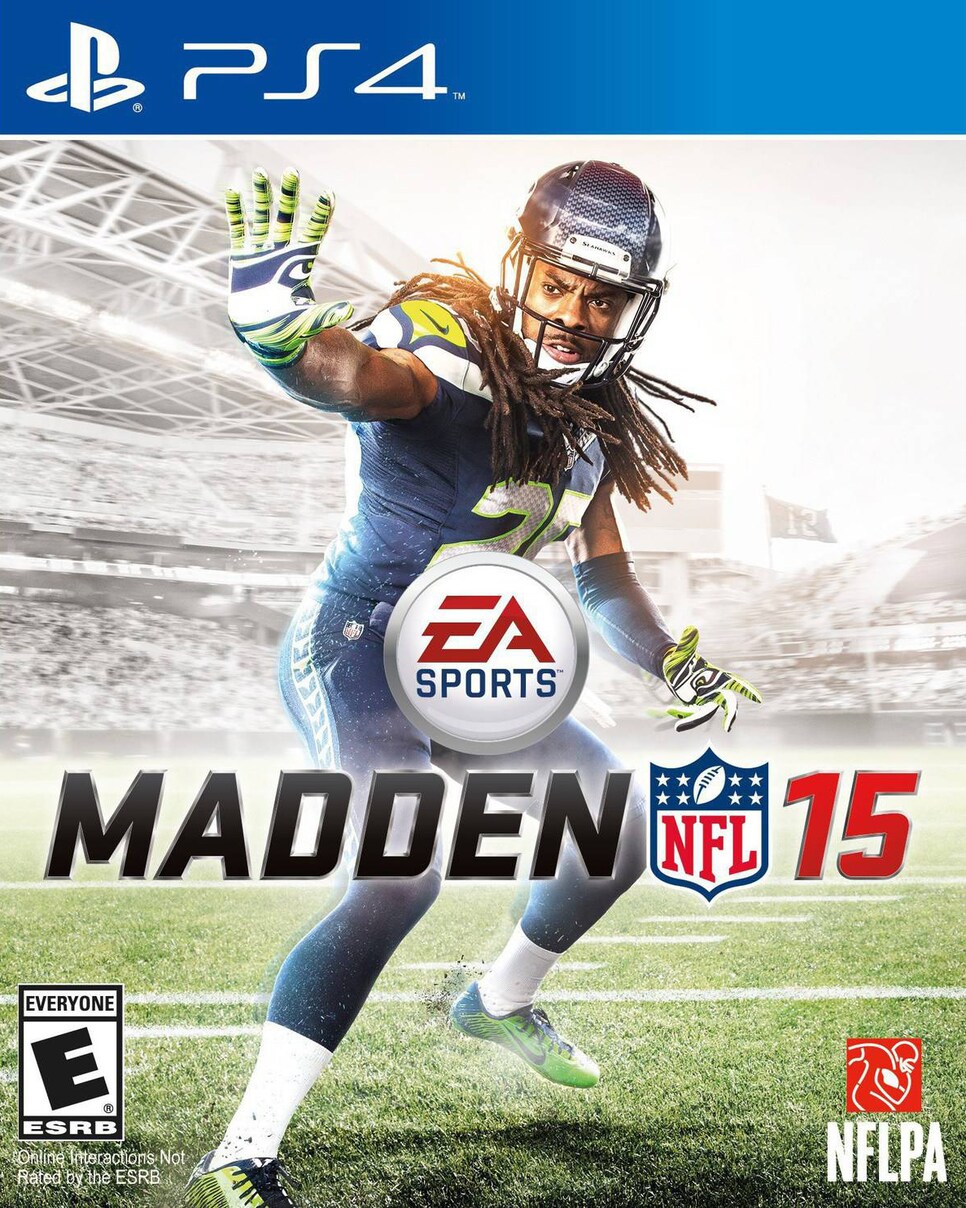 Previous Season Stats: 48 combined tackles, 16 passes defended, 8 INTs
Sure, Richard Sherman was just coming off a Super Bowl season as the mouthpiece/shutdown guy for Seattle's vaunted Legion of Boom defense BUT he's still just a cornerback. If you're name ain't Primetime, stay far away from my precious video game covers, please and thank you.
16. Troy Polamalu and Larry Fitzgerald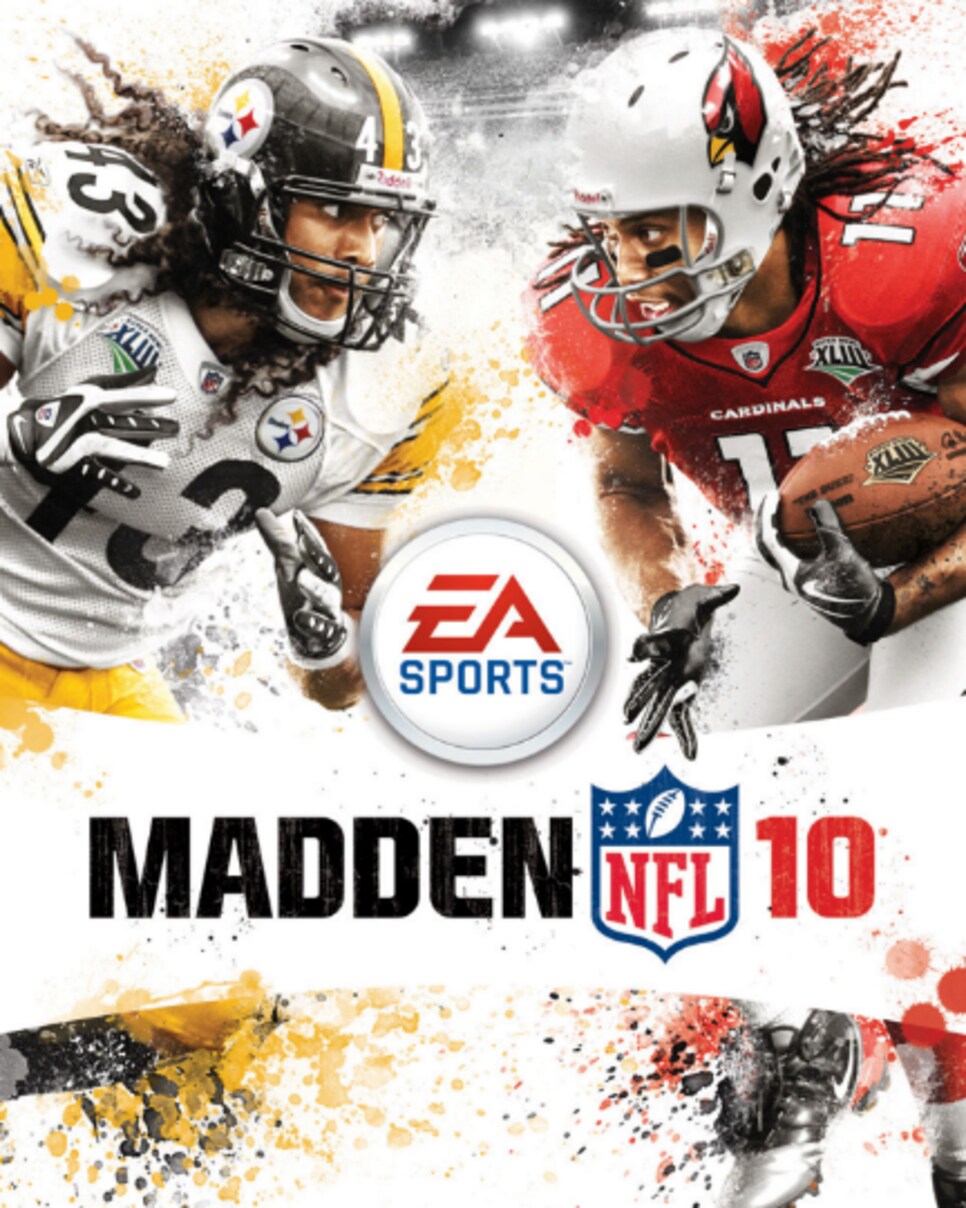 Previous Season Stats: 73 combined tackles, 17 passes defended, 7 INTs / 96 catches, 1,431 rec yards, 12 TDs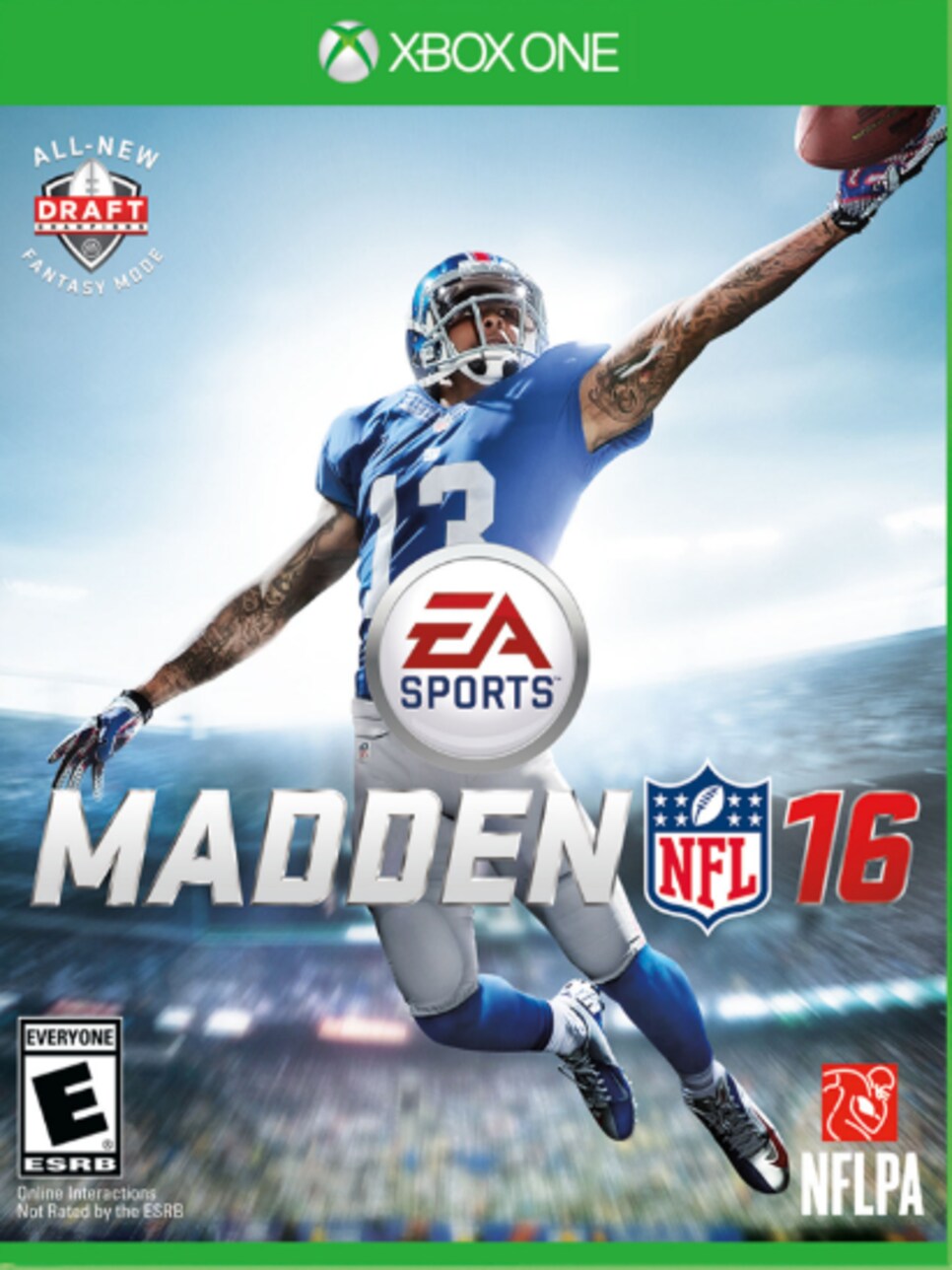 Previous Season Stats: 91 catches, 1,305 receiving yards, 12 TDs
At the time of Madden 16's release, Odell Beckham Jr. had played 12 whole NFL games. But he was in a major market, had cool millennial hair, and made THAT catch, so sure, whatever, just slap him on the cover and ship it. This was the first truly viral Madden cover...and hopefully the last.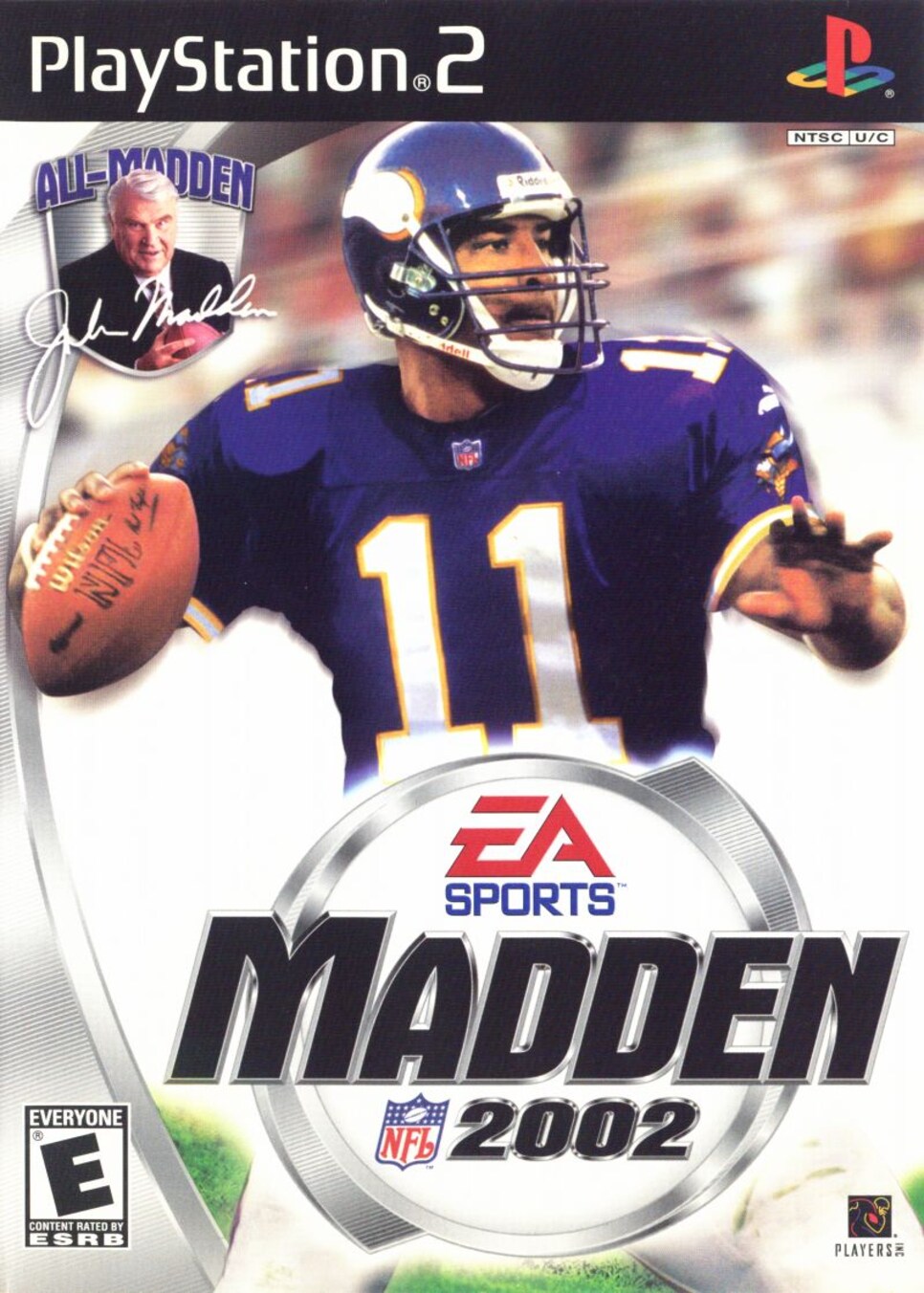 Previous Season Stats: 3,937 passing yards, 33 touchdowns, 16 interceptions
33 touchdowns is a lot of touchdowns, even if you're literally made of touchdowns and eat touchdowns for breakfast you sick touchdown cannibal. But Culpepper was a first-year starter with an all-time receiving corps leading a previously 15-1 team to an 11-5 record and a 41-0 loss to a KERRY COLLINS-HELMED New York York Giants in the NFC Championship game. Also, we all know how things turned out in Miami....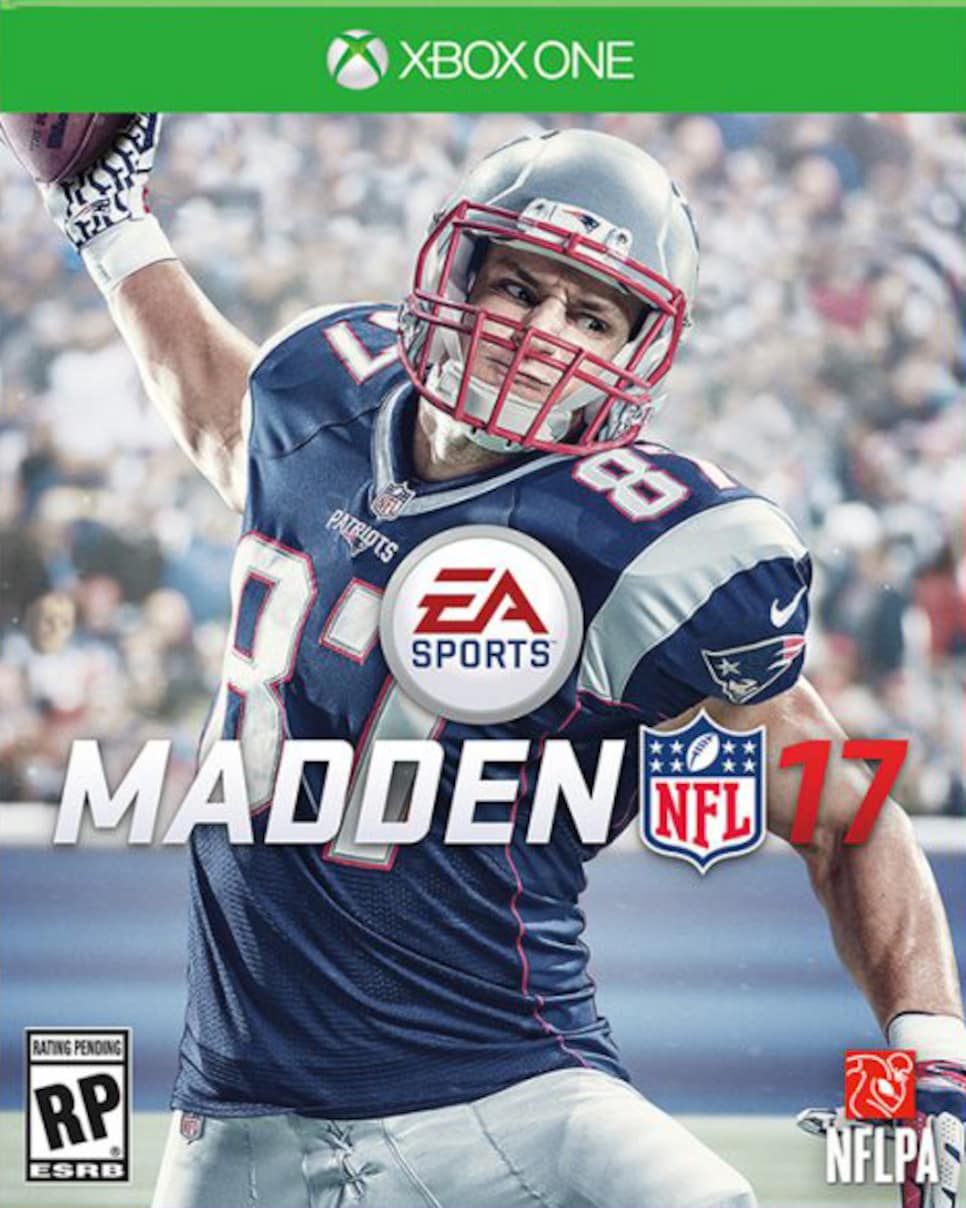 Previous Season Stats: 72 catches, 1,176 receiving yards, 11 TDs
2015 was Gronk's third most productive year as a pro and the Patriots didn't make the Super Bowl, which is tantamount to going 7-9 for the increasingly spoiled Foxborough faithful. When healthy and firing, Gronk is the definition of dominant, but this was obviously a fill-in for Cam Newton, who threw away his seemingly inevitable Madden cover with a pouty Super Bowl press conference.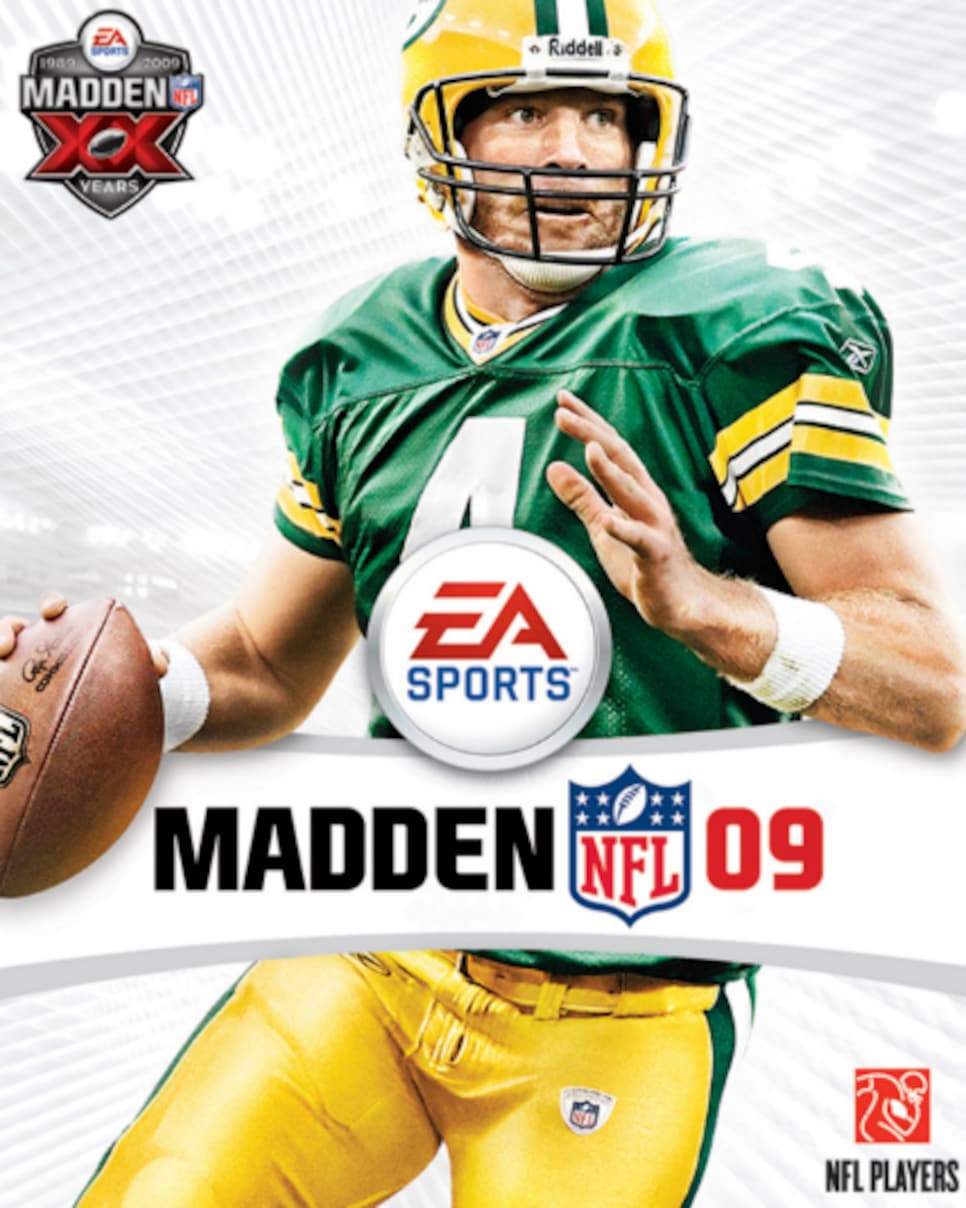 Previous Season Stats: 4,155 passing yards, 28 touchdowns, 15 interceptions
Honestly, Brett Favre just really annoys me and 2008 Brett Favre was far closer to the creepy old dick pic version than the Hall of Famer gunslinger. That said, if you're in need of a quality orthopedic elbow sleeve, hoo boy did you come to the right dang place.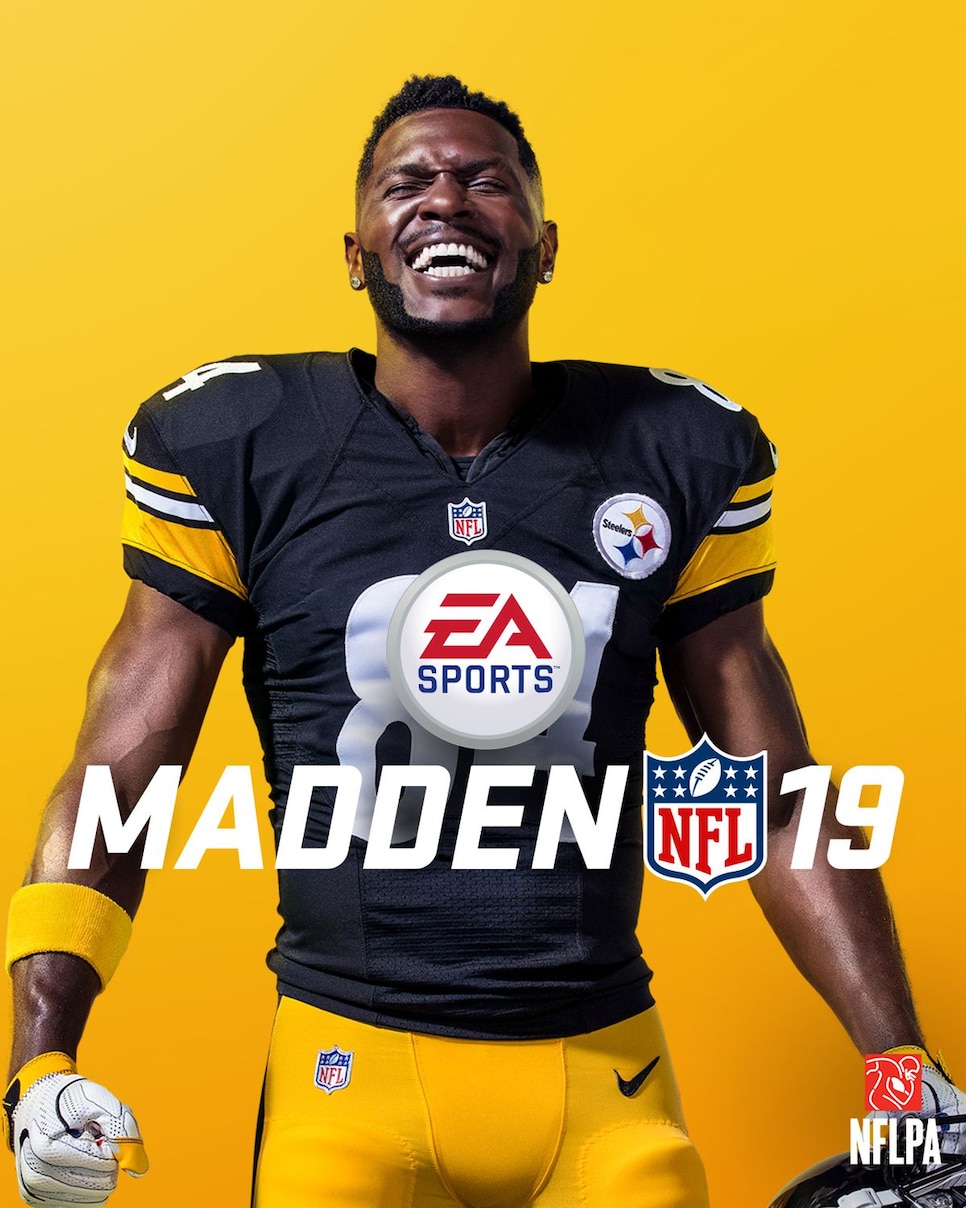 Previous Season Stats: 101 catches, 1,533 receiving yards, 9 TDs
Antonio Brown was very good last year. The only problem is that he was very great from 2013-2015 and never got a whiff of the cover. Also, he lost to the Jacksonville Jaguars in the playoffs. You can't lose to Jacksonville Jaguars in the playoffs and have good things to happen to you. I'm sorry, those are the rules. Just ask Dan Marino.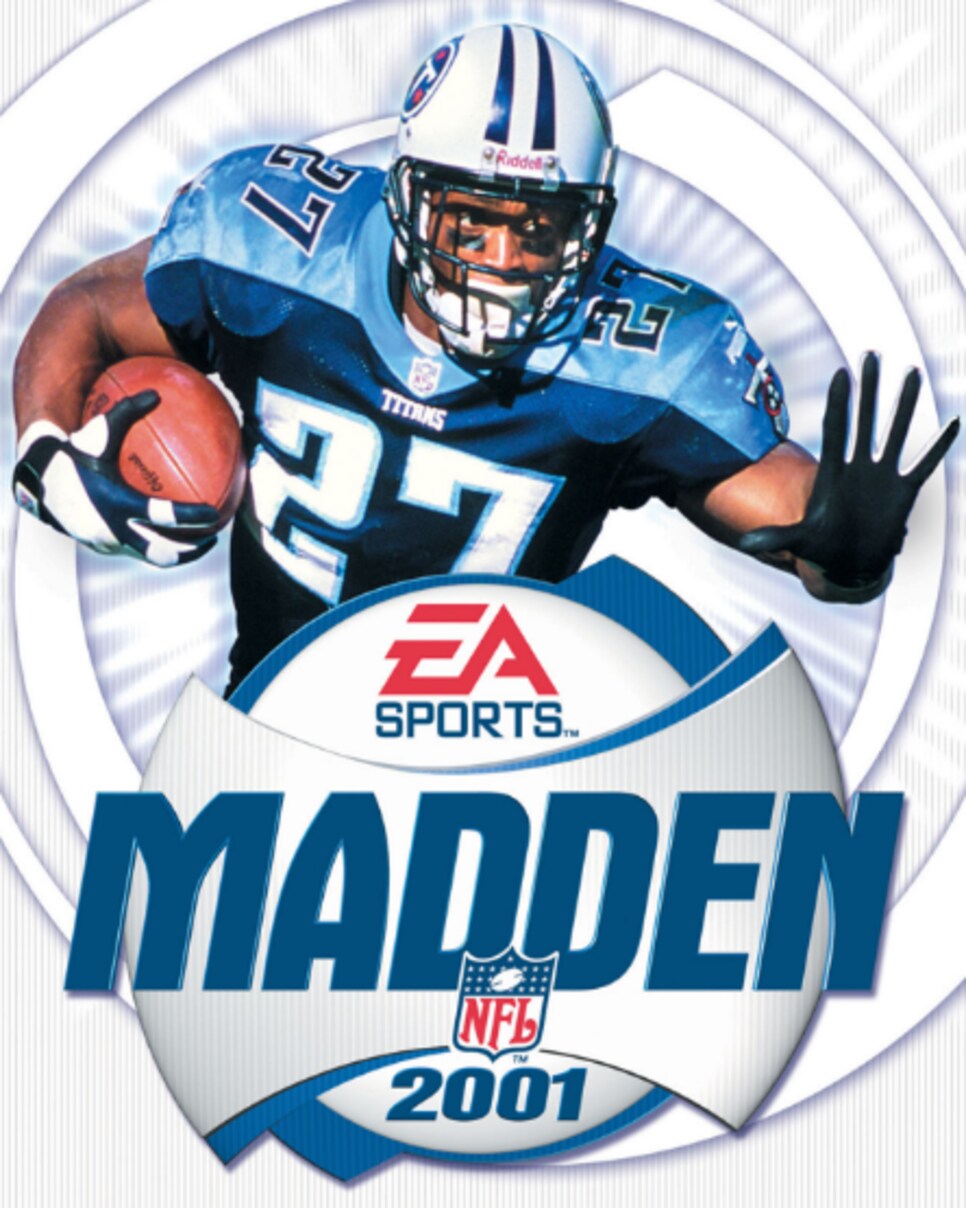 Previous Season Stats: 1,304 rushing yards, 9 TDs, 4.1 YPC
It was very much a sign of the Y2K NFL times that a bruising running back from a non-descript franchise was selected as the poster boy for the modern generation of all Madden games. Then again, a lot of people forget just how good Eddie George was, leading the Tennessee Titans—yes, THOSE Tennessee Titans—to within a foot of Super Bowl immortality in 2000. Instead Kurt Warner got to quit his job down at the local ShopRite and Eddie got the Madden cover as a consolation prize.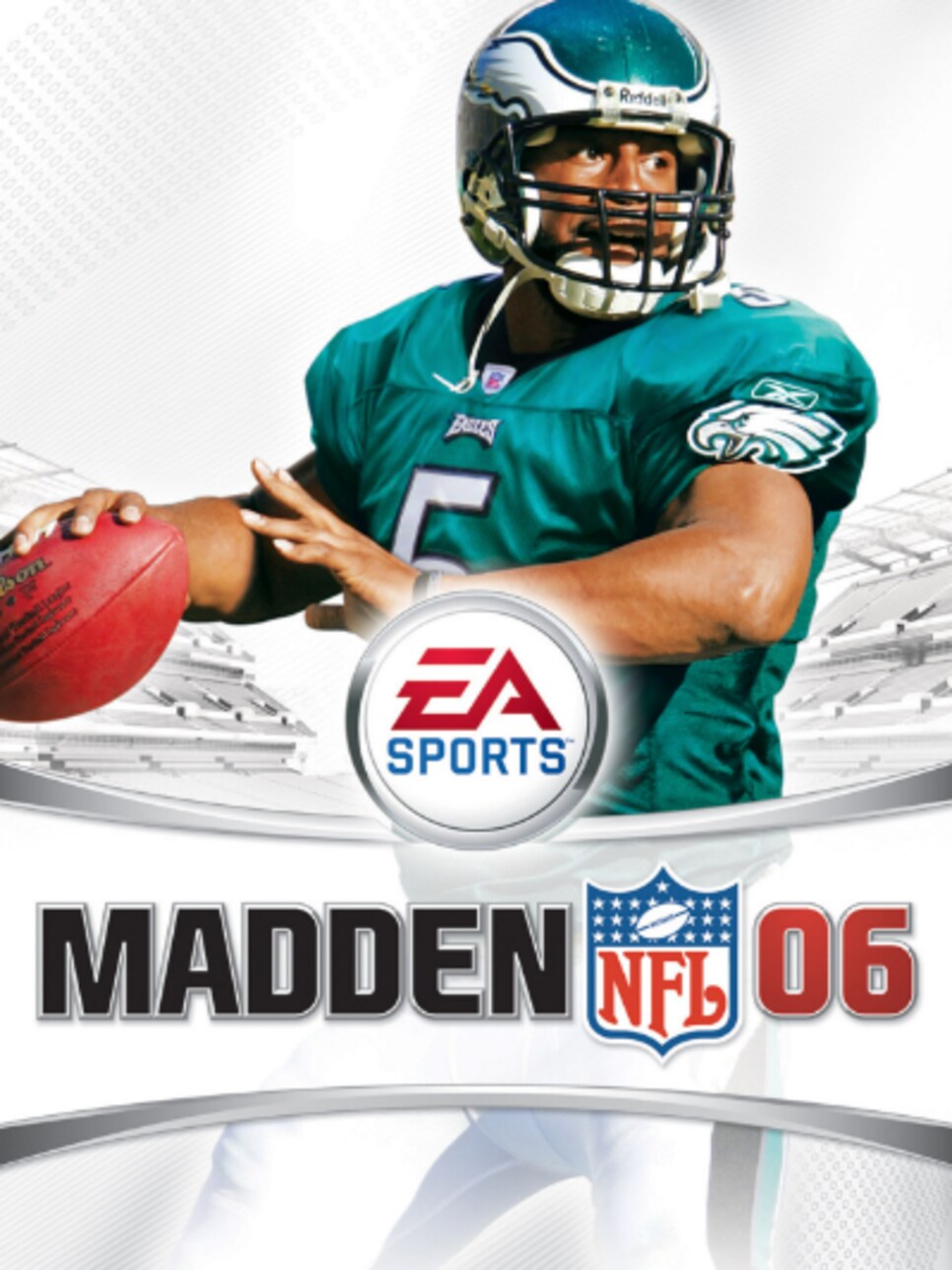 Previous Season Stats: 3,875 passing yards, 31 TDs, 8 INTs
31 touchdowns. 8 interceptions. We're no front-office guru, but that's a pretty solid ratio. Having prime T.O. catching balls for you certainly doesn't hurt, but 2004 McNabb has the third best total QBR on this list behind two guys we'll get to in just a minute. He's no Big [Redacted] Nick, but then again, who is?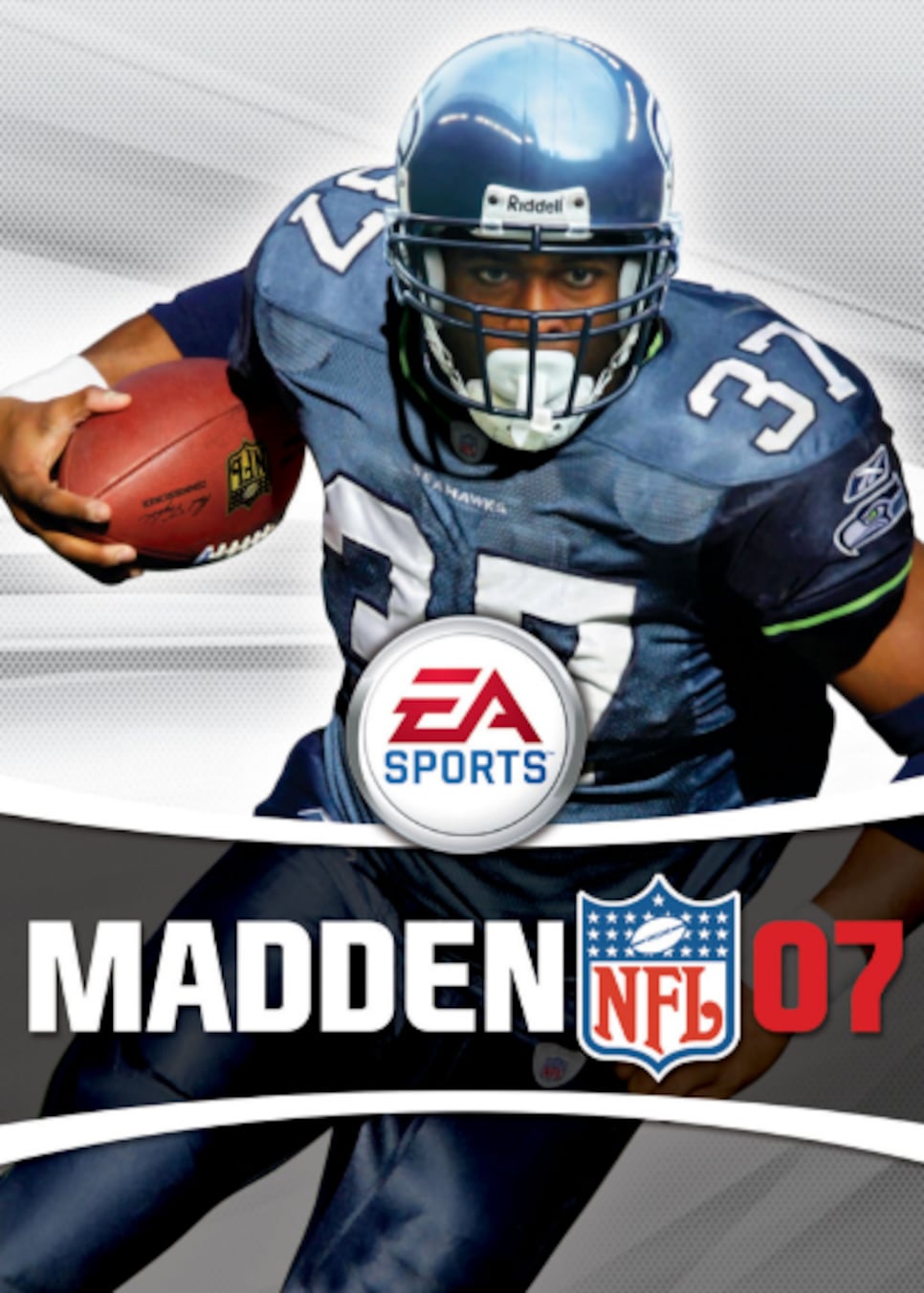 Previous Season Stats: 1,887 rushing yards, 25 TDs, 5.1 YPC
You may not remember a lot about Shaun Alexander's 2005 season, but history certainly does. Racking up nearly 2,000 yards and tallying over half a first down every time he touched the ball, Alexander was rightfully named NFL MVP while dragging Matt "Or Is It Tim?" Hasselbeck all the way to the Super Bowl (of all crazy places for a Hasselbeck to be).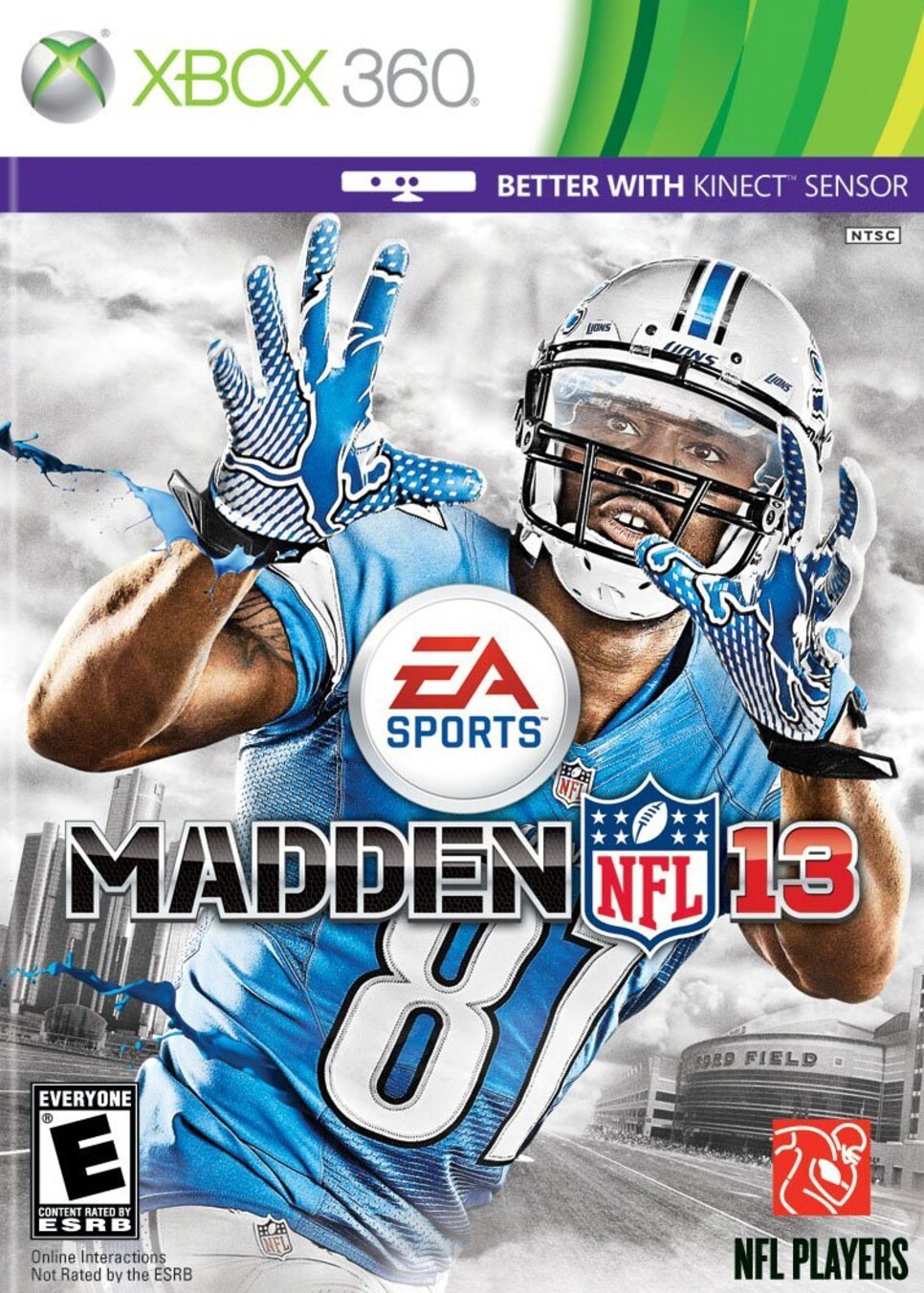 Previous Season Stats: 96 catches, 1,681 receiving yards, 16 TDs
Peak Megatron? Peak Megatron. We miss you, man.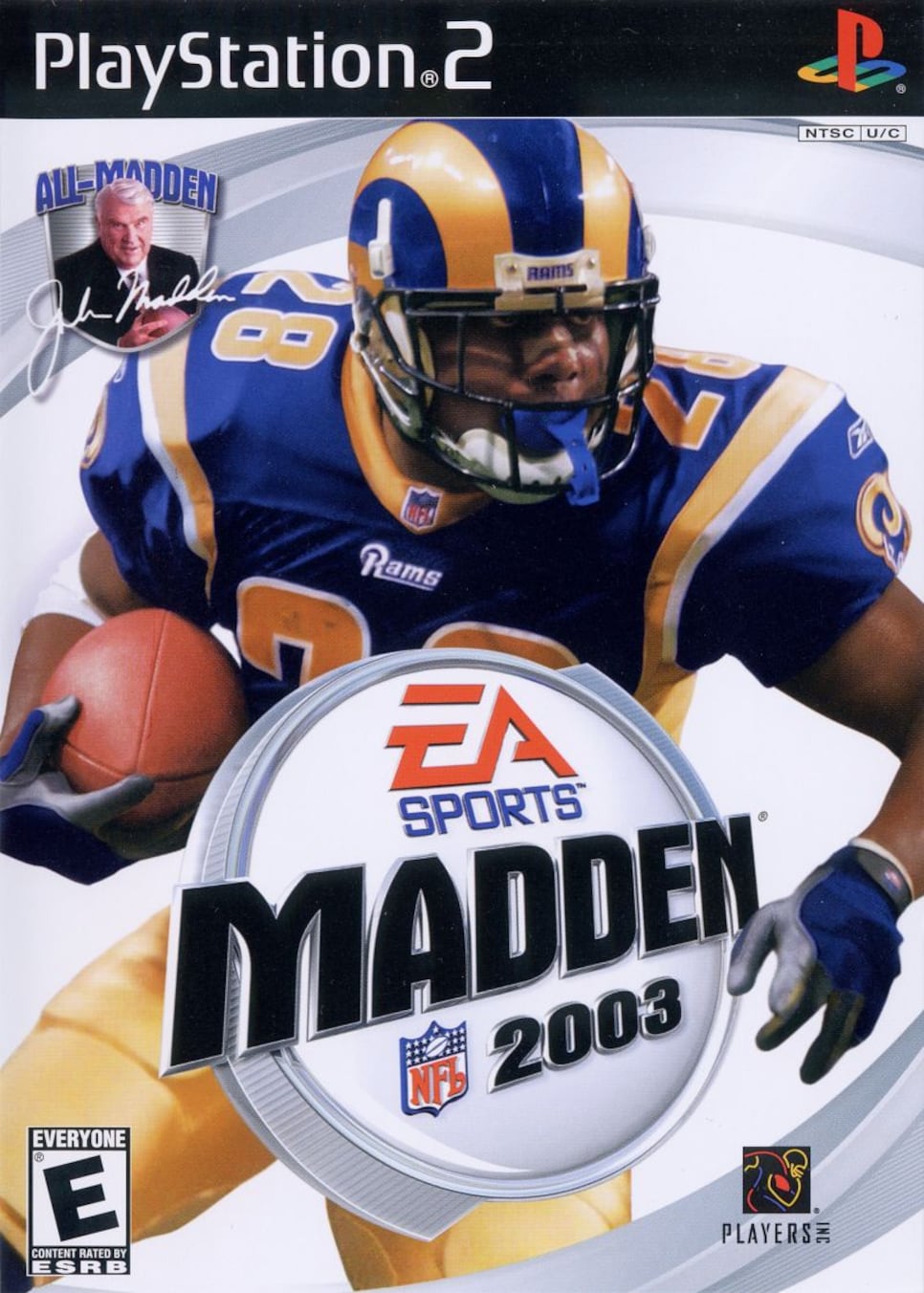 Previous Season Stats: 2,147 yards from scrimmage, 21 total TDs, 5.3 YPC
Imagine a faster Le'Veon Bell playing on turf in an alternate NFL universe where running backs are still god-money superstars. That's what Marshall Faulk's 2001 season looked like as the headlining attraction of the Greatest Show on Turf. Dust off your PS2, go juke some fools out of their jockstraps, and you'll see what we mean.
Previous Season Stats: 4,388 passing yards, 34 TDs, 11 INTs
There's some internal debate here at The Loop about whether or not Drew Brees is a great QB or just some milquetoast stay-at-home-dad masquerading as one. When it comes to the Madden 11 version of Brees, however, there's no question that he is the light to pierce the darkness—the one the prophecy foretold. Oh, and for all those haters [cough] Alex Myers [cough], he did win a Super Bowl in REAL LIFE in 2010 as well.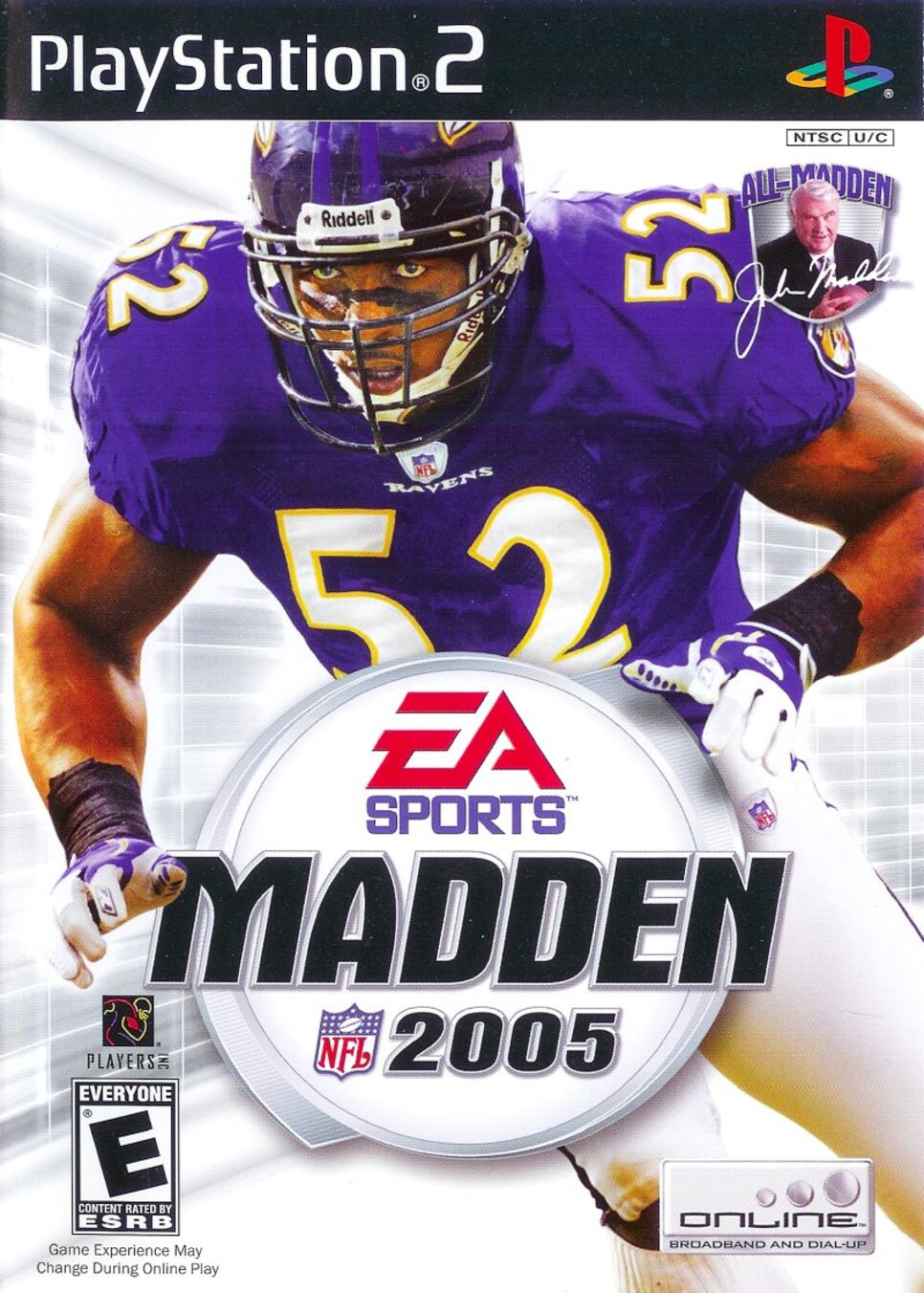 Previous Season Stats: 161 combined tackles, 1.5 sacks, 7 INTs
In 2002, Ray Lewis played only five games before being placed on injured reserve with a separated shoulder. On other side of that truncated campaign, Lewis logged 161 tackles and 7 interceptions on his way to becoming the most celebrated defensive player in Madden lore. You have to be the BALLING to make the Madden cover as a defensive player and Ray Lewis most definitely was.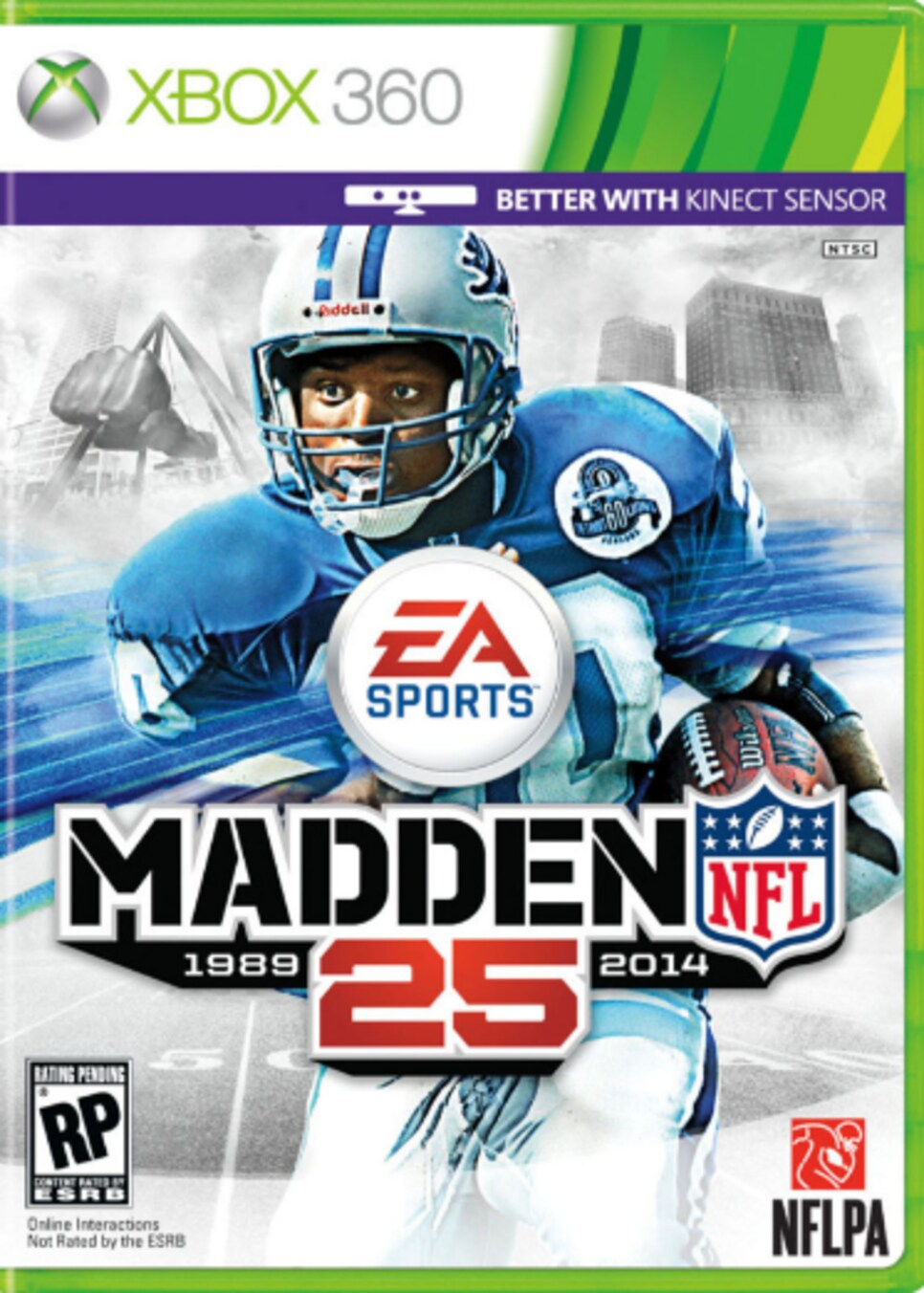 Previous Season Stats: N/A
For the 25th edition of Madden, the marketing brain trust at EA Sports (IT'S IN THE GAMEEEEE) rolled out Barry Sanders for an encore. What more do you need to know? It's Barry Freakin' Sanders.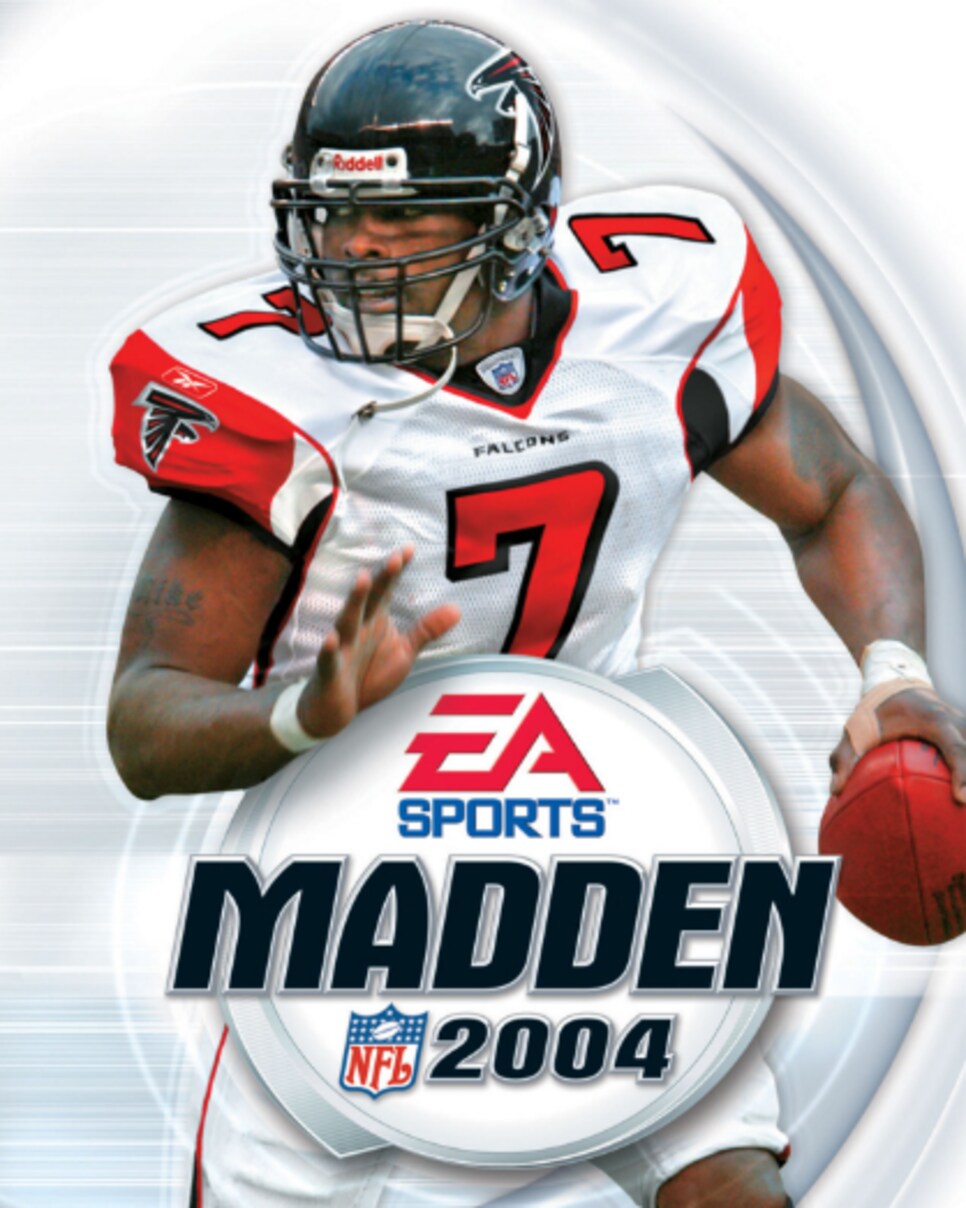 Previous Season Stats: 2,936 passing yards, 777 rushing yards, 24 total touchdowns
2004 Michael Vick will forever be remembered as the single the most gloriously (or infuriatingly, depending on whether or not your little brother always picked the Falcons) imbalanced player in the hour-devouring history of Madden. He could ping it all over the park. He could run cornerback turbos dry. Hell, you could even put him in to return kicks if you felt like really running up the score. Madden 2004 soon became the standard by which Vick was judged week-in and week-out, so it's no surprise he never quite lived up to expectations. For a few innocent weeks in August 2003, however, every dualshock in America was buying the hype.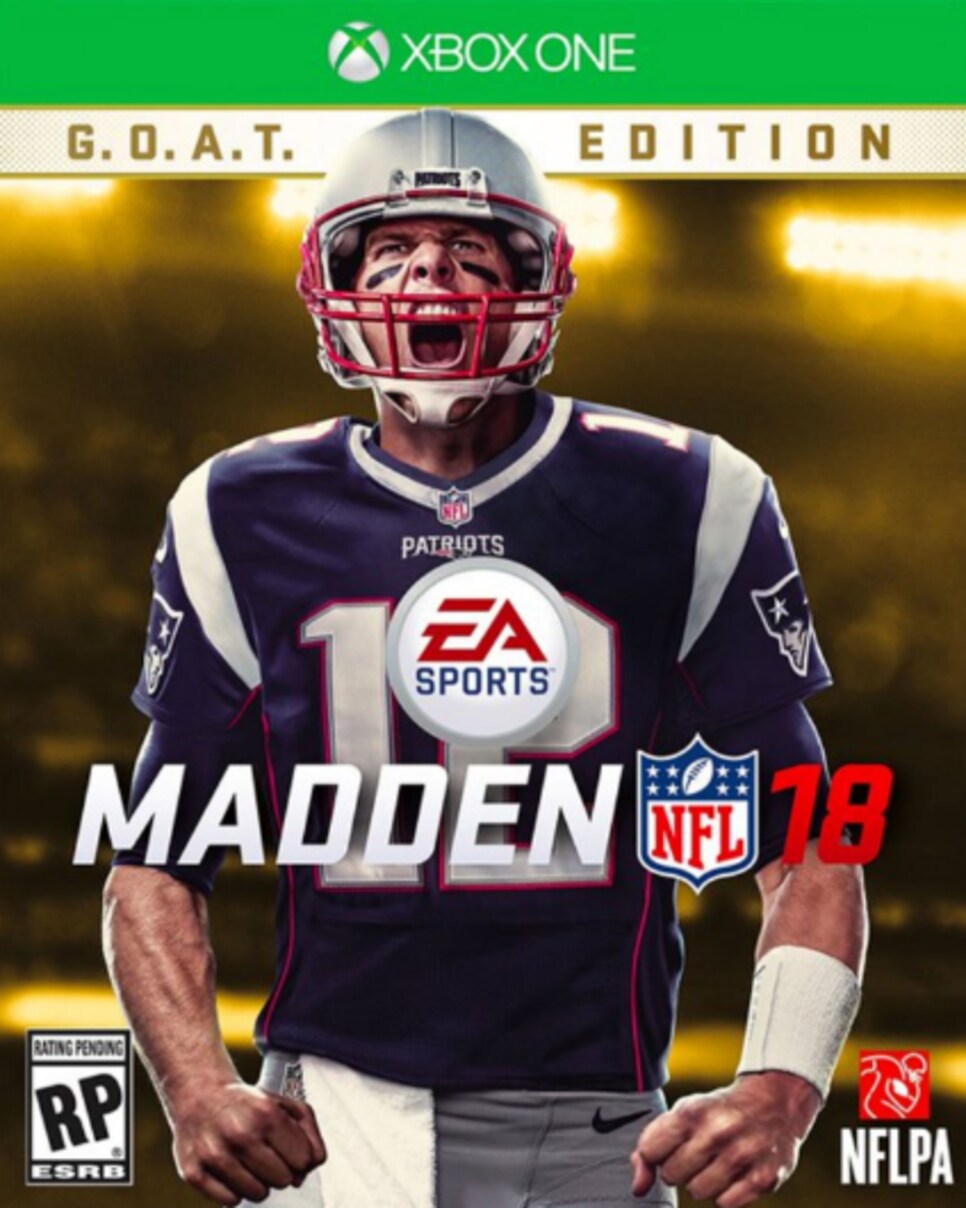 Edition: Madden 18 G.O.A.T Edition
Previous Season Stats: 3,554 passing yards, 28 touchdowns, 2 INTs
Forget 28-3. Forget the 112.2 passer rating. Forget Deflategate and the magical space pajamas. Tom Brady is—no matter how contrived, cliche, or exhaustingly played out—the G.O.A.T, and 2016 is all the proof humanity could ever need. He could have been on the Madden cover any year since 2003 if he wanted to be. He just didn't. That is until last year, when still drunk on hubris and the greatest sports comeback ever, he said f—k it I'm Tom Brady. I am the curser of curses. And so it was.
I haven't played Madden 18, but I don't need to in order to know that Brady is the greatest Madden cover star ever. I don't need to in order to know you could sim 18 seasons and lose the AFC East once or that beams of golden butterflies shoot from the ball every time it soars towards its intended target (some short, white slot receiver probably), forever on time, forever leading them into daylight. I don't need to, because it's not Matt Ryan or Ezekiel Elliot staring back at me from the Target bargain bin. It's a sentient cleft chin by the name of Tom, and Tom is the G.O.A.T.