The Loop
Gronk excited that Gronk girlfriend officially a Sports Illustrated Swimsuit model now Gronk
It's a testament to the charisma void that is the New England Patriots that Rob Gronkowski—the biped equivalent of a golden retriever who is incredible at fetch but still runs into screen doors—is the most likable person in the entire Boston metropolitan area. He's not going to cure cancer or buy books, but he's genuine and earnest and always unflinchingly Gronk. Don't believe us? Well, this week Gronk's girlfriend (and former Pats cheerleader, obviously) Camille Kostek was unveiled as the first official model for the 2019 SI Swimsuit Issue, and predictably Gronk was right there by her side to pant and celebrate and say many very Gronk things. Get your cringe on, America.
So OK, nobody ever accused Gronk of penning the theory of relativity nor the SI Swimsuit social team of being anything other than total mincing creeps , but this is some truly special #content right here. At one point in the video Gronk says with a straight face "It's just unreal the work she's been putting in and the workouts she's been doing to stay in shape to keep the body going, to keep the booty juicy!" And if you thought maybe that would embarrass Kostek or something, nope. Talking to "Trainer Rob," she says, "I want to work on my glutes and my triceps so I have a big booty for my shoot," at which point Gronk grabs his own booty and says "yeah, you gotta have a big booty for your Sports Illustrated shoot." These two are clearly meant for each other.
Other really Gronk gems include being identified as Camille's Boyfriend lol...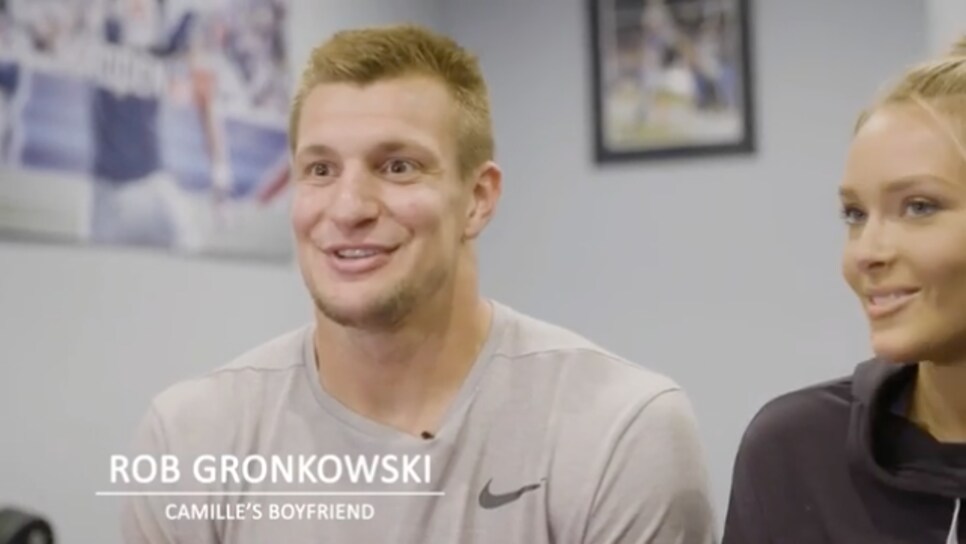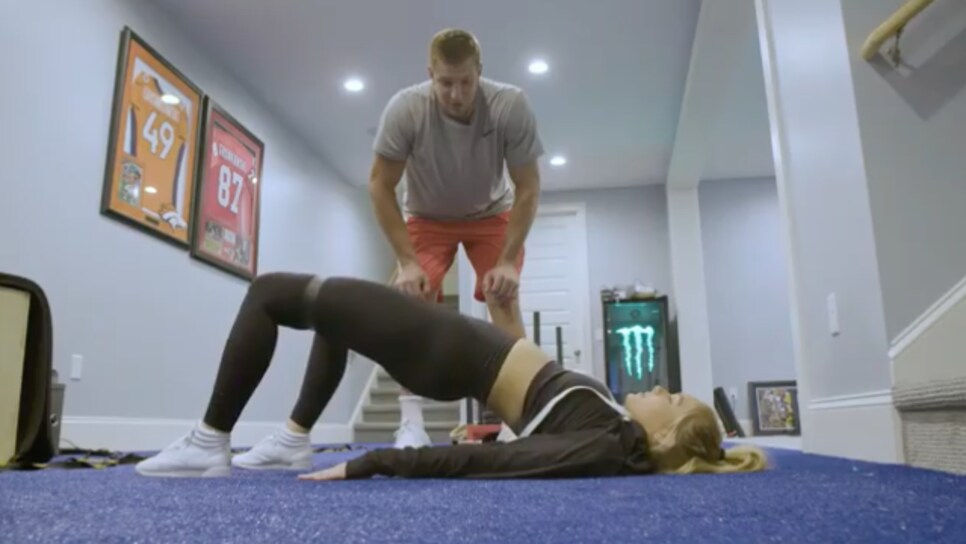 and him screaming "please stop making me say words" at the producer with his eyes as soon as he finishes his final line: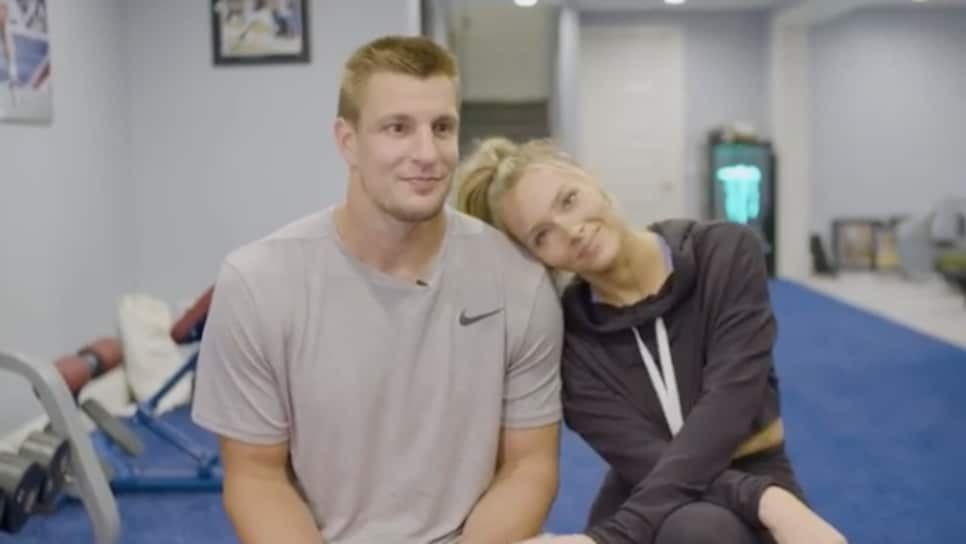 But hey, who are we to hate? We'd probably say a bunch dumb shit if were dating an SI Swimsuit model too. So, kudos Gronk. Welcome to the big (booty) time.